You know that feeling when you just decide to pick up a flight from your nearest airport, rent a car and go with the flow? Well I don't do it often but last May it all added up for a week escape to sunny Spain. We chose the direct flight with Ryanair from Trieste to Valencia and decided to drive along the South East coast towards Benidorm. It turned out that a road trip from Valencia to Costa Blanca is a perfect getaway for everyone in search of endless sandy beaches, tasteful cuisine, liveable night life and impressive historic monuments.
Located at the Mediterranean Sea, Valencia and Benidorm are popular destinations for tourists of all ages. With a pleasant climate tourism is present during the whole year round, with a peak season in the hot summer months from June to August.
Valencia
Valencia is the third largest city in Spain and the capital of Valencian community, with more than 1 million inhabitants. The city is full of culture, offers exciting nightlife and is the right place to indulge your taste buds with the Mediterranean cuisine.
An important landmark of Valencia are the 12 gates that once formed the ancient city wall of Valencia, with the Quart and Serrano Gates being the best preserved. The city centre is distinguished by a green line, that was once a flooding river Turia, now turned into Jardines del Turia, which is a perfect spot for families, nature lovers and all sports enthusiasts. If you are planning your trip in July and want to see some local and international artists performing, you can visit the Royal gardens which transform into an outdoor concert scenery during the Valencian Festival.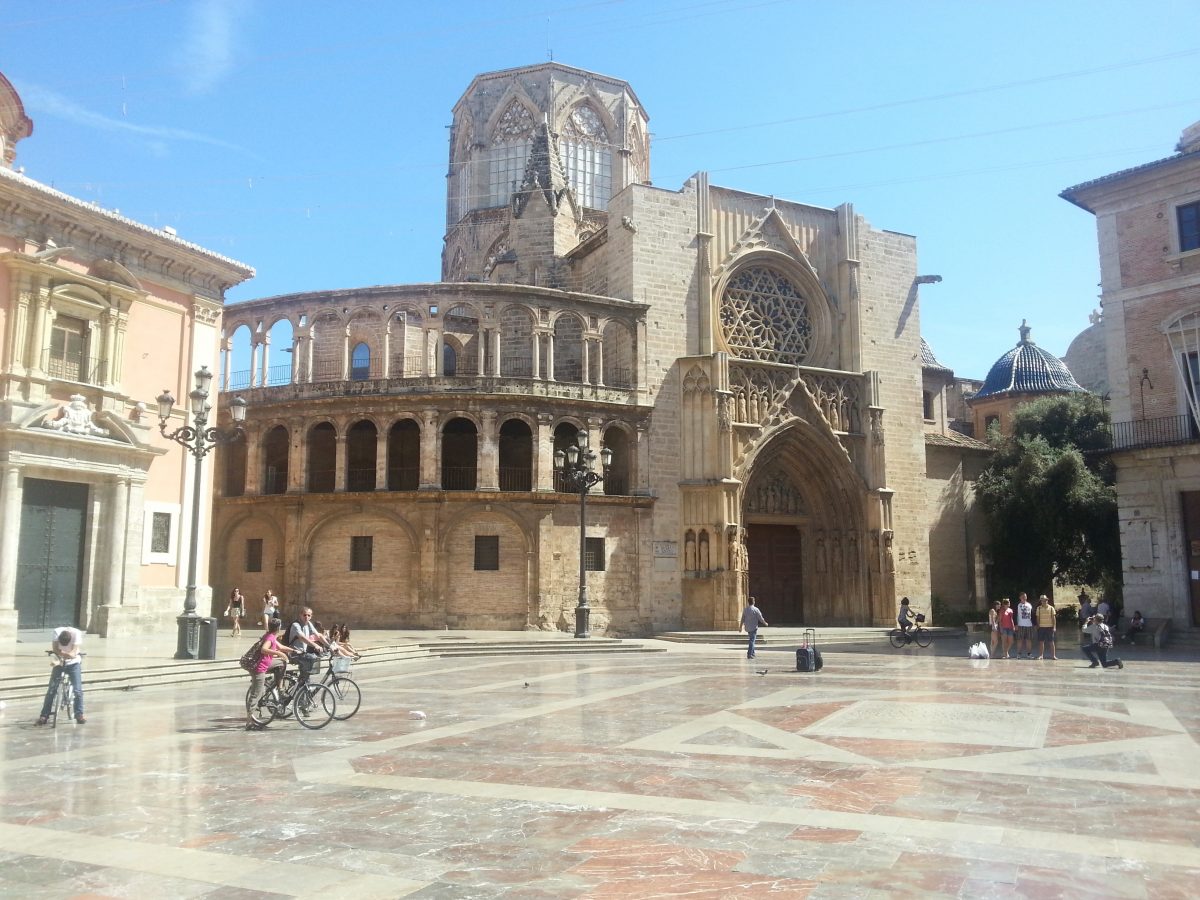 Football fans will probably want to visit Estadio de Mestalla (Mestalla Stadium) which is the 5th largest stadium in Spain. If you happen to be in Valencia in the time of a football match, make sure you watch it in one of the bars – I am a Real Madrid fan but still I enjoyed the company of locals yelling at the judge and cheering for their team.
Even if you decide to visit Valencia only, car hire is a good option because you don't want to miss the city beaches with numerous fashionable bars where you can relax having a drink and some tapas. And just 10 km out of Valencia you will find some mesmerizing wild beaches which are surrounded by thick vegetation and offer a vast view of the Mediterranean Sea.
Tip: Try paella, a traditional Valencian dish, and Horchata, a sweet refreshing drink, exclusively offered in Valencia, made of a locally grown fruit called the tiger nuts.
Road trip along the South East coast
We stayed in Valencia for 2 days and then hired a car for our trip towards Benidorm. I have used different car hire agencies in the past but lately I found this one to be the cheapest option. Benidorm is about an hour and a half drive from Valencia, and the road offers many interesting spots to stop at.
One is a picturesque small town Altea, located on top of a hill, famous for its white houses and cobblestone streets, overlooking the Costa Blanca. Walk towards the main square with "Our lady of Solace" church, which is easily recognizable for its blue and white dome. You can enjoy some coffee in one of the bars on the square or shop some souvenirs and clothes.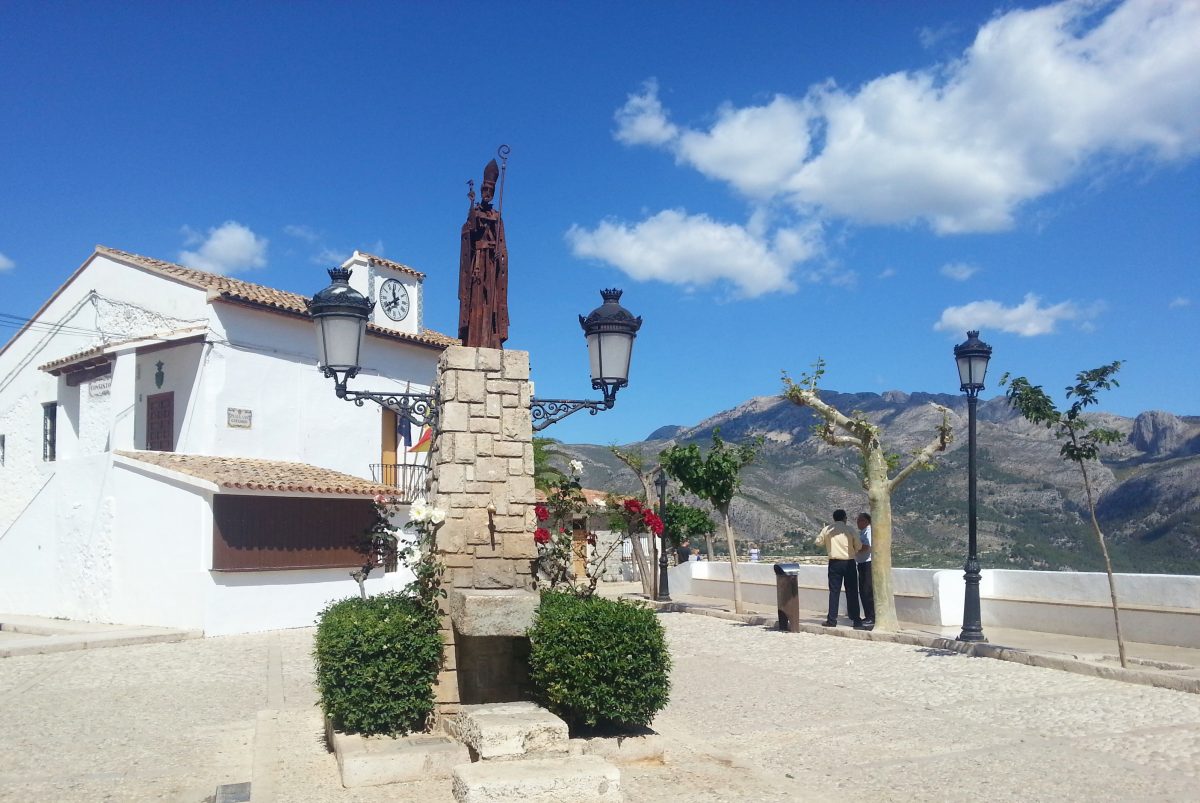 I was even more surprised by the beauty of Guadalest, a small village just a 30 minutes' drive inland from Benidorm. You can park in the village and head towards the castle which you will spot from far away. The castle can be reached through a tunnel hewn in stone and once you get to the ramparts you will be stunned by the view of turquoise water and green valley beneath. The lake is actually a dam which was built across the Guadalest River and supplies water to many towns in the area, including Benidorm.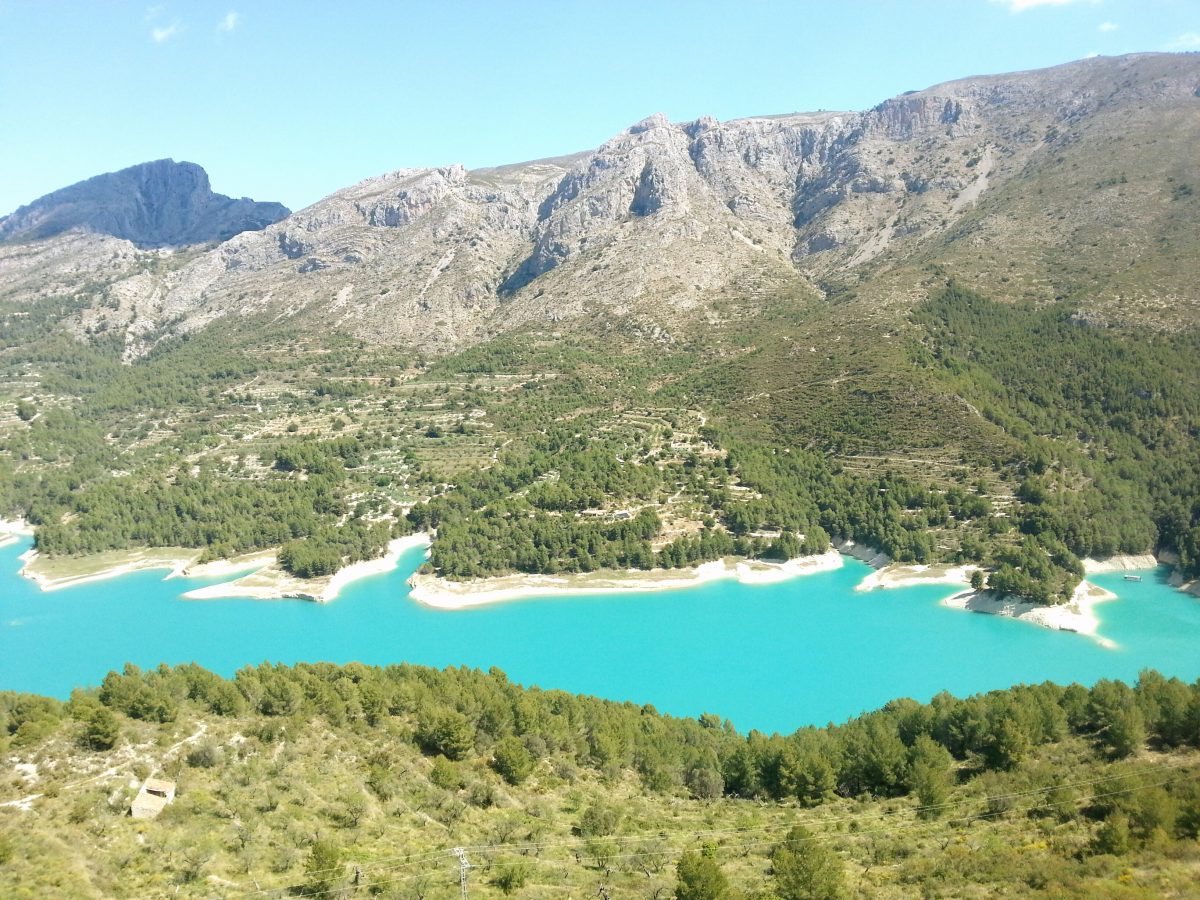 Benidorm
Benidorm is a small city in the Alicante province with a population of about 70.000 inhabitants. Once a small fishing village has become a popular tourist destination famous for its sandy beaches of the Costa Blanca and a lively nightlife. Yep, Spanish people really know how to party 🙂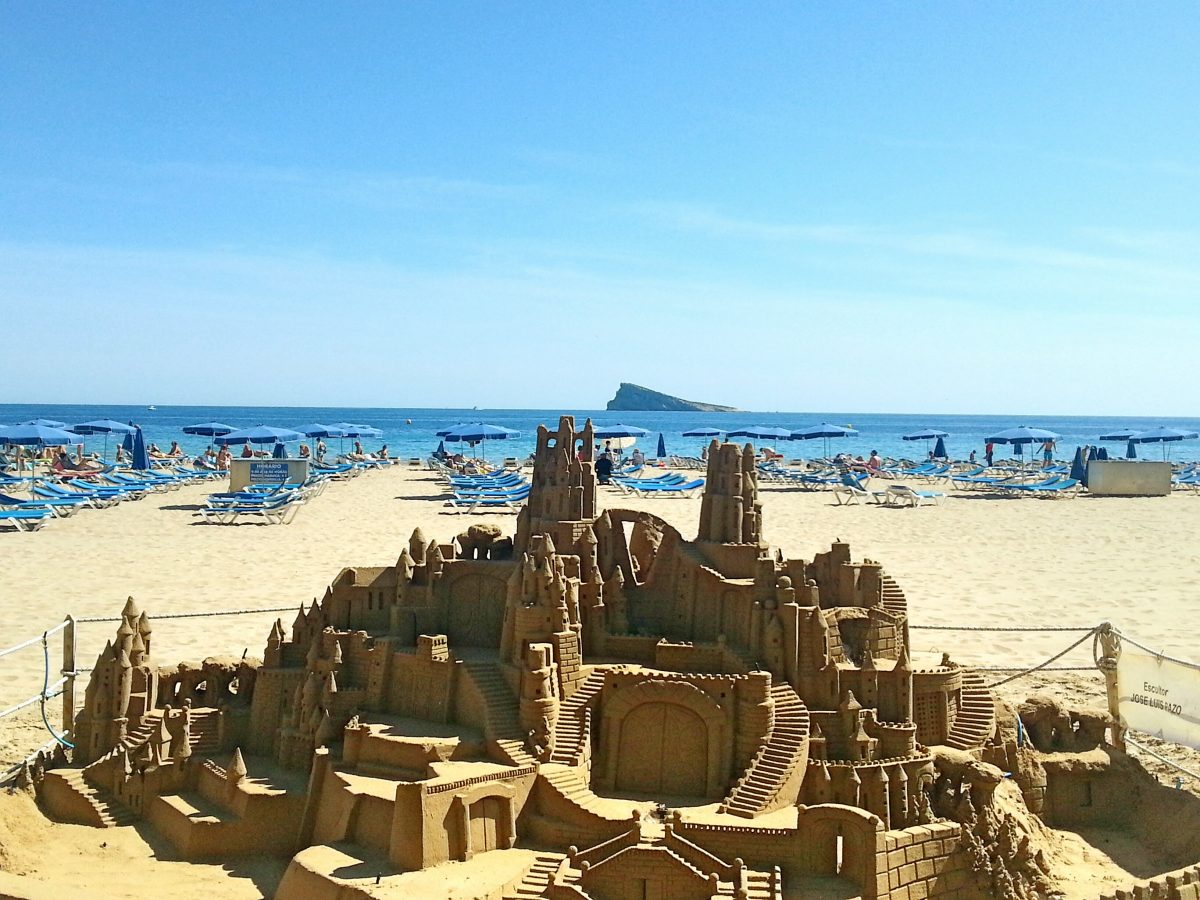 The most central and famous sandy beach is Playa de Levante with a lively promenade surrounded by bars and restaurants. Find a place with beach view and try thier cañas y tapas, which is a term for a local bar offering snacks and a beer. There are 2 other city beaches in Benidorm: a bit less crowded Poniente beach and the Malpas beach.
Although Benidorm has grown quite a few skyscrapers, hotels and other works of modern architecture the city's centre speaks of its rich history. The Old Town is well maintained and represents a more tranquil spot of Benidorm.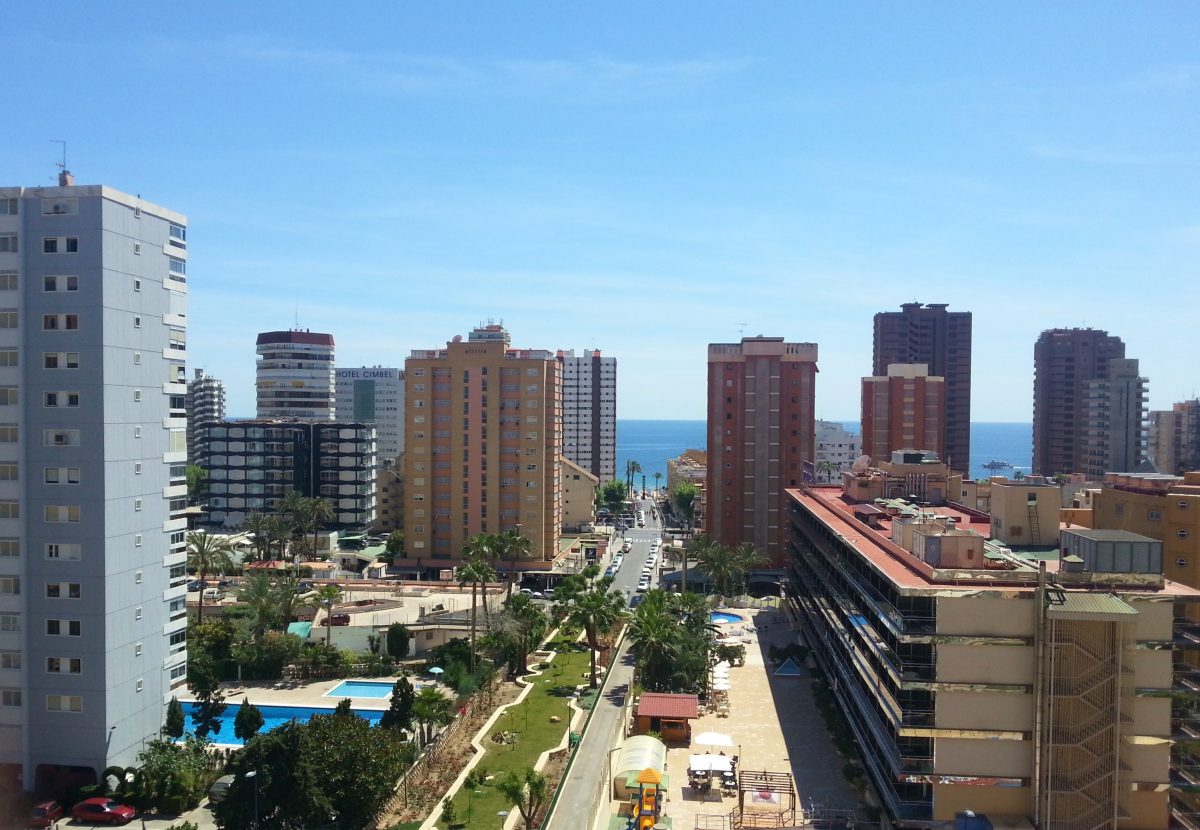 If you are into clubbing, Benidorm is the place to be. The majority of clubs are on the Av. Communitat Valencia, throwing parties with some of the world most known DJ's, while discos are centred around "The Square" in the Old Town of Benidorm.
If you rent a car you might also be tempted to visit Callosa d´En Sarriá, an ancient village just 12 km from Benidorm, known for its Muslim history. And if you want to relax from bustling city atmosphere, take a hike in Parque Natural de la Serra Gelada (8 km away) which ends up with a lighthouse on top of the hill and offers nice scenic views.
Tip: I mentioned spanish food several times, which obviously means this is something I enjoyed very much. Just don't forget that in Spain, time schedules for restaurants are different than in other countries. Having dinner after 10 pm is just not my idea of healthy diet 😉