When in Dubai, I usually stay somewhere in Deira but this time I decided to make a change. I wanted to be close to Mall of the Emirates and Burj al Arab because I love those places. Metropolitan hotel Dubai had some very nice reviews and when I saw it offers rooms with the view of the iconic "sail", I didn't hesitate with booking even for a second.
Location
Metropolitan hotel Dubai is conveniently located on Sheikh Zayed Road, around 2 kilometers from the Jumeirah beach and around 3 from Emirates mall. You will need about 30 minutes to reach there from the airport – so if your return flight is in rush hours, that might be a challenge. Mine was on Friday morning so I had no problems with timings. Taxi from the airport will cost you around 60 AED. A great grocery store Waitrose with lots of choices is 1 km away. Metro stations are a bit far away for my taste (around 15 min walk).
Hotel facilities
I loved the fact that the reception desk is not directly in the lobby (it is kind of hidden behind the corner), which gives you privacy when you enter the elevators. I am warning you though: visitors of opposite gender are not allowed in Dubai hotel rooms unless you are married and you can prove it. Despite its small appearance from the outside (contrary to most of other tall hotels in Dubai), Metropolitan hotel offers surprisingly a lot from the inside: its own "traditional English pub" The Red Lion and two other restaurants, a small convenience store, Spa and Fitness center, rooftop pool and a nice hangout place for afternoon and evening drinks and shishas, open until 3 am.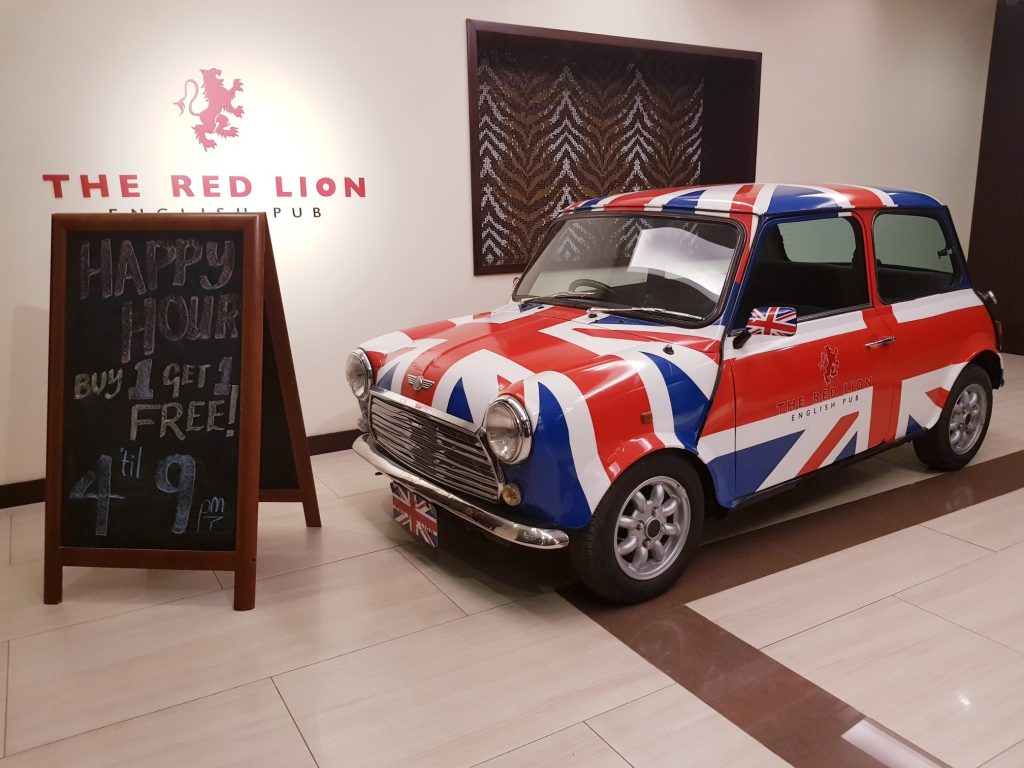 Rooms
I booked a room facing Burj Al Arab, and it was fantastic. This was the first time I actually had access to a balcony in Dubai! A spacious balcony, may I add. Pitty I was there alone – it would be great to sit there in the evening sharing a bottle of wine with that view.
Bed was comfortable, lots of pillows and enough space to fight with your dreams. Bathroom is a bit small but it was enough for me. All other amenities like free toiletries, hairdryer, bathrobe etc also available. And free bottled water, tea and coffee which is practically a standard in Dubai.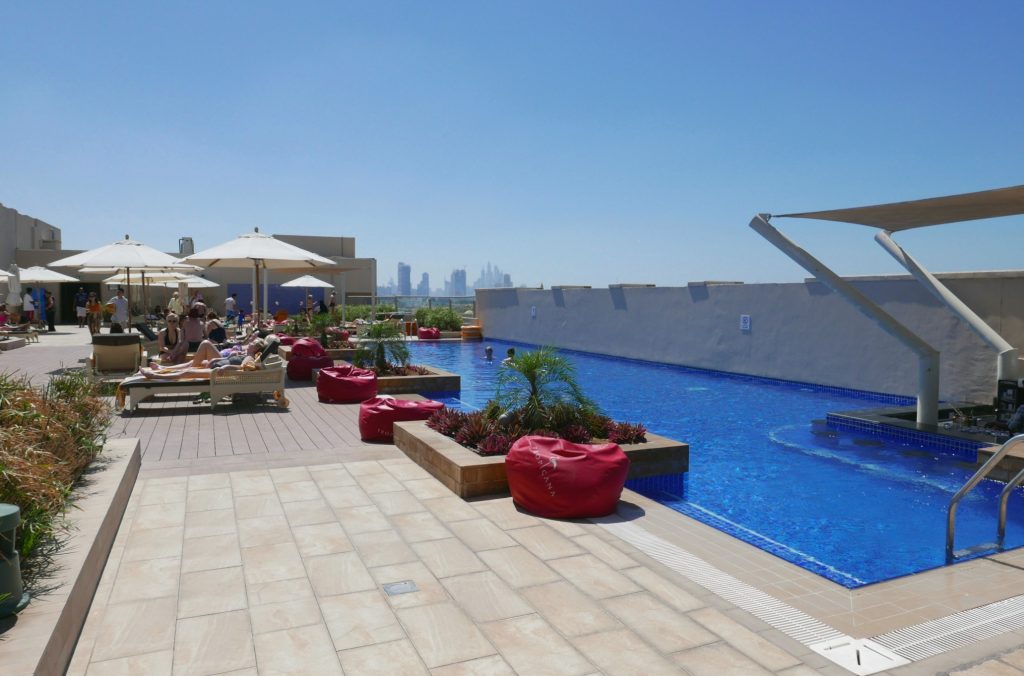 Pool
The pool is located on the roof and it offers very nice views of Burj Al Arab, and also on Sheikh Zayed road. I have to mention that I never heard the street noise – maybe due to the fact that my room was facing the other side. Pool is relatively small, especially if you are there in high season forget about a good swim. Lots of sunbeds though. And a chillout bar, quite convenient.
Anda's rate: 9 from 10
Bottom line: Metropolitan hotel Dubai is a good choice for exploring Dubai – it is strategically located in the middle of "everything": Burj Khalifa, Burj Dubai, two biggest malls and Dubai Marina, but a bit remote for "overnight" stays if you need to be close to the airport. It is very comfortable, rooms are great, staff is very nice and helpful, so all in all I'd definitely recommend staying there.