Whether you need a place to stay on your road trip from Lisbon to Algarve, or if you want to spend a few days in Alentejo, Portugal, Monte das Faias is the place to be. Charming "agriturismo" with a rich history, vast land and rural tranquility is perfect for those who want more intimacy with the touch of local tradition.
Location
Monte das Faias estate is located in Grandola, about one hour drive from Lisbon airport – don't forget to turn on your GPS as it is quite difficult to find. Or maybe we were confused because it was late, and we were really tired from the trip. I called the reception that we will arrive around 2 am (the house rules say "check in ends at midnight"), and there was no problem at all. Keep in mind though that the location is quite remote from anything, so you will need your car to get anywhere. There are some supermarkets in vicinity, but none within the walking distance.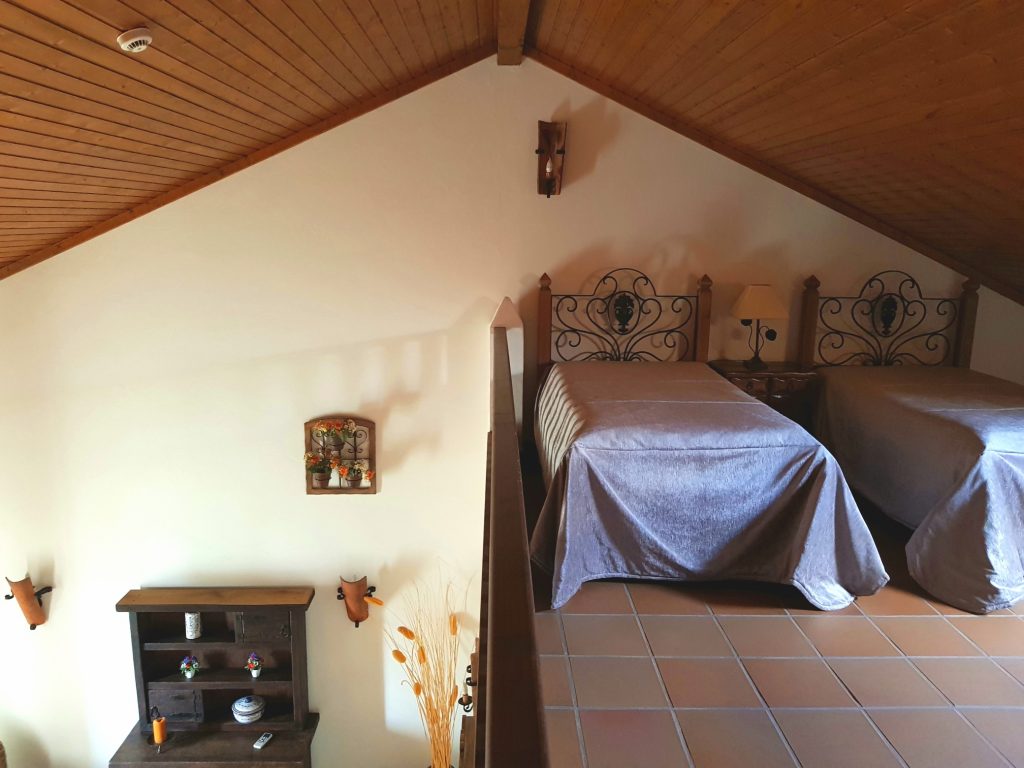 Rooms
Monte das Faias comprises 8 small "houses", 5 suites and a few double rooms, all comfortably furnished in a rustic style. Honestly I don't know which one we stayed in – it was huge and too much for one night stand: it even had a kitchenette and one extra room (or space) in the mezzanine floor. I really loved the decoration and rustic details in each room. Beds were comfortable and the only thing that bothered us were mosquitos – make sure you bring the repellant. Oh, and Wi-Fi works perfectly 😉
The estate
Dining room is fabulous, and luckily we were alone at breakfast, so we could enjoy the entire space for ourselves. Breakfast choice was quite rich, a variety of teas, coffee, juice, yogurts and good old classics – scrambled eggs, salami & cheese. With some delicious pastries to finish, of course.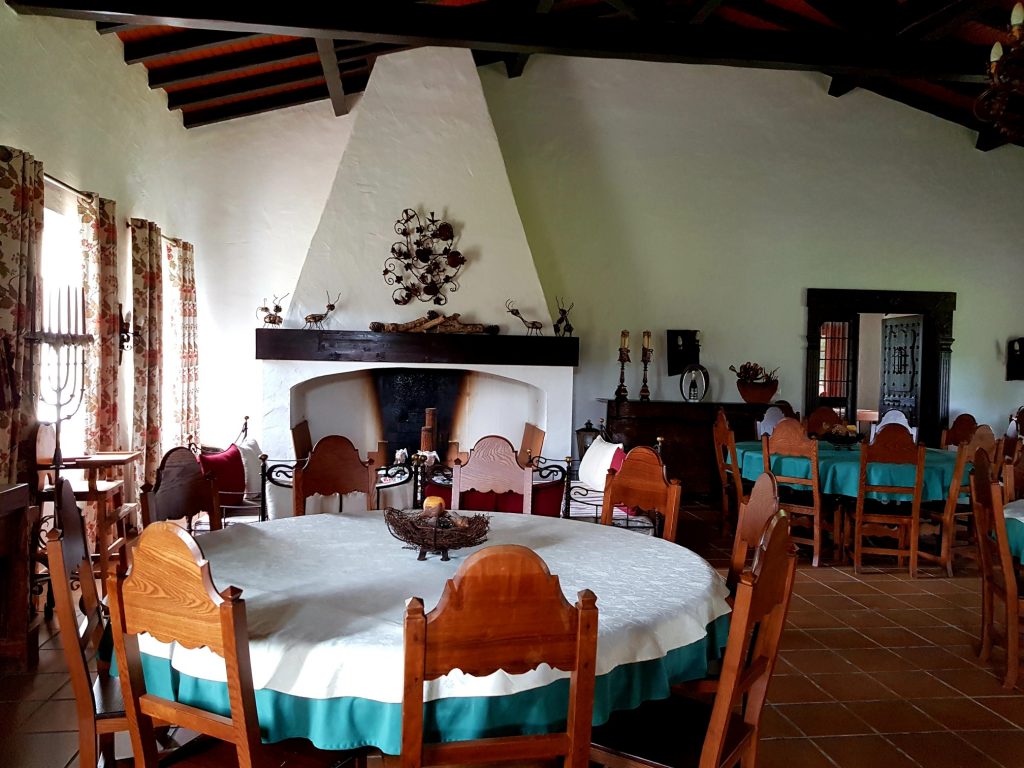 Monte das Faias estate also offers 2 pools (outdoor and indoor) and a tennis court, which unfortunately we didn't have a chance to see – we took off right after breakfast. So I guess that you can easily spend a few days here to relax and set your mind free. If you want to explore the nature, you can also rent a bike at the reception.
Anda's rate: 9 from 10
Bottom line: Monte das Faias is a good choice for a stopover, but I don't see my restless soul staying here for more than 3 days. On the other hand, if you have time to explore Alentejo (according to Google it looks just as fantastic as Algarve) and want to relax from everyday stress, I can highly recommend it. Saving tip: If you want to get 15€ off your next booking, check Monte das Faias on Booking.com – through this link.