Lidija živi v Braziliji že od februarja 2005.  Od tega je bila 10 let v Salvadorju, v zvezni državi Bahia, na severovzhodu Brazilije. Zadnji 2 leti pa je razpeta med Salvadorjem in São Paulom, med domom in službo. Vsake toliko časa na Facebooku objavi kakšno čudovito fotografijo s plaže in takrat se mi seveda pojavijo skomine. Živeti v Braziliji, še posebej v kakšnem obalnem mestu, se sliši fantastično, a hkrati je znano, da gre za eno najnevarnejših držav na svetu. Lidija pravi, da ji ponuja točno to, kar potrebuje.
Živjo, Lidija. Zakaj Brazilija?
Vedno sem sanjala, da bom živela v Lizboni ali kje na Škotskem. Nato pa sem se nekega meglenega in deževnega jutra odločila, da želim biti tam, kjer je vedno poletje. Med vsemi opcijami se je Salvador zdel kot optimalna izbira. Brazilija je bila mišljena kot enoletna avantura. Da se preizkusim v neznanem, premagam strah, premaknem lastne meje,odprem oči, gledam drugačne zvezde.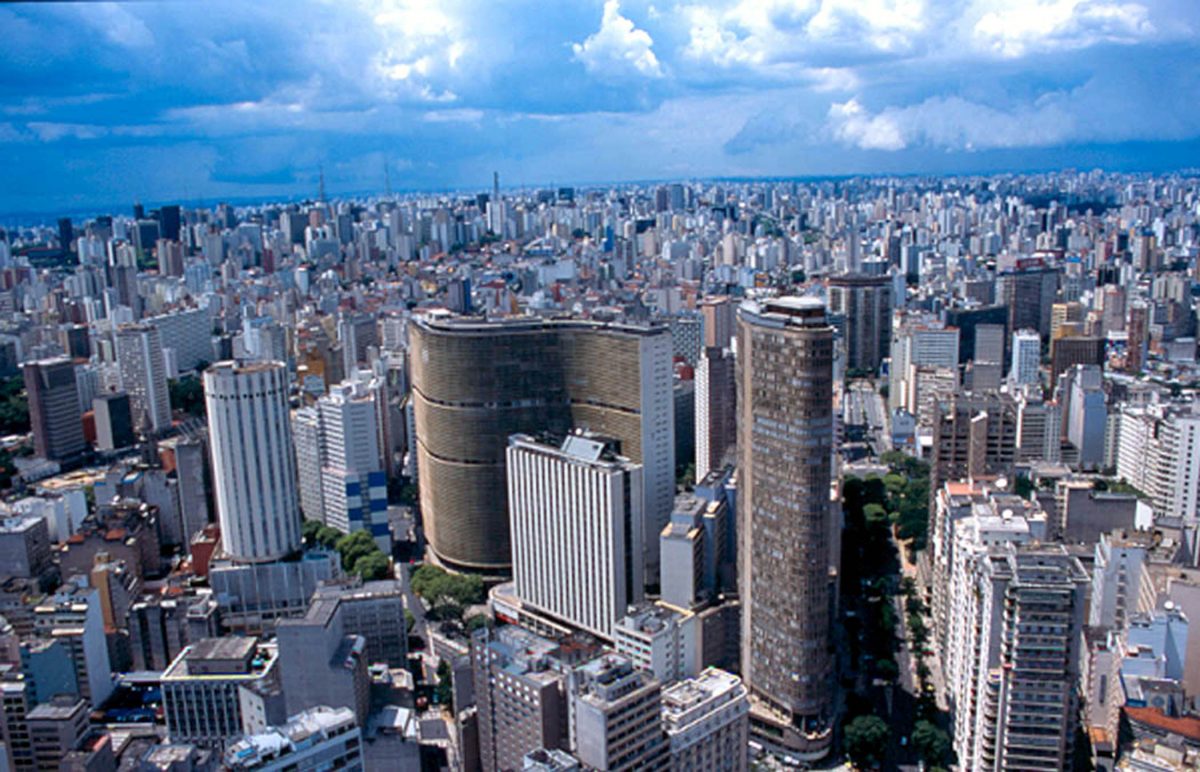 Najprej Salvador, sedaj pa São Paulo, kaj ne?
Tako je. Salvador – tako eksotičen in drugačen, a hkrati tako domač, od prvega trenutka, ko sem stopila na njegova tla. Sva konstantno v »ljubim-sovražim« odnosu, a ljubezen vedno prevlada. Nudi mi vse, kar rabim, da sem srečna: sonce, morje in 12 mesecev temperature okoli 30 stopinj. Če bi verjela v reinkarnacijo, bi rekla, da sem bila nekoč od tam, »njihova«.
Življenje v več kot 2.000 km oddaljenem São Paulu je trenutni projekt, povezan z delom, ki ga opravljam. Je največje mesto v Južni Ameriki, 20-milijonska metropola, ki živi 24 ur na dan. Fascinantna betonska džungla, kjer se prav tako izjemno dobro počutim. Ima vse, razen plaže. No, in žal tudi temperature pod 10 stopinj, kar me prav tako ne osrečuje.
Je bila odločitev o selitvi težka?
Ker je bila spontana, ni bila težka. Kot rečeno, šla sem za eno leto in sem še kar tu.
Kako so jo sprejeli tvoji najbližji?
Vsak dan čakajo, da jim povem, kdaj se vrnem.
Je bil jezik ovira? Že govoriš tekoče portugalsko?
Na začetku sem imela težave s komunikacijo, saj nihče ne govori angleško. Moje osnovno znanje portugalske portugalščine pa mi ni prav nič pomagalo. A sem premagala svojo sramežljivost in se začela pogovarjati, tako da sem se največ naučila z druženjem z domačini in pa seveda na fakulteti v času podiplomskega študija. Že precej let se ustno in pisno sporazumevam brez težav.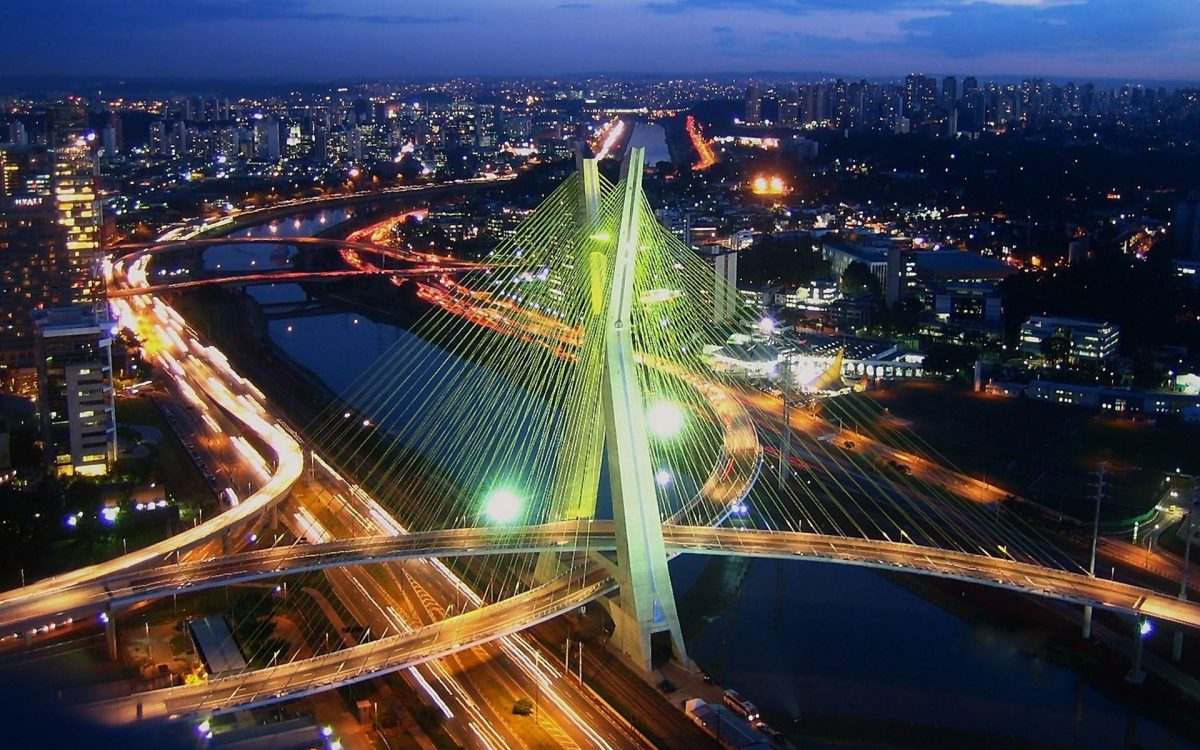 Kaj te je v Braziliji najbolj pozitivno presenetilo?
Brazilska radost in veselje, na severovzhodu pa biti preprosto srečen z malim.
Kakšna negativna izkušnja, ker si tujka, bodisi pri iskanju službe, ali v javnosti?
Predvsem lahko govorim za SV del Brazilije in ta je poln predsodkov. To je zanimivo, saj so najbolj mešana regija (rasno, kulturno in religiozno), a tujce imajo radi samo kot turiste. Negativno me je seveda presenetila visoka stopnja kriminala, predvsem pa nizka stopnja bontona in plehkost ljudi.
Kako je z varnostjo v Braziliji na splošno? Je res tako hudo, kot prikazujejo npr. v filmu Cidade de Deus (Božje mesto)?
Kar kažejo brazilski filmi, je povečini odraz resničnega življenja. Rio se meni zdi zelo nevarno mesto, sploh ker se prepletajo t. i. barakarska naselja (favele), kjer vladajo preprodajalci orožja in drog, s stolpnicami, kjer živijo bogataši. Salvador je, kar se tega tiče, najbolj urejen, saj so velike favele na obrobju mesta, kamor te pot kar tako, slučajno, ne more zanesti. São Paulo se mi zdi od vseh mest, ki jih poznam, še najbolj varen, je pa res, da po večini gibljem v bogataških predelih, ki so dobro varovani.
Slovenci si težko predstavljamo konstanten strah pred zgrešenim nabojem, ropom, napadom s pištolo ali drugim hladnim orožjem, a to je tu vsakdanjost in s tem je treba živeti. Jasno, da se poskušamo izogibati področjem, ki slovijo kot nevarna, biti pazljivi na vsakem koraku, a to ne pomeni, da živimo v večnem strahu in smo zaklenjeni doma.
Kako preživljaš prosti čas?
V Salvadorju sem ga na plaži in v nekomercialnem kinu, kjer sem bila tudi nekaj časa zaposlena. V São Paulu ga nimam veliko, izkoristim pa vsako priložnost, da odletim v Salvador.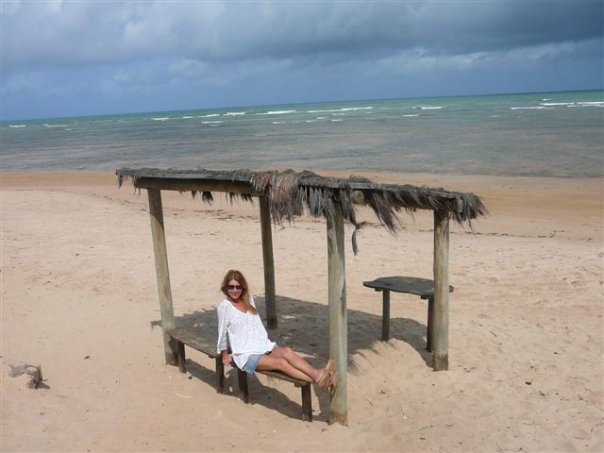 Kaj pa kvaliteta življenja, zdravstvo, socialno okolje, ekonomija?
Tukaj je vse plačljivo, tako da je življenjski stil posameznika odvisen izključno od njegovega zaslužka. Obstajajo državni socialni programi za ogrožene, a tista podpora ni dovolj za spodobno življenje. Sama sem zelo prilagodljiva in sem povsem zadovoljna s svojim življenjskim standardom tukaj.
Je lahko dobiti službo?
Trenutno je država v gospodarski in politični krizi, tako da res ni lahko. In seveda, nam, tukaj živečim tujcem, je še težje priti do pravično plačanega delovnega mesta.
Se da s povprečno brazilsko plačo dobro živeti?
Odvisno, kako definiraš dobro, a se da. Kot že rečeno, prilagoditi se moraš svojim prejemkom.
Kaj pa v primerjavi s Slovenijo?
Plače v São Paulu so najvišje in bolj kot greš proti severu, nižje so in s tem je slabši tudi življenjski standard. Direktna primerjava s Slovenijo ni mogoča, Brazilija je vseeno dežela tretjega sveta.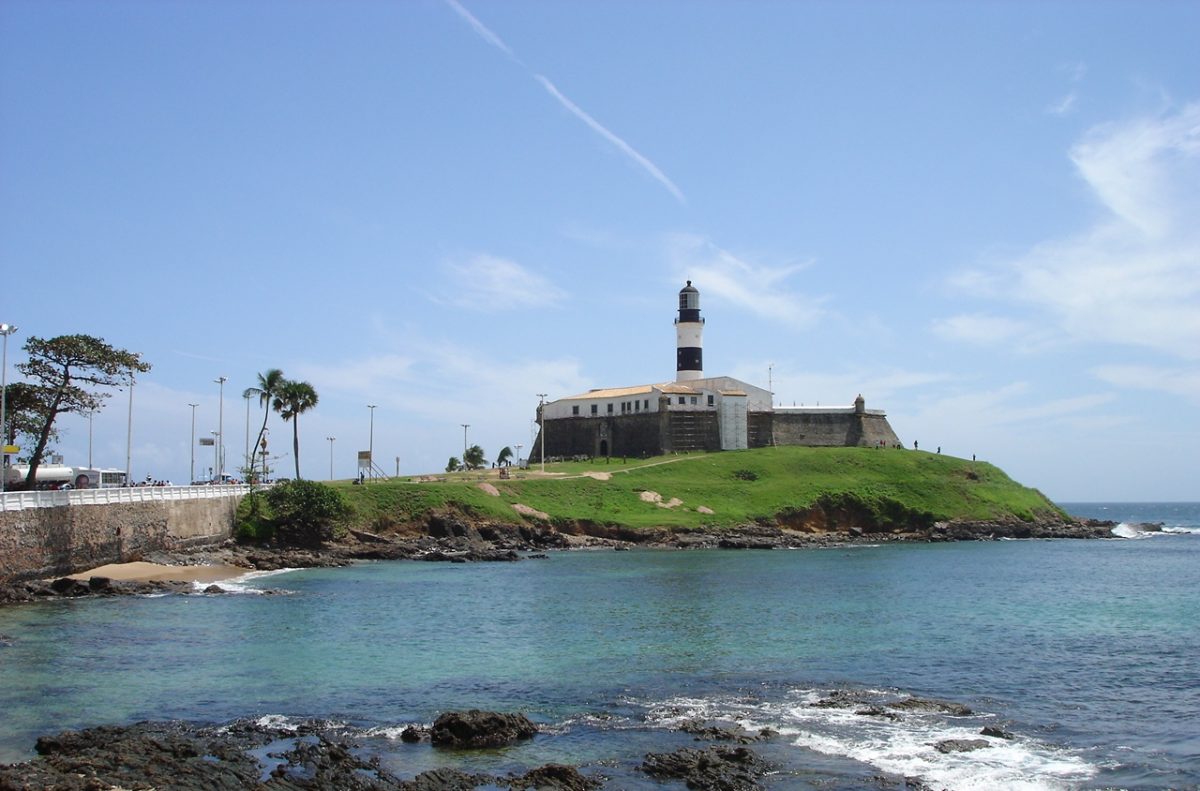 Brazilija je ogromna, pa vendar, naštej 5 stvari, ki jih mora po tvoje videti vsak turist.
Peščene plaže na SV Brazilije, med njimi tudi rajski Trancoso, naravni park Chapada Diamantina, brazilski arhipelag Fernando de Noronha, slapovi Foz de Iguaçu, sipine v nacionalnem parku Lençóis Maranhenses. Za avanturiste pa močvirje Pantanal in Amazonski pragozd.
Pa v São Paulu?
Restavracije s hrano iz vsega sveta, muzeji, festival Lollapalooza in največji mestni park Ibirapuera.
Tipična brazilska hrana je? Ti je všeč?
Tipična, to je Feijoada, ni zame, ker ne jem mesa. Mi je pa najboljša bahijska, ki je zelo eksotična – vsebuje kokosovo mleko, palmino olje, veliko zelenjave, ribe in morske sadeže.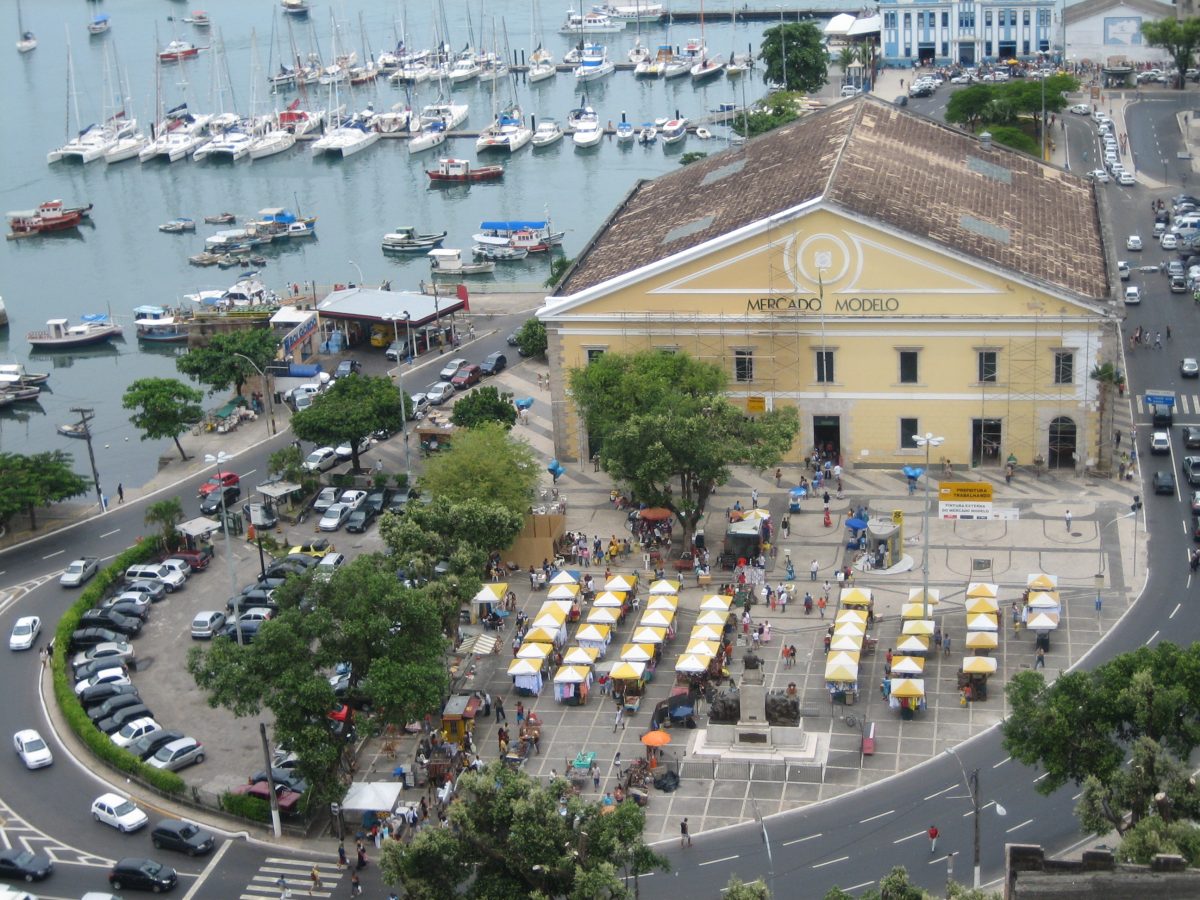 Spremljaš dogajanje v Sloveniji?
Nehote. Nemogoče se je izogniti komentarjem, ki jih preberem na socialnem omrežju in ki jih slišim od domačih ali prijateljev. Zdaj, ko delam na slovenskem veleposlaništvu, sem seveda še toliko bolj vpletena v dogajanja v domovini.
Kako pogosto se vračaš domov?
Premalokrat. Želela bi iti 2x letno, največkrat mi uspe enkrat na leto.
Kaj se je po tvojem opažanju spremenilo v Sloveniji, odkar si se odselila?
Da se Slovenci samo pritožujejo. Kot, da bi jim bilo najhuje na svetu.
Kaj najbolj pogrešaš, razen sorodnikov in prijateljev?
Družino in prijatelje. In prav nič drugega.
Je v tvoji bližini še kaj Slovencev, se družite med sabo?
São Paulo je svet v malem in ves svet je tu. Tudi Slovenci. Z njimi se srečujem, večinoma po službeni dolžnosti. Pravi prijatelji so v Sloveniji, nekaj novejših pa v Salvadorju.
Dobivaš veliko obiskov iz Slovenije?
Na začetku jih je bilo veliko, nekateri so prišli celo večkrat. Zdaj se število obiskov prijateljev iz Slovenije zmanjšuje, je pa tudi res, da São Paulo ni neka atraktivna dopustniška destinacija, tukaj je poslovno središče.
Kaj te najpogosteje vprašajo?
Kako lahko živim tukaj.
Se nameravaš kdaj vrniti?
O tem zdaj še ne razmišljam, živim za trenutek in živim tam, kjer mi je lepo. Bi pa seveda šla domov. Mogoče kmalu, nikoli se ne ve.
Kdaj greva torej na kavo?
Upam, da v prihodnjem letu.