I saw Rome many times from a bird's eye view, usually on my way across the Atlantic. There was also one attempt a few years ago when we were supposed to land in Rome, rent a car there and drive to Amalfi coast. Only that time we missed the plane and drove directly from Trieste airport to Naples, without stopping in Rome. So there I was, in my late thirties, having visited 46 states, climbed the pyramids, cuddled with tigers, swam with sharks… but never spent a single day in the eternal city. Until this weekend in November. A weekend in Rome. When everything was absolutely perfect.
Getting there and around
Getting to Rome from Slovenia is easy and relatively cheap. Alitalia flies from Trieste several times per day so you can usually get a ticket for around 100€. After that, you have several options: the cheapest way to reach the city center is by bus, for as low as 4€ per person, and after reaching Termini Station you can take a metro. If you want to save some time time (especially if you are visiting only for a weekend), the fastest way is to take a taxi with an airport flat rate 48€ one way.
We stayed in the Hotel Ponte Sisto, which has a very romantic location near Tibera river and was a good starting point for all the attractions. First day we took the hop on hop off bus (Big Bus Rome) to catch the city at a glance and get some basic orientation for the following days. Honestly, if you do some homework and have time to spare, you can do everything on foot. If you still want to take the bus, keep in mind that the traffic in Rome is quite heavy, so you can sometimes reach the next stop faster on foot. And the busses have limited access to certain parts of the city – so you will still have to walk across the river to reach Vatican, or wander around the old city center to find the Trevi fountain.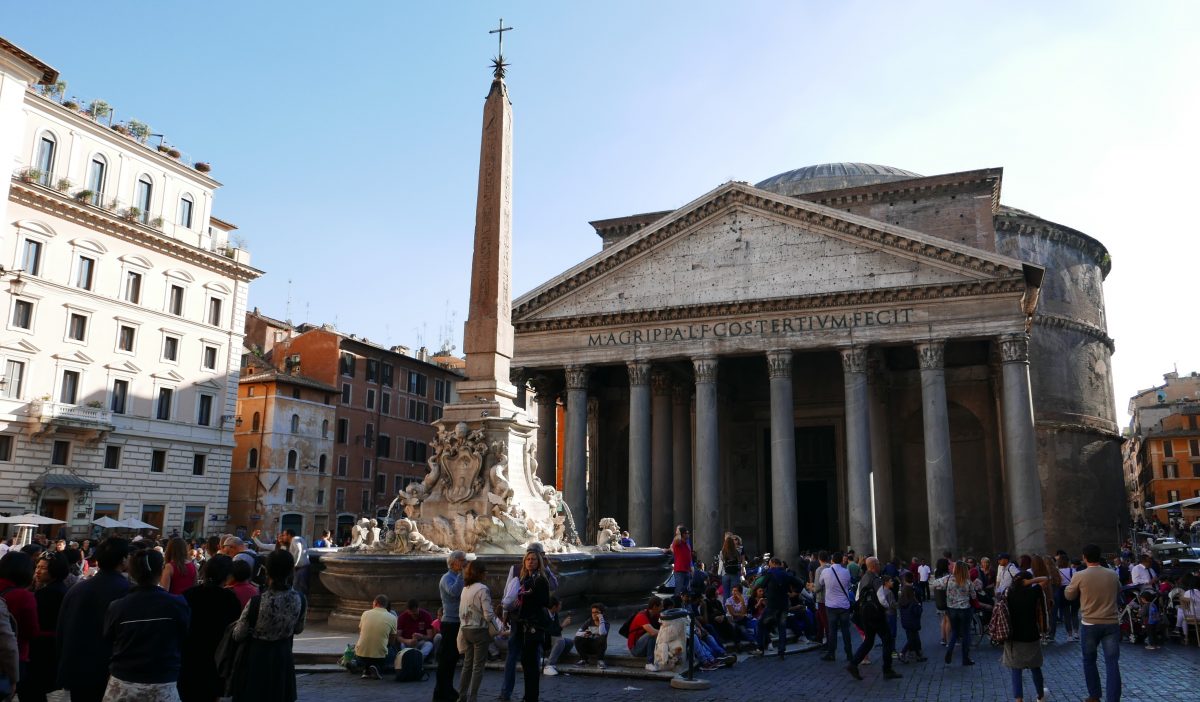 Things to see in Rome for a weekend
If I wanted to describe only the most popular things to see in Rome, I would need a few days to do it properly. Since I don't have that much time, and neither do you, I gathered my favorites in the post "5 things to do in Rome" instead. The only thing which seems right to be said at this point is: Rome is glorious. You will see that the moment you step out of your hotel and on every step of your way. And luckily, the city of Rome is doing its best to preserve the architectural heritage of the ancient Roman civilization. This is also one of the main reasons the traffic is closed in the historical center for non-resident cars. Which is truly a bliss.
I do feel obliged to mention one issue which you have to count on, probably in all seasons: the crowds. I read about Roma pass and tickets which you can buy online to skip the long queues, but I didn't imagine it would be THAT serious. Forget about the Colosseum and Vatican if you didn't get the ticket upfront. Unless of course you don't mind waiting a couple of hours under the Roman sun. Good luck there!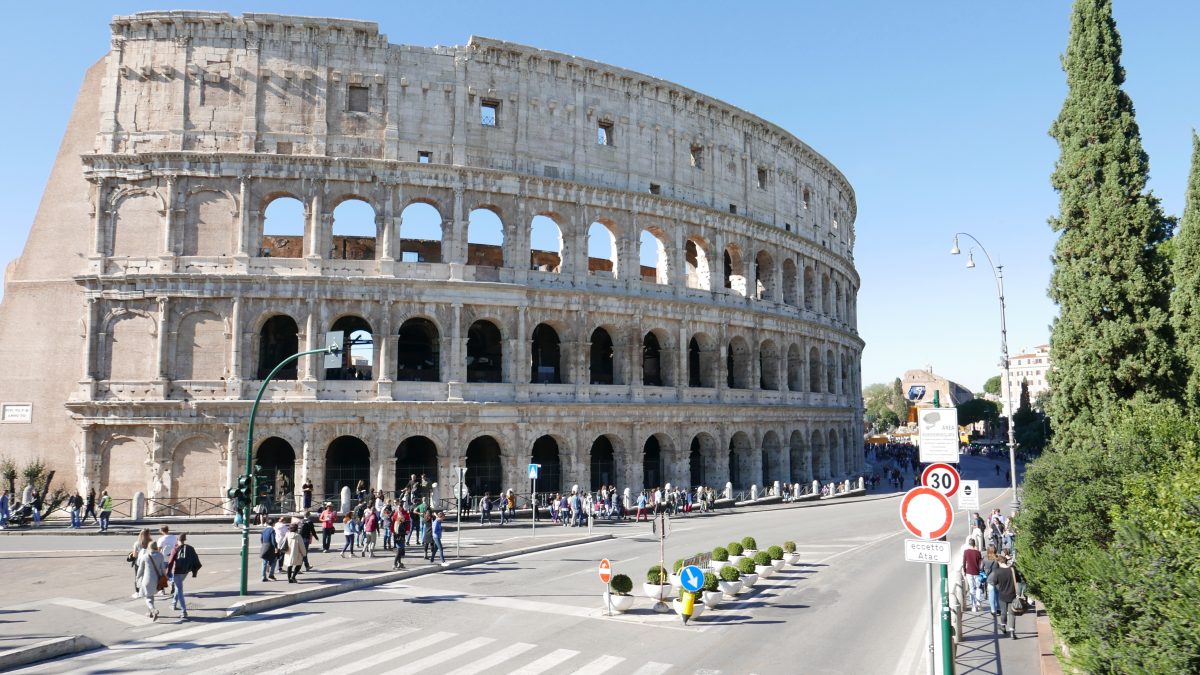 Taking everything into consideration the question is: "Can you do Rome in three days?" You can, if you Travel with Anda 😉 Honestly, we weren't under any pressure, and we didn't want to wait the long lines to enter the major attractions. We were quite happy with what Rome has to offer on foot and "from the outside". You can walk around Colosseum to embrace its greatness, climb the stairs of beautiful Altare della Patria, throw a coin into Fontana di Trevi, listen to the street music in the romantic Piazza Navona, walk up the Gianicolo hill to see Rome from the top, visit Vatican and imagine the crowds during the masses in St Peter's Square, take a stroll among lovely Villa Borghese gardens and make selfies on the Spanish steps, which have been renovated in 2016.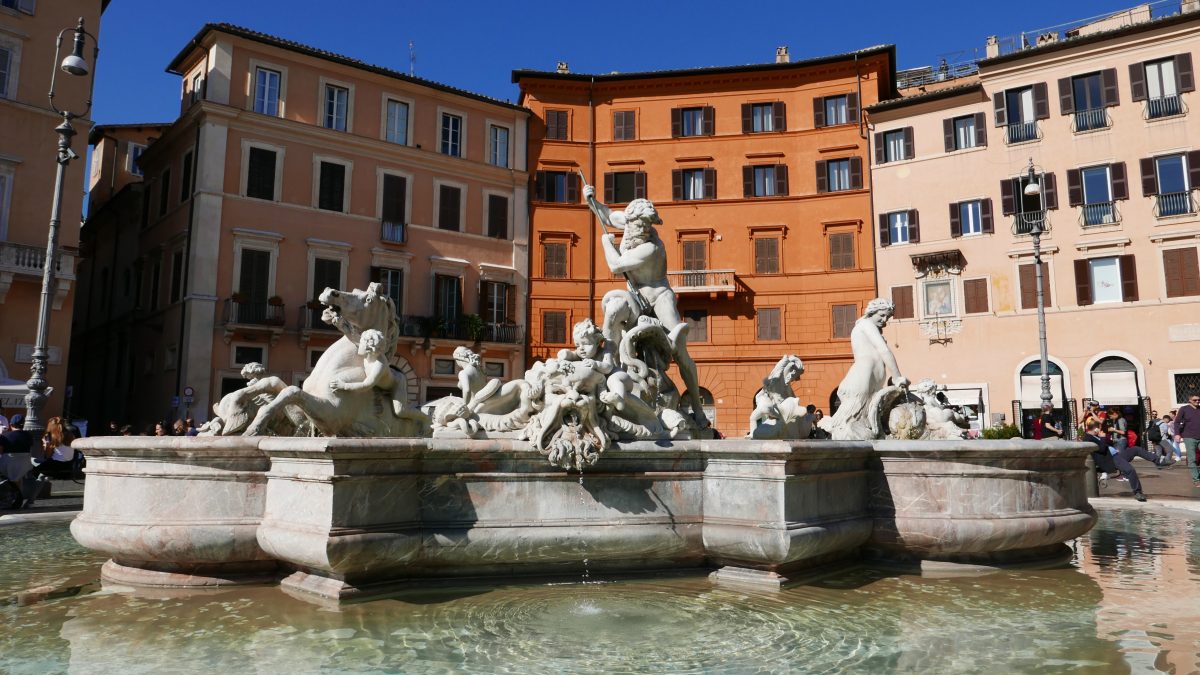 Italian coffee and food
Yep, you can do all that in three days with comfortable walking shoes. On top of that you have to taste Italian coffee, which is in my opinion the best in the world, and sit in any of the restaurants on your way to enjoy the food. Food with a capital F. I mean what is it with these Italians? Even a pizza or a simple pasta on every corner taste heavenly. We live in the neighbor country and I feel like we are worlds apart when it comes to cuisine!
Well, the grass is always greener on the other side. And since all roads lead to Rome, I am definitely coming back again. Ciao Roma, a presto!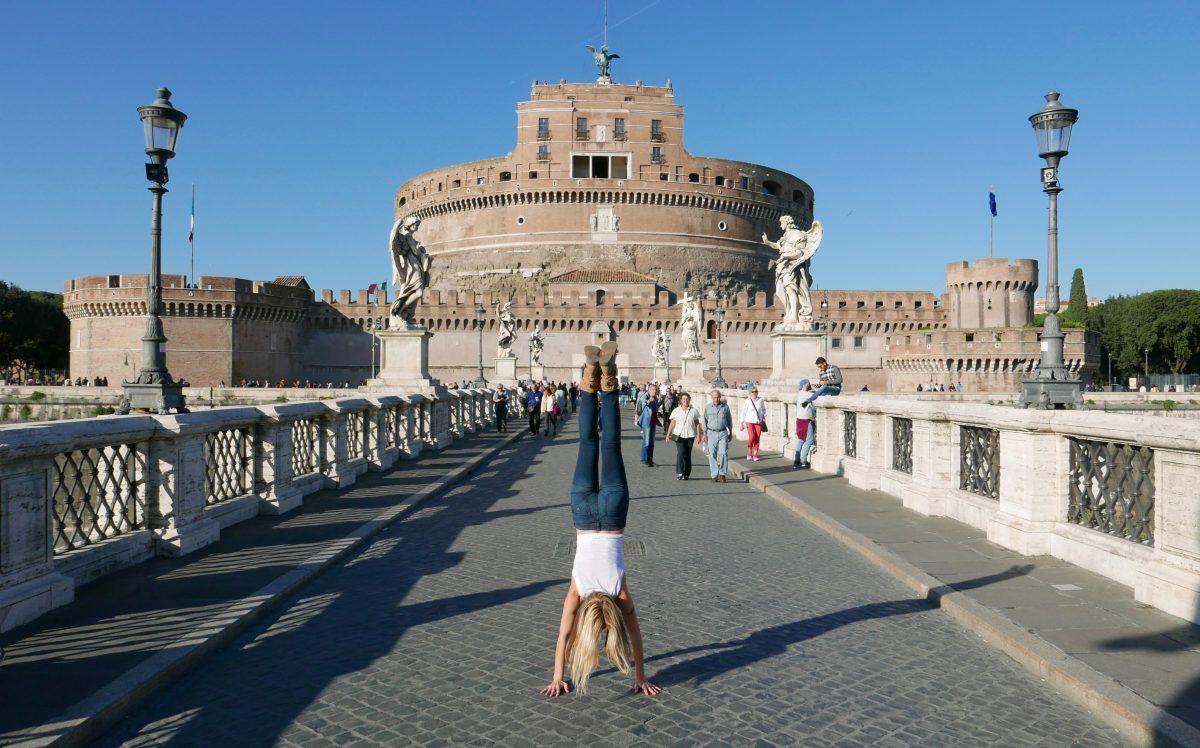 You can check the rest of my photos in my Facebook album Rome, Italy.