Lovran is a small coastal town, located in the east coast of Istria peninsula, just a few kilometers south from more famous Opatija. It lies less than 30 km south from Slovenia-Croatia border crossing Jelšane and around 2 hours' drive from where I live, so I visit the place quite often, however avoiding the crowds in summer season. I almost always stay in Smart Selection Hotel Bristol.
Location and parking
The hotel is very easy to find, as it is located on the coastal side of the main road, but still conveniently settled away from the traffic noise. It has a few parking lots in front of the hotel (extra charge), however not enough for all guests during the high summer season. There are also some parking opportunities down the street, if you feel like taking the chance and do some walking. Good luck though, there are many other guests in other hotels thinking the same way you do 🙂
Rooms
The hotel offers standard and premium rooms in red vintage décor with all the basics necessities. If you are staying for more than 1 night I advise you to book a premium room which offers more space. Especially if you need a big bed, like I do. You know, for chasing bad guys in your dreams.
Do yourself a favor and book a sea view room, you won't regret it. It doesn't cost a fortune and it is definitely worth the breathtaking view when you open the curtains in the morning. Not to mention you can enjoy warm evenings with a glass of wine on you balcony.
The beach
Smart Selection Hotel Bristol is situated as close to the beach as it gets in Lovran. You need to take a few stairs to access a small private beach, shared with 2 other villas which are a part of Remisens hotel group. It is really very small and not too comfy (stone paved), so I recommend you to rent a sunbed or walk a bit left or right from the hotel if you prefer graveled beach. Although Lungo Mare beach offers a very nice long stroll along crystal clear water, it is mostly stone paved, so do expect crowds in small sandy bays. This is why I always visit Lovran during spring and autumn. And I love it.
Hotel facilities
The hotel was built in renaissance style with light yellow stylish façade and it is surrounded with lots of greenery. It offers a very nice terrace where you can enjoy breakfast or dinner. Breakfast choice is very good, but for dinner I would advise you to visit some local restaurants in Lovran old town. I am not saying dinners in Smart Selection Hotel Bristol are bad (honestly, I haven't had any), I just prefer to change the atmosphere in the evening and try some local seafood. So far I haven't been disappointed.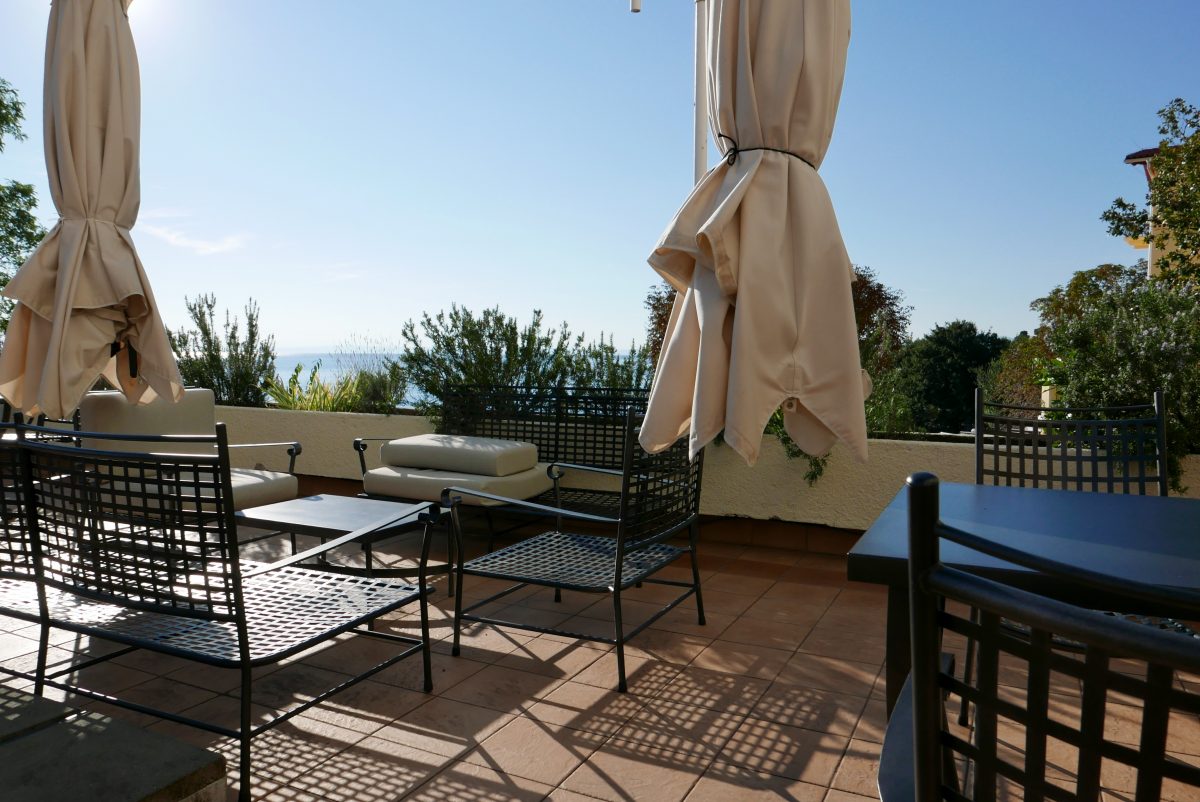 Dogs allowed
The hotel is pet friendly (surcharge), which is one of the reasons I have been choosing it for the last 2 years. However the Lungo Mare beach does not offer a lot of "dogs allowed" spots. I usually take my Sky to hotel beach, but this has never been a problem because we are almost always alone there. And she is a 2 kg Chihuahua 🙂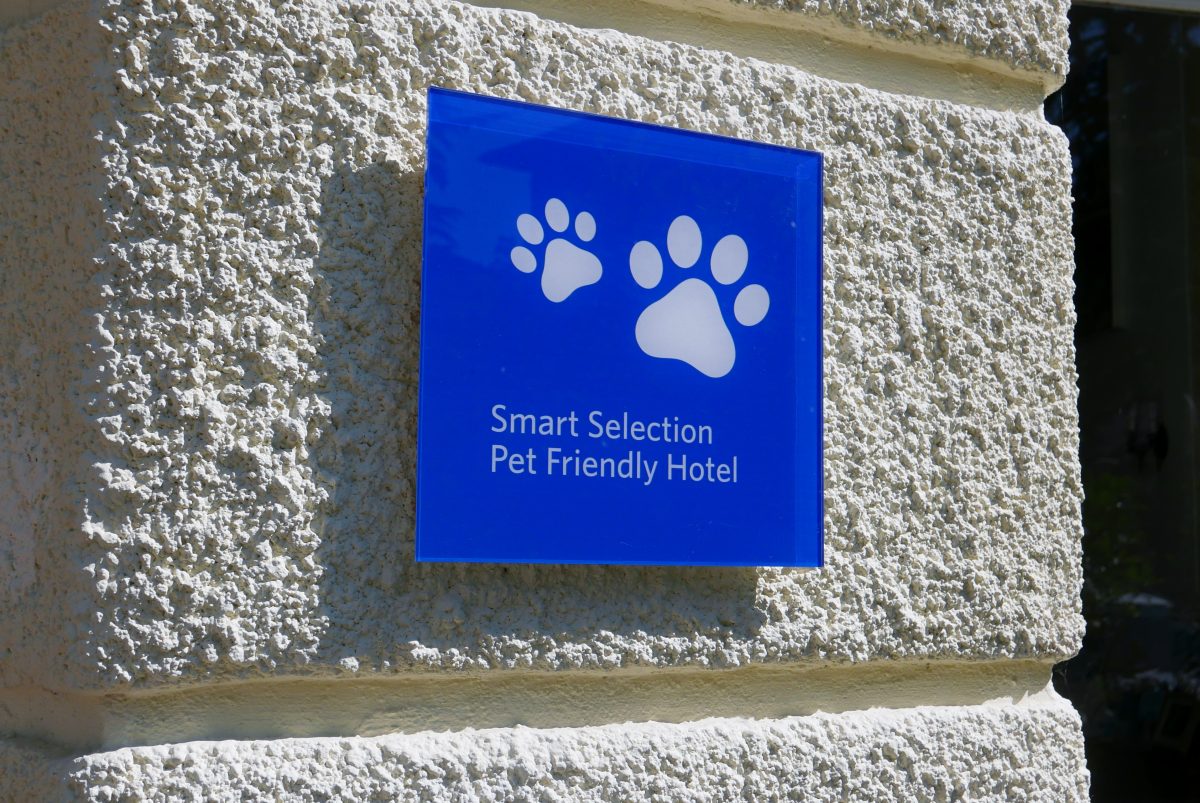 Anda's rate: 8.5 from 10
Bottom line: I love Smart Selection Hotel Bristol for the location, breathtaking sea view, good breakfast choice and friendly staff. The price performance is also very good. I just can't imagine myself there during summer, as I am more of a sandy beach person. If anyone from the management is reading this: a pool would be a very good idea!