Let me start by saying "Kids, don't try this at home". Do your homework. Plan. Calculate. Re-calculate. And plan again. Because we didn't. All we knew was that I wanted Boston, Vermont, Maine, Nova Scotia and shopping. And that he wanted Ottawa, Quebec and some peace on Earth. I would do the planning and he would be the driver. Sitting on the couch and looking at Google maps, the plan seemed doable but on a very tight schedule. So finally we agreed to skip Nova Scotia, add Cape Cod and to improvise in between.
Well, in reality this improvisation made our summer 2016 statistics brutal: 14 days, 13 hotels, 4 countries and 7.200 km. And yes, we stuck to the original plan: 1 driver. It was tough and sometimes hard. For the driver. But for me it was pure pleasure. What can I say, I just love the USA 🙂
But first, shopping
After landing in Boston late in the evening we drove up north towards Manchester, NH to start my next day 12 hour shopping in Merrimack Premium outlets as early as possible. The beauty of shopping in Northern Atlantic coast countries is zero sales tax for clothing. So you can imagine I did the best I could. And I got my first Michael Kors bag, yaaaay 🙂
Tips: 1. You can check my USA shopping guide here. 2. Skip Kittery Premium outlets in Maine. A total waste of time. 3. There is no Ross Dress for Less in Northern Atlantic coast. Instead look for TJ Maxx or Kohl's. Not quite like Ross but still some very good deals.
Montpelier, Vermont
Have you watched TV series Scandal, where Fitz shows Liv a house in Vermont that he had built for her, where she could cook her marmalade and they would grow old together? Well, I thought Vermont would be romantic. And to some point it is. Starting with its capital Montpellier, a cute town with lots of historic buildings, churches and the famous State House with its golden dome. Montpellier's serenity somehow reflects the whole state – almost as if the time had stopped here. Seems like everything is running slowly and as if the capitalism has found its way around Vermont. For us one day was more than enough.
Tips: 1. Do visit the inside of the State House, it is very impressive. Guided tours are free. 2. If you fancy Italian food go to Sarducci's by Winooski River and have some minestrone for a starter. Oh. My. God. I can still taste it in my mind.
Ottawa
I wasn't prepared for Ottawa. So it took my breath away.
We were lucky to arrive to Parliament Hill a few moments before the changing of the guard (the ceremony starts every summer morning at 10 am, as I later found out), which somehow coincided with Canada's Prime Minister passing by, rushing towards his daily obligations. What a glorious moment, listening to the sound of pipes from the marching band and seeing the crowds applauding and photographing Mr. Trudeau, who is obviously a very popular guy. And a cute one, may I add.
There are no words to describe the architectural wonders which surround the Parliament Hill. My English is not that good so I won't even try. Instead rather check photos in my Ottawa, Ontario album on Facebook. And plan a trip to Ottawa. It is definitely one of the most beautiful capitals in the world and all traveler's must.
Tips: 1. Park far away from Parliament Hill, because empty spaces are hard to find and very expensive. 2. Walk up the Napean Point to catch a marvelous panoramic view of the Parliament Hill, Alexandra Bridge and Gatineau. 3. If you have time drive up north to Montmorency Falls, where you can take the cable car for 12$ or zip line for 25$ if you are in the mood for some adrenalin.
Quebec City
To reach Quebec City from Ottawa, you can either take the highway directly or make a pit stop in Trois Rivieres, a very cute town by "le fleuve Saint Laurent" (Saint Lawrence River). We decided to spend the night there, taking the afternoon off, walking through the lively center and blending in with the locals. It was well worth it, the atmosphere in the streets was fantastic, restaurants were full of people and the food was fantastic.
Quebec City is another charmer. When entering the downtown from Grande Allee you are first greeted by Porte Saint-Louis gate and the ramparts which take you back to the 17th century. After that it just keeps getting better and better. Until you reach your ultimate destination – the one and only Chateaux Frontenac, magnificent hotel which was built in 19th century to promote luxury tourism and is nowadays recognized as the most photographed hotel in the world. Keep calm and take pictures. I think I made at least 100 photos of the "monster" and I just couldn't get enough of it. Check more photos in my Quebec City Facebook album and enjoy.
Tips: 1. Try to avoid visiting the city on weekends if you want to make a decent selfie on Terrasse Duferin. 2. Citadelle was closed for renovation when we arrived, so we just took a walk through the park. The park is nice, but Citadelle didn't seem anything special, so if you are in a rush, you can easily skip it.
Maine
It took us the whole afternoon to reach Bangor, which was our pit stop before entering Acadia National Park in Maine. There are practically no restaurants of coffee shops all the way to Skowhegan, where you can finally find Walmart, McDonalds and some similar fast foodies. And don't expect any Starbucks here as well.
Acadia is a must for all Maine travelers. You can get the entrance ticket for the park in Hulls Cove Visitor Center or simply buy it online. It costs 25$ per car and it is valid for 7 days. I say this is a bargain, especially if you plan to stay there for a few days. You can read more about Acadia in my post 5 things to do in Maine.
Tips: 1. You might consider visiting Acadia in autumn. I can imagine the colors of nature to be even more beautiful in October. You won't swim in the Atlantic anyway. 2. If you need any groceries, it is the safest to stock up in Walmart at Acadia Crossing (Ellsworth) before entering the Mt Desert Island, or you can visit IGA store in Trenton. We didn't find any other food stores on the island.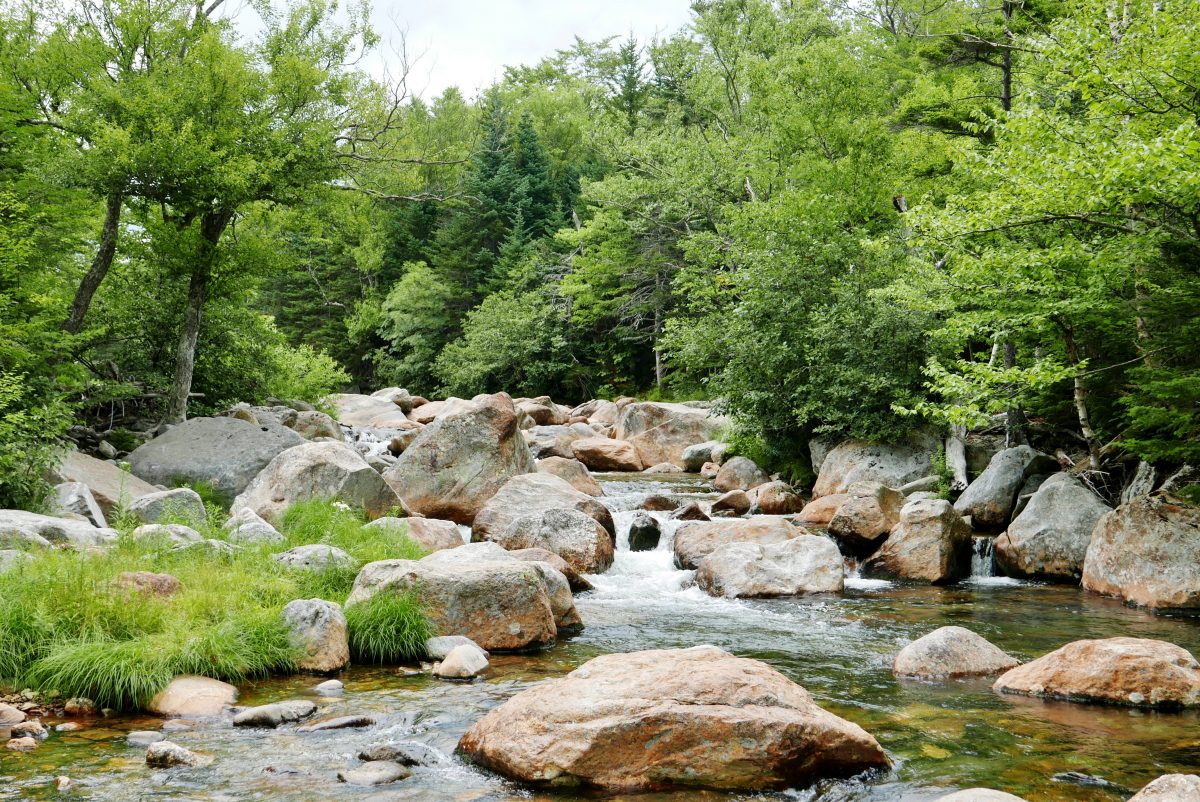 White Mountains, New Hampshire
Romantic covered bridges, hundreds of hiking trails, lakes, scenic railroad and miles and miles of unspoiled nature. New Hampshire was a very pleasant surprise and I wish we had taken more time instead of one day detour on our way from Maine to Cape Cod.
We decided to take the White Mountains loop, unfortunately skipping the north Mount Washington part because of unstable weather forecast. Starting from Conway, which is a very lively and picturesque town with a vintage Railway station, we drove up to Cathedral Ledge for a spectacular view of the hills, mountains and the beautiful Echo Lake which is also a popular swimming destination. To catch a clear view of the lake walk through the woods to the right for about 100 meters, it is really worth it. After that we stopped at Glenn Elis falls, which takes about 10 minutes of easy walking – watch your step because it can get slippery. The waterfall is not huge, but it's nice and still worth the stretch. If you are into golf and want a taste of luxury you can visit the fabulous Mount Washington resort, which is located Bretton Woods and can be seen from the road. Or you can just stop at the designated area and take a few pictures of the white beauty like we did.
Tips: 1. There is a 3$ parking fee almost everywhere you stop. 2. If you want to visit Mt. Washington be prepared for some severe weather changes. The entrance is 28$ per vehicle plus 6$ per adult. And keep in mind the road is only open until 6 pm. 3. If you need a place to stay after you are finished with the loop, I recommend Laconia, a very charming town with some beautiful pieces of architecture and a church which has been made into a restaurant with a bar. How cool is that?
Check more photos in my White Mountains Facebook album.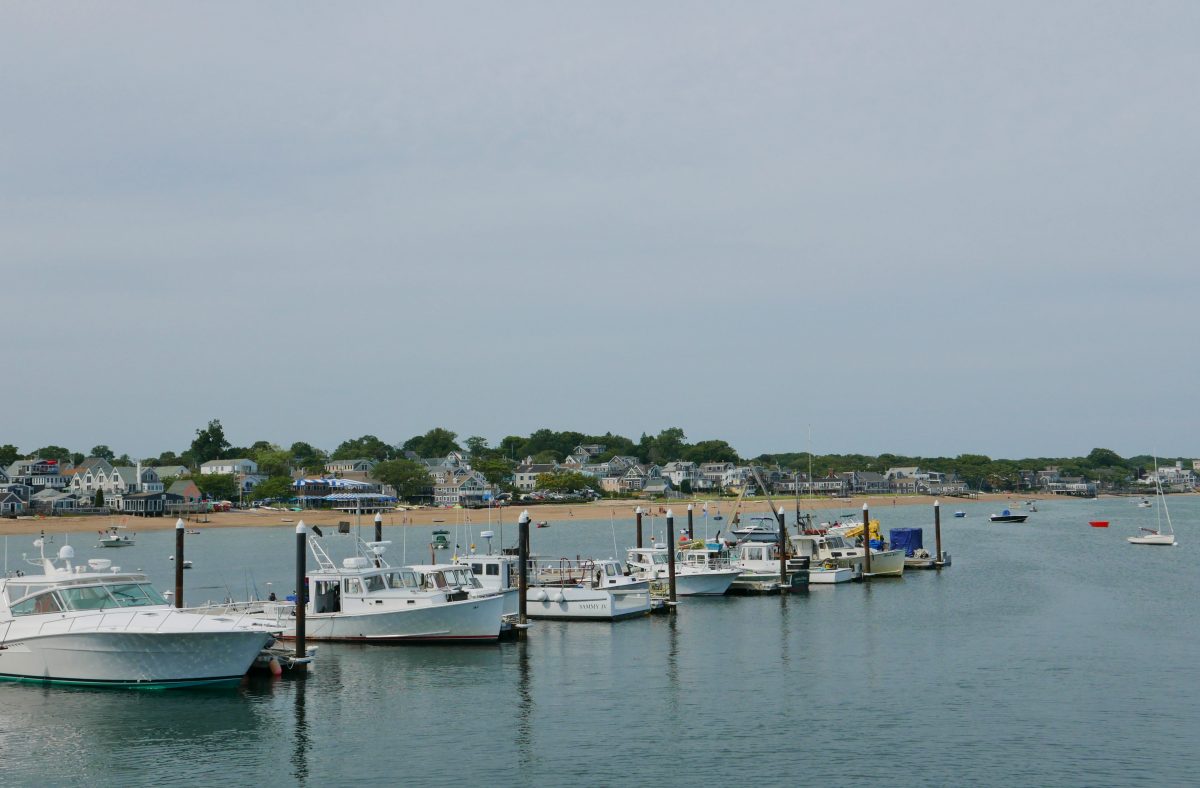 Cape Cod, Massachusetts
Do yourself a favor and don't go all the way to Provincetown and back in one day. We did. And he is still pissed off 🙂
Actually this would make a nice one day trip if you were stuck in some hotel for a few days, wanting to stretch your legs and do some sightseeing. But if you want to feel the real pulse of Ptown (this is how the locals call it), play some golf, see a lighthouse or two and go for a swim, then you might consider sleeping over. Though I am not sure if you can just crush in, at least not during the summer, because it can get quite crowded and expensive.
Ptown reminded me of Key West. It is crowded with tourists, full of restaurants, bars, souvenir shops and very nice old lively painted houses. You can walk or drive up to Pilgrim monument to catch a scenic bird eye view of the town and the ocean. The admission is 15$ per car and it includes one adult pass.
Tips: 1. If you are into lighthouses, like me, then visit Nobska lighthouse south from Falmouth. Just don't get excited when you see those turquoise sandy beaches. They are all private. 2. The other one which I found even more charming was Cape Cod Highland lighthouse which is located on the cliff, very close to Ptown. If you have time ask the guides to show you how to reach the beach beneath – unfortunately I had a clock (i.e. a very tired driver) ticking over my head.   
For more potos check my Cape Cod Facebook album.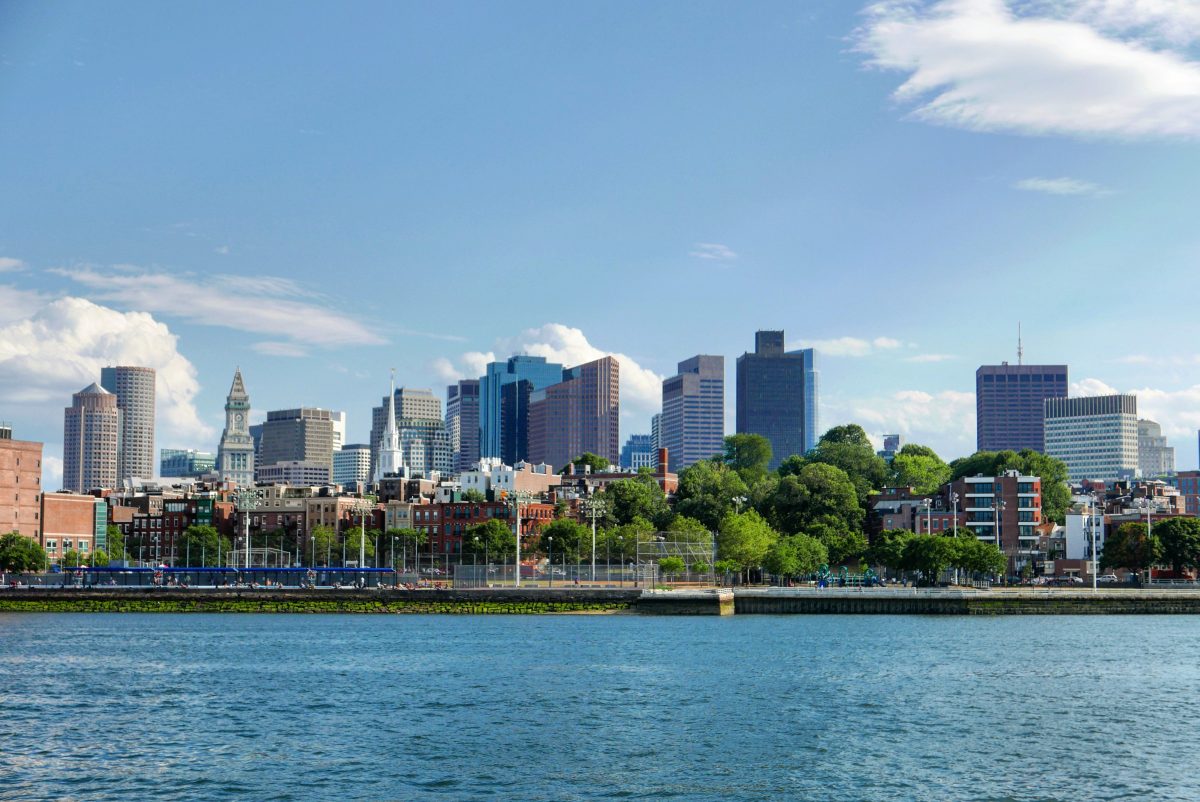 Boston, Massachusetts
We saved Boston for the last 2 days of our road trip. All I can say is that I fell in love with the city instantly. Ottawa is magnificent, Quebec City is charming but Boston is both. Maybe I am exaggerating a bit because I obviously love the USA but this is one of the most beautiful cities I have seen in my travel career. Although it can get messy sometimes, in terms of safety (based on FBI crime data, Boston is not one of the safest communities in the USA) and air quality alerts, I could easily imagine myself living there and working as Leonardo DiCaprio's assistant while filming The Departed. The only thing that bothered me was a really heavy traffic throughout the day. So I guess I will stick to my lovely Slovenia for a while 😉
The first day we took a hop on hop off bus tour to catch the glimpse of the city from "the top" and drove towards Salem to see the Witch Museum as it was starting to rain in the afternoon. Though it is interesting to hear the history of Salem's "witchcraft", the entrance off 11$ per adult is totally overrated. Fortunately Boston made it up big time for this little failure. We saved the walking tour and a boat ride for the next day and got very lucky with the weather. I guess the witches owed us that.
To find more about Boston, check my post 5 things to see in Boston or simply click through my Facebook album Boston at a glance.
So this is it. I am almost as tired after writing this travelogue as I was after the road trip. But it was well worth it. If you have any questions, feel free to drop me a line, I am always happy to help!