After a short business trip to Singapore in September, we decided to visit Lombok as a part of our late »summer vacation«. We were choosing between Indonesia, Philippines, Malaysia and Vietnam but only Indonesia seemed to have stable weather conditions – last three are too wet and very humid in this period. Lombok seemed like a perfect alternative to its overcrowded neighbor Bali, and since it also has direct flights from Singapore, the choice was actually very easy. Only that three days later a series of deadly earthquakes began and I was scared to shit going there. It was around one month before our departure, so we started to follow the news intensively and hoped for the best. Lombok was shaking slightly every day, but we decided to take a risk and go anyway (sorry again, mom!). This "brave" decision turned out to be one of the best in my wanderlust life. In this article you will find about best things to do in Lombok, together with some travel tips, accommodation suggestions and general tourist information for making your Lombok visit as smooth as possible.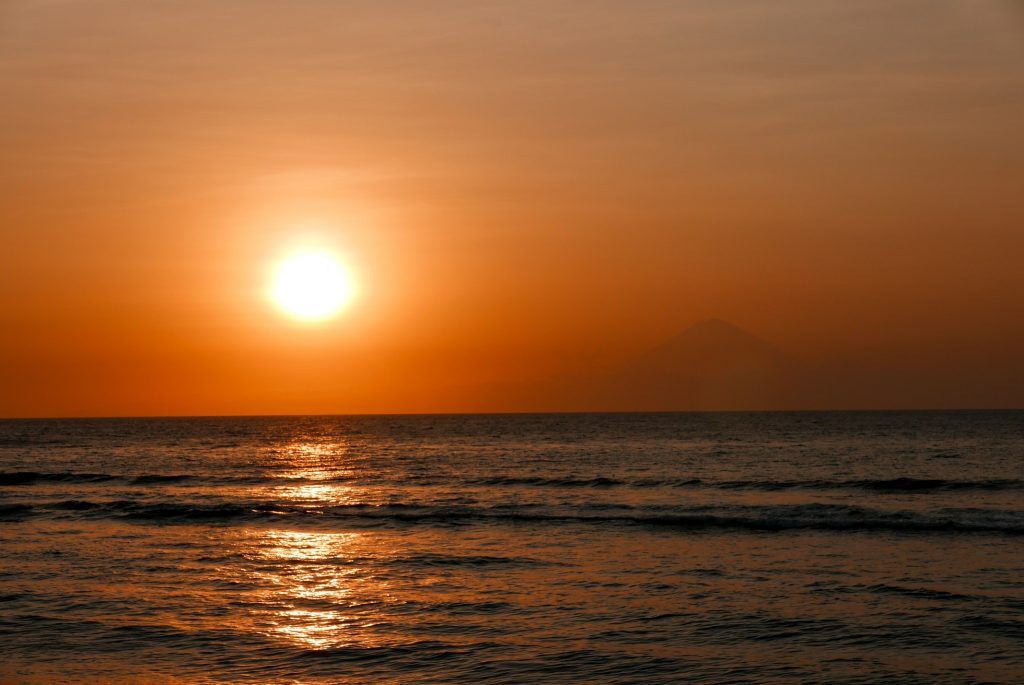 Getting there and around – taxi, car or motorbike rental
Lombok is a part of West Nusa Tenggara province and lies in the eastern part of Indonesia. If you are asking yourself how to get to Lombok, know that you only have 2 options: by air or by boat. The most frequent flights are from Jakarta, while Lombok airport also offers direct flights from Singapore, Kuala Lumpur, Bali and some other Indonesian cities. The "water" option is mostly used by tourists, visiting Lombok from Bali (the island is less than 2 hours' drive away), or from Sumbawa island. There is a big difference between speed boats and local boats – not only in prices but also in the duration of travel, so I suggest you do your homework carefully. To reach your hotel from the airport or harbor you can either rent a taxi (it will cost you around 20$) or a car. Just keep in mind that the roads in Lombok are quite busy, bumpy and narrow, and that Indonesians drive on the left.
When to go
Thanks to its tropical climate Lombok is beautiful all year round, however if you don't want to get wet too often, you will probably want to visit the island in the dry season from May till October. Dry season means warm sunny days with an average temperature around 30 °C, almost no rain, but also very dry vegetation – we visited Lombok in September and there was hardly any greenery in the south. The wet season is hot and humid, but still a little bit drier than in the neighboring Bali. If you want to avoid the peak season and save some money, don't visit Lombok during summer vacation (July-August) and obviously in Christmas – New Year period.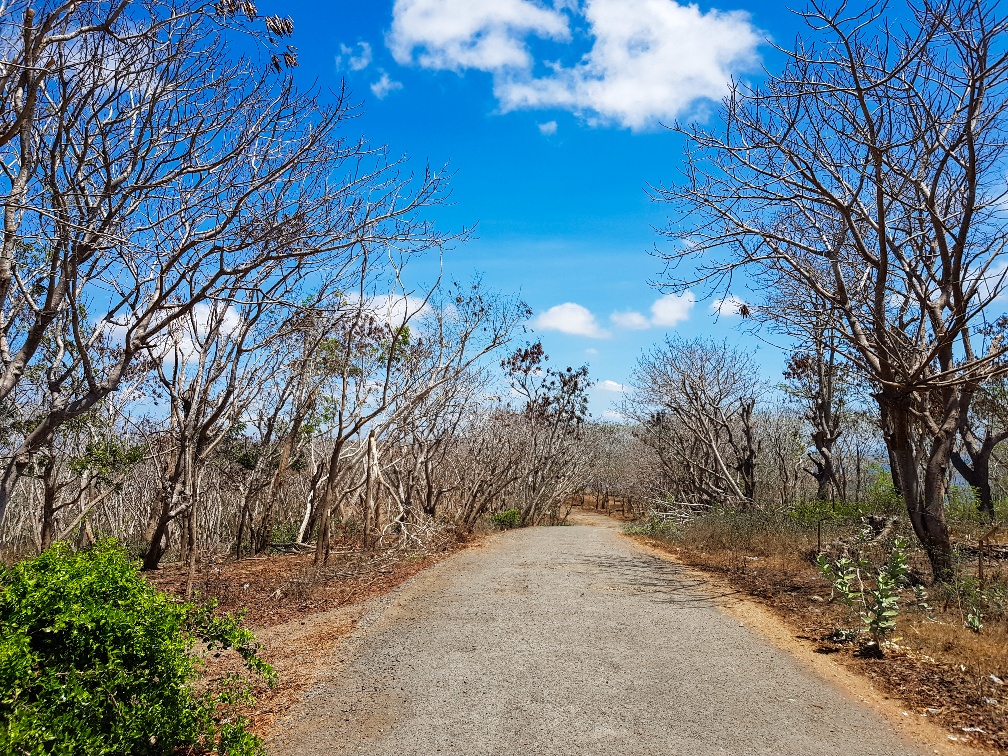 Planning your trip – how many days you need
Lombok is quite small compared to other Indonesian islands, however with approximately 80 x 110 km you can have plenty of fun exploring this enchanting island. Before planning your trip, know that even if some places seem close on Google map, it will take forever to reach there. The most frequent and cheapest option to explore the island is renting a motorbike. We rented one in the south from the resort staff and it costed us around 10 € per day (tips included), but we later found out that rentals can be a lot cheaper. In Senggigi we paid less than 5€ per day, and this time with insurance and helmets included. Most of locals use motorbikes because cars are expensive and their daily migrations are not very remote. For gasoline we paid around 0,60€ per liter, which is also a bargain.
If you just want to take a few selfies in most popular places, count one day per each area (south, east, west and central Lombok). But if you are a true nature lover you will probably want to see some waterfalls and perhaps even climb the Mt Rinjani. For that you will need at least 2 days and it is best to do it with tour operators, especially now after the earthquakes. We weren't that lucky – the tracks were closed, but honestly, we wouldn't have gone up there anyway… You need to be quite fit for this achievement and we are not there yet. I'd love to do it one day though 😉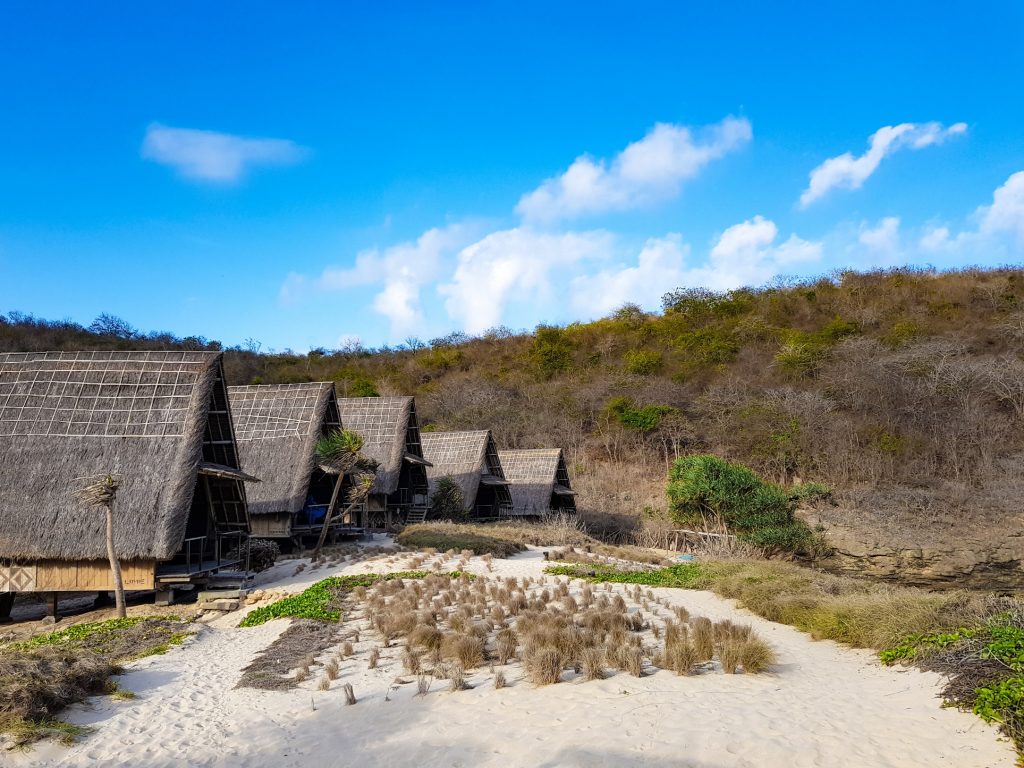 Where to stay in Lombok – accommodation suggestions
We knew we would be traveling around by motorbike so we decided to book hotels in 2 different locations. We spent the first 4 nights at Jeeva Beloam beach camp in South-East Lombok, where everything was safe and no damage from the earthquakes whatsoever, and the rest 5 nights at Jeeva Santai villas in Mangsit town, just a few minutes' drive away from Senggigi. We were very happy with both choices, however if you prefer "livelier" atmosphere I suggest you go for Kuta or Senggigi. Lombok offers plenty of accommodation choices, from really cheap rooms to high end villas with private pools. Booking.com has the best offer in one place and by using this link you can get 15€ off your next reservation. You are welcome 😉
Best things to see in Lombok 
Due to the devastating consequences of the earthquakes in the central and northern part of the island, we limited our trips to South and West Lombok. And still we didn't have enough time to do everything we wanted. I didn't want this post to be too long, so I gathered 5 things to see in Lombok in this link – but in short, Lombok is about beautiful beaches, friendly monkeys, wonderful green rice fields, lush waterfalls and a breathtaking volcano.
Safety in Lombok
Lombok is one of those rare countries where the nature seems to be more dangerous than the humans. Indonesia lies on the so-called Ring of fire, which means it has quite a few active volcanos (including Lombok's Mt Rinjani) and is somehow shaking all the time, potentially causing deadly tsunamis. So, it is wise to check safety updates before planning your trip. As I said, we visited Lombok one month after the earthquakes and even if the consequences were devastating, we didn't feel endangered at any point (check my Lombok after the earthquake post). Another danger that comes from the beautiful Indonesian nature are very strong currents flowing between the islands and underestimating their power can be fatal. The currents are especially strong around the north-eastern corners of the island.
When it comes to "human danger" and petty crime like shoplifting, you should take care with your belongings due to the lack of police on the island (especially on the Gilis). We never experienced anything unpleasant, but we were careful not to show off with money or our cameras. But more important, beware of the alcohol in Indonesia, because several people have died in the last years (mostly on Bali, Lombok and Gili Trawangan) from methanol-poisoning. If you stick to resort drinks and sealed bottles you should be fine, I guess.
At last but not the least, you need to know that Indonesia is a Muslim country, which means you need to respect their culture. Women are expected to cover their shoulders and knees if entering the public places (especially in Mataram and northern parts of the island), and bikinis are limited to beaches only. This doesn't mean you will get raped if you show some extra skin, but it can provoke some jaw dropping looks, so be careful, especially if you are a female single traveler.
Be careful – you will want to come back
I hope I didn't turn you off with these last warnings about safety – it is not so bad as it sounds, and it is in our human nature to take risks. Especially if we love to travel. I always say that you can stay at home and get robbed or hit by a truck. For me Lombok was magical. It probably had a lot to do with us being practically the only tourists on the island, having all beaches and resorts to ourselves. The nature is wonderful, the people are friendly, and their food is fantastic, not to mention very cheap. You can get a decent meal for less than 5 € per person, water included. As the matter of fact, please don't visit Lombok – I want it unspoiled when I come back!
You can check my Lombok photos in my Facebook album. Are you thinking of visiting the island and have some more questions? Have you been there already? What was your favorite spot? Let me know in a comment below!