We chose Casa Grande Mountain Retreat after we decided to head towards Batey Zipline Adventure park on our Puerto Rico road trip back in February 2012. After getting lost for several times (GPS somehow didn't want to find the location) and arriving there in the middle of the night, we were pleasantly surprised by a welcome sign on our door with the instructions where to find the key. And that key made my Puerto Rico trip even more memorable.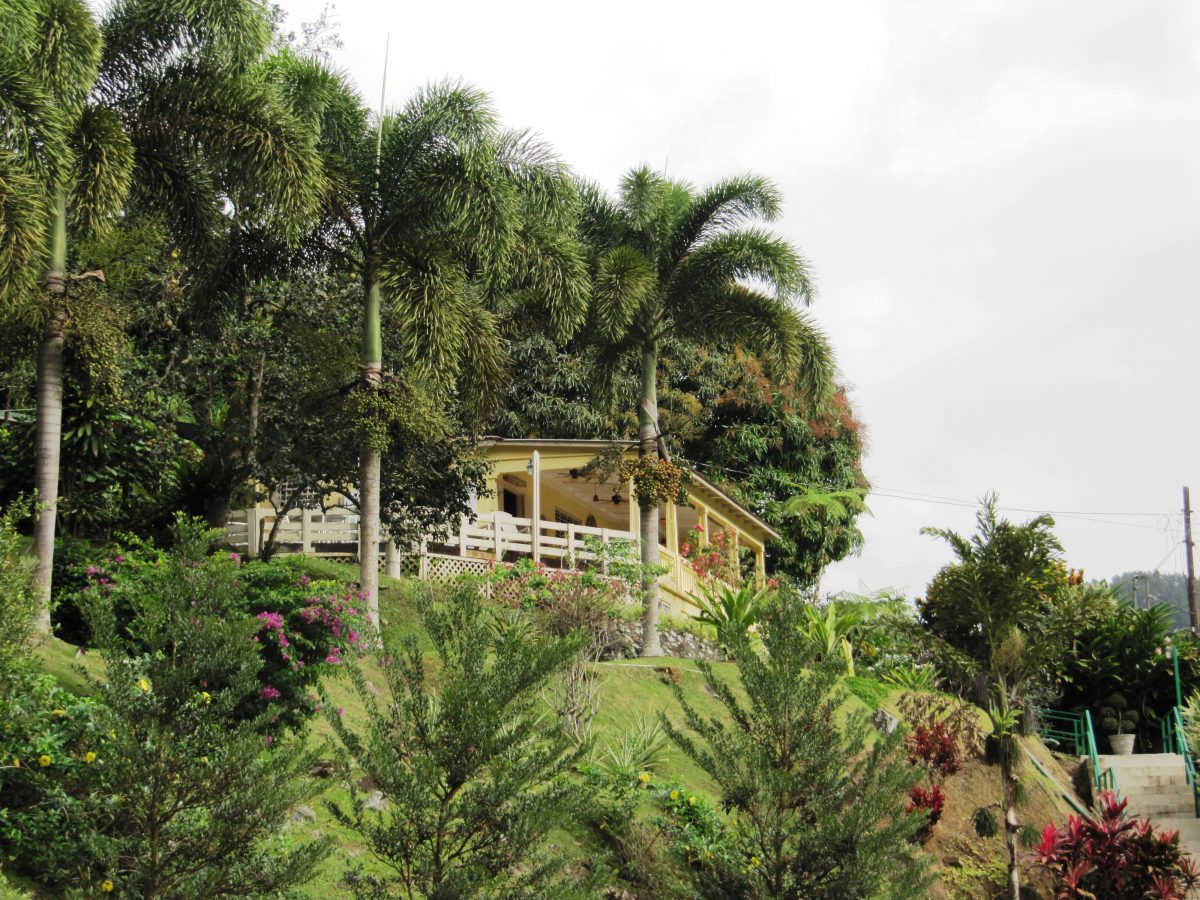 Location
I was sure that the situation with GPS had gotten better in the past 4 years, but apparently I was wrong 🙂 Check this out: "We do not recommend using a GPS to get to the retreat as GPS directions have been found to suggest more difficult and challenging roadways than the directions we provide". Really funny – it brings back the memories of us wondering in the dark, back and forth, nervous as hell (we weren't sure if anyone would wait for us as this isn't a "normal" hotel with a reception), with no living soul to ask for directions. I still don't know how we found it, so if you ever go there, make sure to check the instructions here. Anyway, like I said, Casa Grande Mountain Retreat is located in the central mountainous region of Puerto Rico (Utuado), in a valley between Dos Bocas and Caonillas Lakes, about 20 km away from Batey Zipline adventure park. A perfect getaway in the middle of nowhere.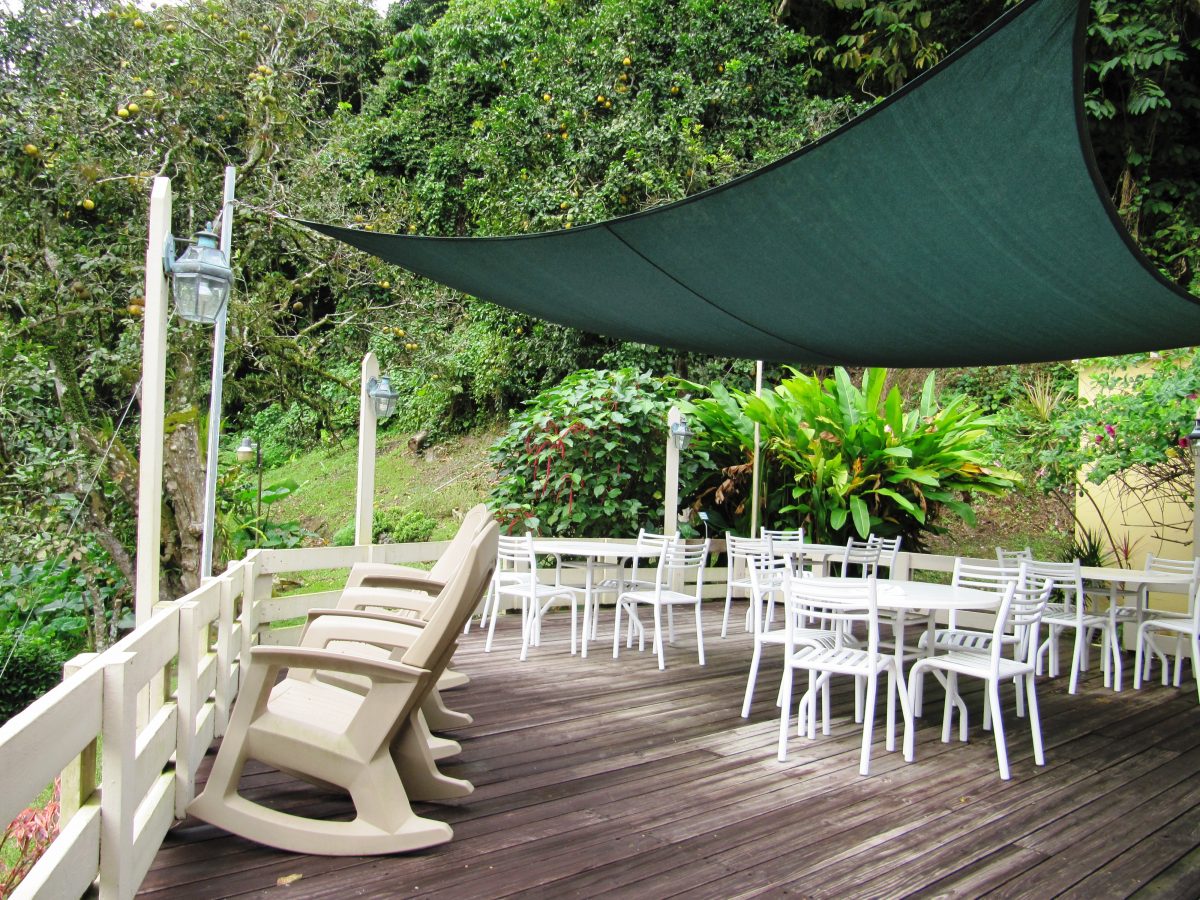 Facilities and surroundings
The retreat itself looks very "natural", as if it was just another part of the green nature and not a place built for tourism. The main hacienda has three separate spaces for dining: the interior room, the patio and the veranda with spectacular views across the valley and forests. Breakfast is not lavish, but still with enough choices to satisfy just about everyone.
Casa Grande also offers a very invigorating outside pool, which looks stunningly natural among the greens and flowers. Even just a view of the pool from your room makes the picture perfect.
Speaking of relaxation, the retreat still doesn't offer Wi-fi, so do bring a book or (even better) some cozy sneakers for exploring the nature. Plenty to see just a few steps away from the hacienda.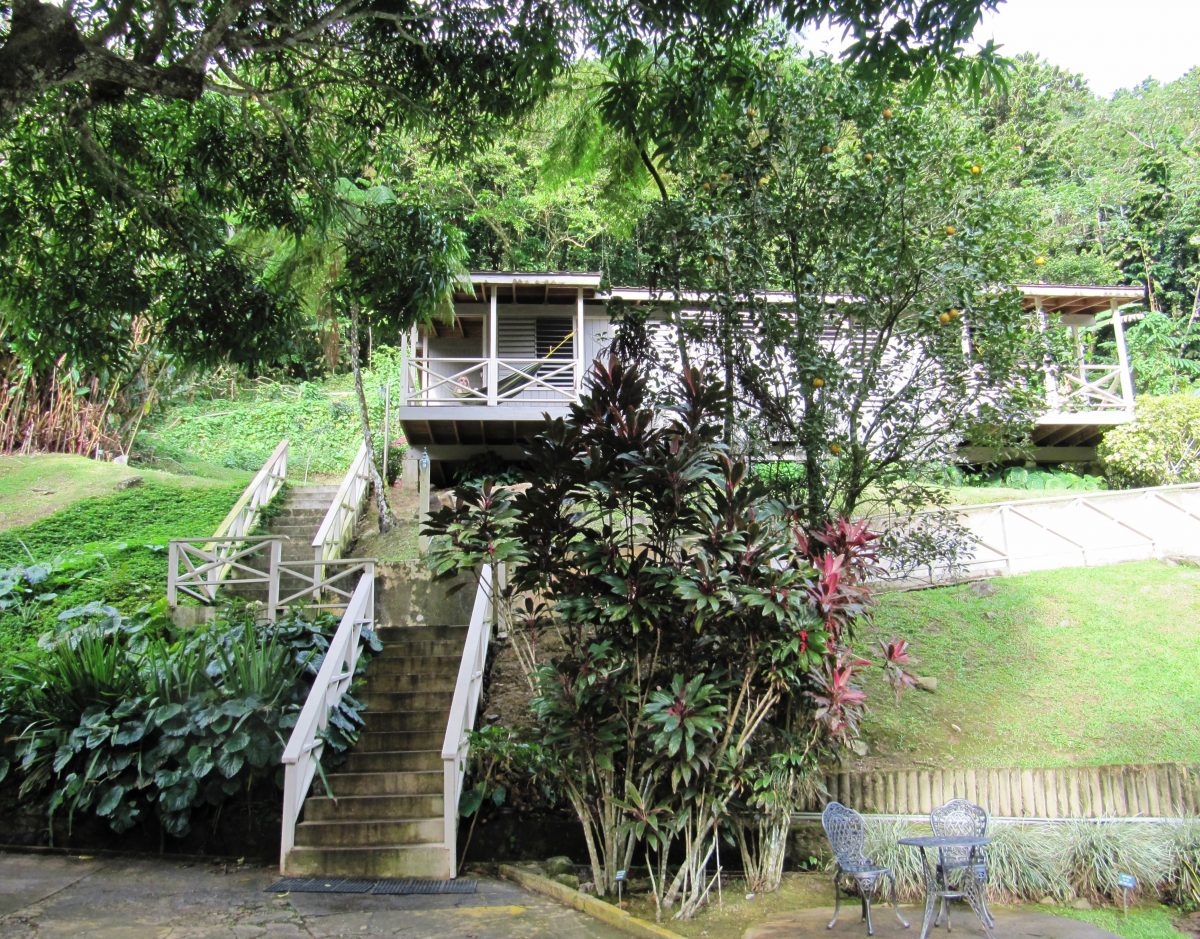 Rooms
Casa Grande has 5 wooden buildings supported by cement columns and each offers 4 rooms, so 20 in total. The rooms are very eco oriented but still offer everything you need for a comfortable stay. They are very cozy and clean, with private porches and hammocks for your afternoon rest.
Anda's rate: 9.5 from 10
Bottom line: Casa Grande Mountain Retreat is like a piece of heaven, nested in the kingdom of nature. Although we only stayed for one night, it will stay in my memory forever. I am only rating it 9.5 because of no wi-fi, which can be disturbing if you spend there more than one day. But don't mind me, I am an unrepentant social media addict and I need to keep you posted 24/4 😉