If you are coming to Dubai on business, you are very likely to visit one of numerous exhibitions that take place at Dubai World Trade Centre  one day. Especially with large trade shows it can get very busy there in terms of traffic, so unless you don't have a problem with taking a metro, I highly advise you to book one of the hotels within the walking distance. Since all nearby hotels raise the prices up to 50% of usual rates, Ibis One Central is one of the reasonable options to choose.
Location
There are actually two Ibis hotels near World Trade Centre: the older one is just a few steps away from the courtyard fountain, and the new Ibis One Central is a bit further, around the corner in Emirates Towers' direction. Do yourself a favor and approach the exhibition area from behind – when you step outside the hotel, go left instead of right, because it is much closer and usually there are registration counters on both entrances.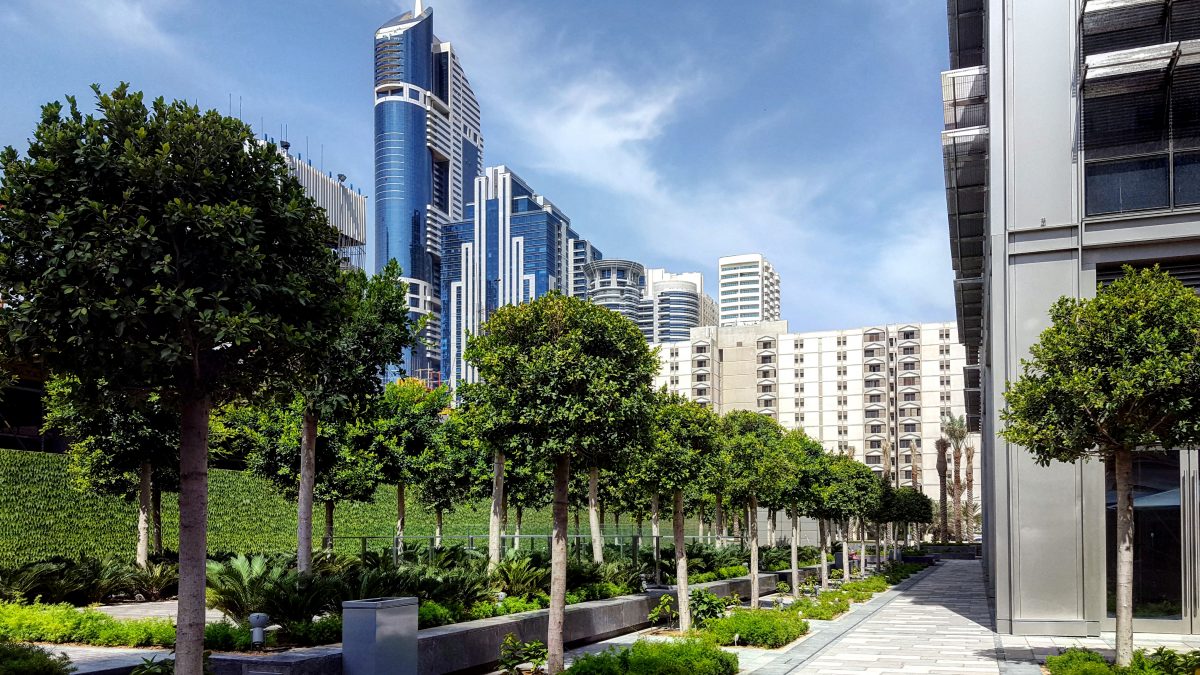 The taxi from the airport will cost you about 50 Dhs and the return ride is about 30 Dhs, because of lower starting rate. The metro station is about 2 minutes' walk away. (European walk I mean 😛 ) I didn't have much time to check the hotel surroundings, however I believe you have to reach all major locations (like malls or other "attractions") by public transport. I am not sure if anything is within walking distance.
The rooms
I booked the room on Expedia where you can only choose a standard room (1 double or 2 single beds), so I don't know if there are any larger rooms available. I picked a double bed, because I love to fight with dragons during my sleep and I need all the space I can get. The room is rather small, which I guess is the case with all Ibis hotels (I stayed in Ibis Deira City Centre a year ago and it was almost identical). However, except for the lack of closet space, there is nothing much to resent. The bathroom is quite nice, though a bit tight as well. But don't get me wrong – for one person or even a couple "in love" spending a few days here can be totally convenient. Especially for the price you pay (about 60 USD per night).
Dining
Breakfast is served in a spacious restaurant in the lobby, with a very interesting architecture style. You can also eat outside in a quiet "green" terrace, facing the Emirates Towers on one hand and the hotel courtyard on the other. Very nice ambient in both cases. Breakfast choice is relatively rich, closer to 4 than 3 stars, and it is based on all-you-can-eat buffet. Ibis One Central also offers Asian and Cuban style cuisines for lunch or dinner in "WOK & CO" restaurant, tough I am not quite sure how it works (ask the staff if you have to book in advance). Judging by breakfast, I bet the food there is quite delicious as well.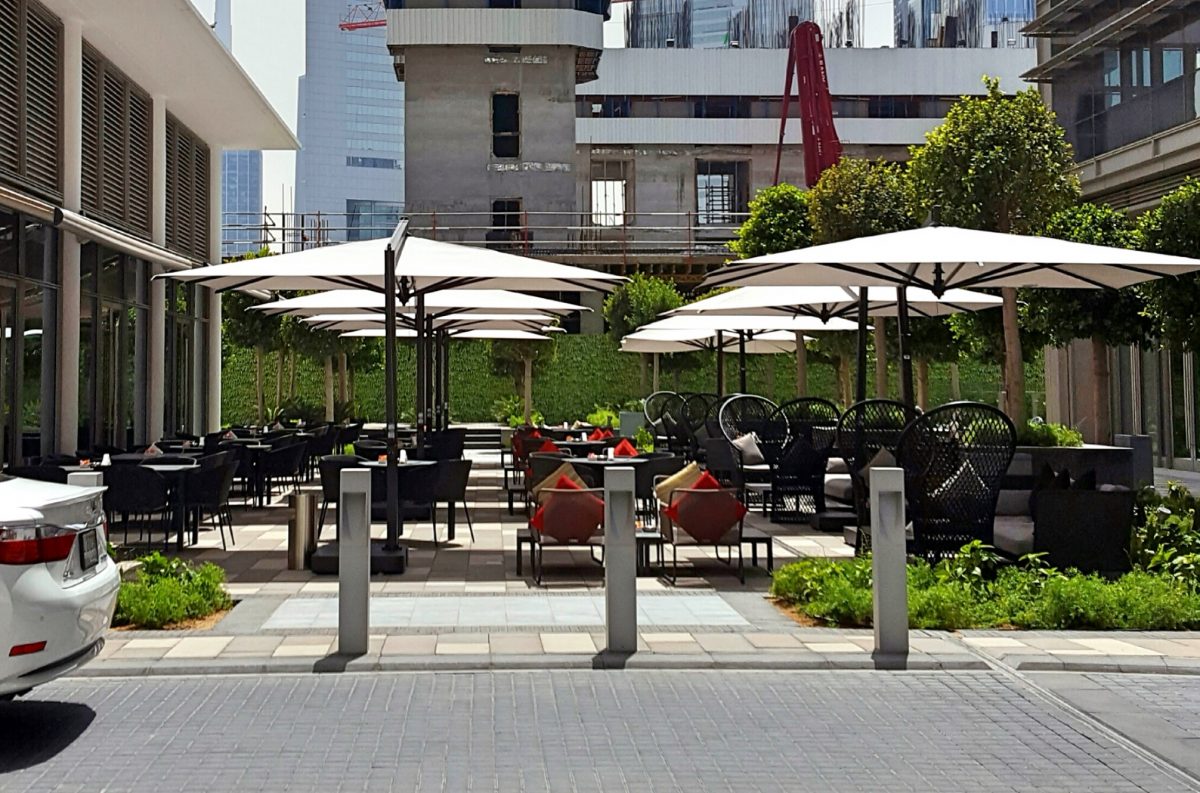 Facilities and Staff
The hotel lobby is very modern and spacious, if feels like it offers a "space to breathe". If you are meeting someone for business, you can use the restaurant or terrace, however if you need a bigger space, you can also rent meeting rooms with all the necessary equipment.
The staff on the reception is very kind, and I don't have any complaints for others as well. Just don't expect to be welcomed upon arriving by taxi and offered to carry the luggage, since this is a 3 star hotel 😉
Anda's rate: 8 from 10
Bottom line: Ibis One Central is a very descent choice for non-demanding business travelers and for tourists who appreciate the location, which is just about "half way to everywhere".