We visited San Marino in the end of April during our Umbria road trip. Hesitating between booking a hotel in San Marino old town – where the offer is limited and the prices are higher – and cheaper options "outside the wall", we decided to go for the first one. We wanted to enjoy the old town to the fullest, waking up just a step away from what we wanted to see. And have a bottle of wine without arguing who will drive back. Hotel La Grotta seemed a good place to stay in San Marino old town, offering a good combination of what we were looking for: good rates, reasonable price, pets welcome and good breakfast. If you don't have an account at Booking.com yet, you can sign in and book through this link  to get 15€ off your booking.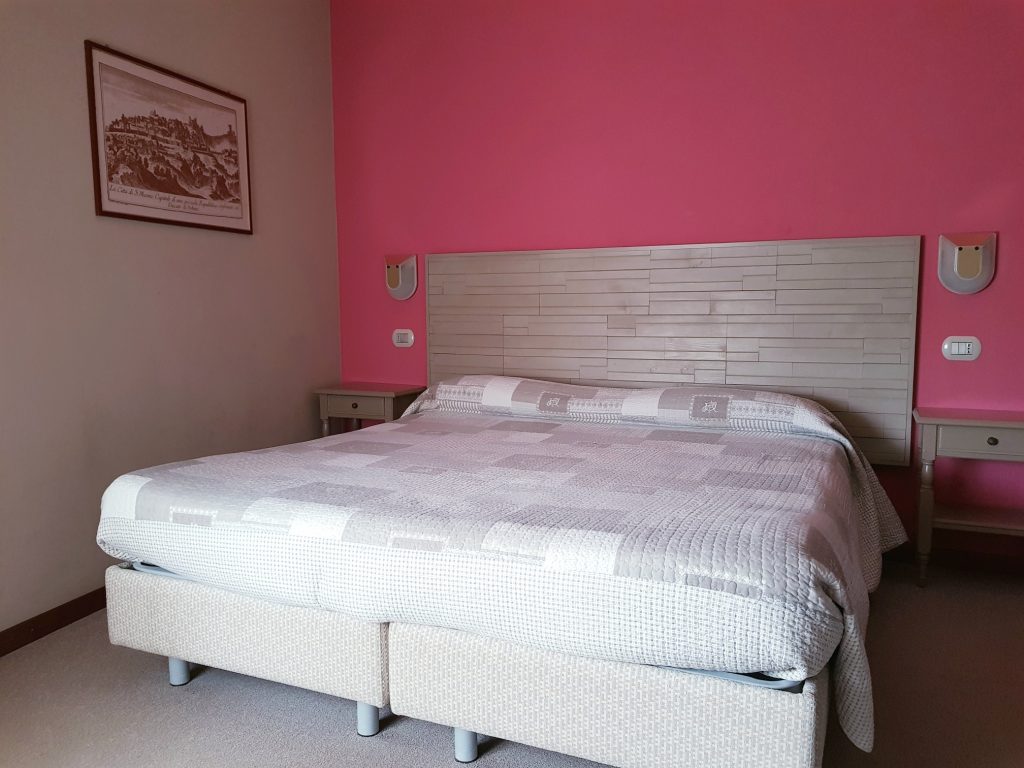 Location
Hotel La Grotta is located inside the old town of San Marino, which means you will have to park outside of the walls. The closest is Parking number 6, and it is located just around 300 meters from the hotel. You can get discounted parking rate if you are staying in the hotel, so I suggest you check-in first or go to the reception (if you are too early to check-in), ask for the parking ticket and take it into your car. Instead of 8 € for a full day parking you will only pay 4 € – a nice gesture for your trouble of walking a couple of hundreds of meters, don't you agree? 😉 Anyway, the location of the hotel is great – it is literally steps away from all main attractions, and at the same time very close to the entrance gate to the city.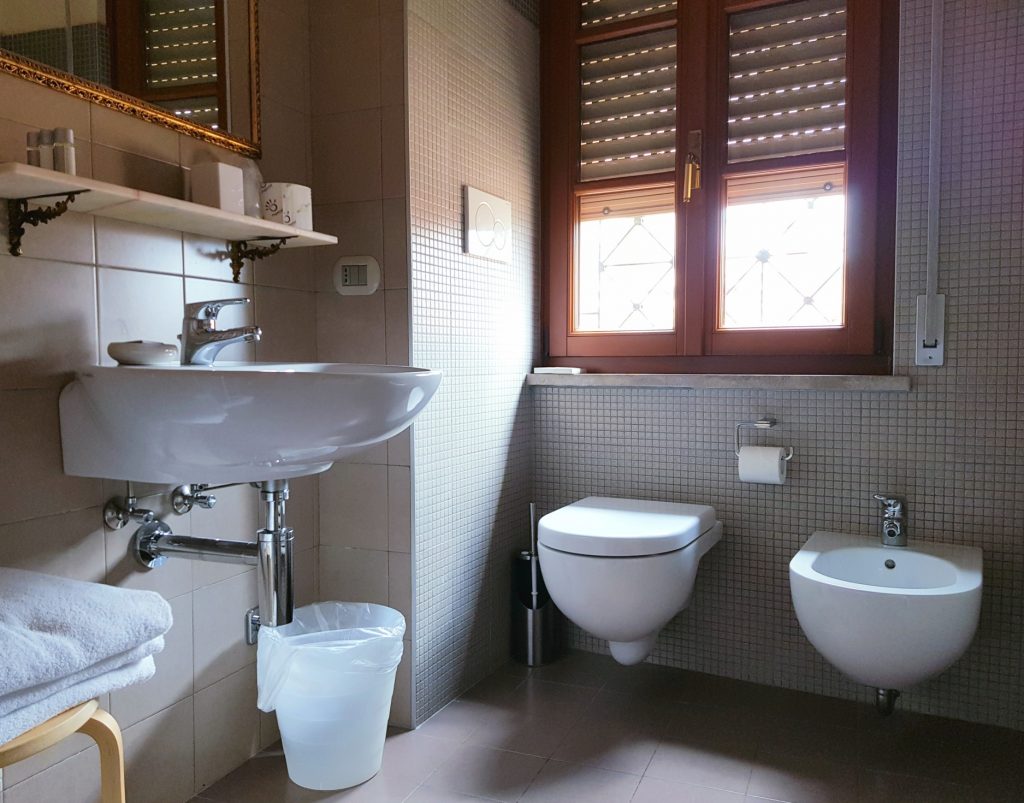 The rooms
Hotel La Grotta has 20 rooms, classic and superior. We stayed in a classic one and it was perfect for what we needed. Bed was large and comfortable, bathroom was really nice with all necessities, Wi-Fi was free and working well. We even had a decent window view of the green hills of Umbria (we stayed on the 2nd floor), while superior rooms offer it from a private balcony. It looked as the rooms were recently renovated, I really liked the simple decor.
Breakfast
Breakfast is served in the cellar in a really nice atmosphere – the walls are covered in stones, which make you feel like you are in the castle. The food choice is very decent, almost 4 stars. You can choose from various cheese and meat, they even have wholegrain bread, as well as fresh fruit, cereals, yogurts and deserts.
The reception and staff
Everyone in the hotel seemed nice and willing to help. When it was raining, they offered umbrella and when we needed adapter for the computer, we got it at the reception.
Anda's rate: 9 from 10
Bottom line: If you want to stay in San Marino old town, I really recommend hotel La Grotta because it can offer you everything you need. Pets are welcome for free, delicious breakfast included, the location is great and basically, I didn't find much to complain. A bottle of water and coffee/tea machine in the room would be nice, and non-carpet floor would be better choice for hygiene reasons. But you can't easily get a 10 with Anda, can you? 😉