Ok folks, first of all, Slovenia and Slovakia are NOT the same countries. Repeat after me: Slovenia and Slovakia are NOT the same countries. Now that we got this straight, let me tell you a few words about Bratislava, the capital of Slovakia (or more accurately Slovak Republic). One of the smallest and coziest European capitals is nestled along the Danube river, just an hour drive from Vienna. Small enough to be handled within one weekend, a perfect stopover on your way to other Eastern European cities (like Budapest, Brno or Prague) or a great starting point for a road trip to Slovak High Tatras – beautiful mountain range in the northern region. Whether you are an architecture lover, history enthusiast, museum freak, night bird or shopaholic – the city should be put on your bucket list rather sooner than later. If you are planning a city break or just happen to be in the neighborhood, here are a few tips how to make the most of your Bratislava visit.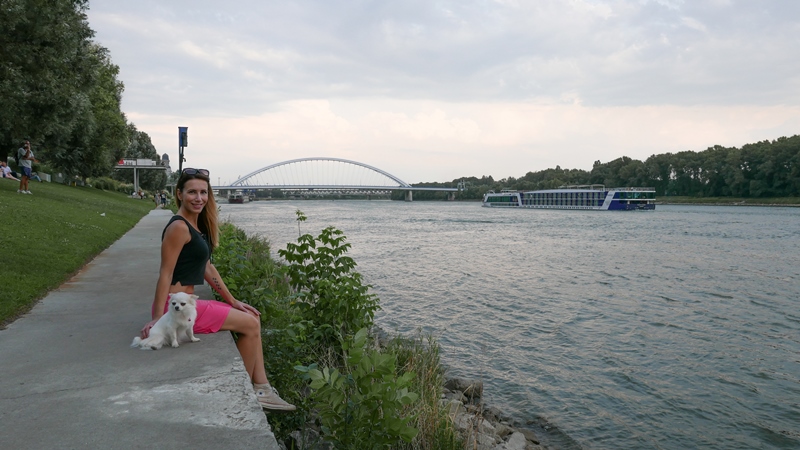 When to go
Best time to visit Bratislava is from May to September when the weather is more or less steady. My thumb up goes to August, when you can sit along Danube river and not worry about having to wear a sweater in the evening. Plus, it is always smart to get away from the crowds – usually locals head to the seaside during the summer (this is where Slovenia comes in handy) and since Bratislava is not very high on "most wanted European capitals" list you will easily blend in with other tourists.
What to take with you
Bratislava is a very smooth tourist destination, you can find everything you need there, so don't beat yourself up with too many details. Take your ID, a few clothes, health insurance and a credit card you should be fine. Slovaks have adopted Euro currency a long time ago and overall prices are very decent – not at all as high as in some more "eminent" European capitals. So, don't worry if you forget something – you can probably get it cheaper in Slovakia than in your own country. What you shouldn't forget, if you are coming by car, is to buy Slovakia e-vignette – you can buy it online here or at the tourist office on the border.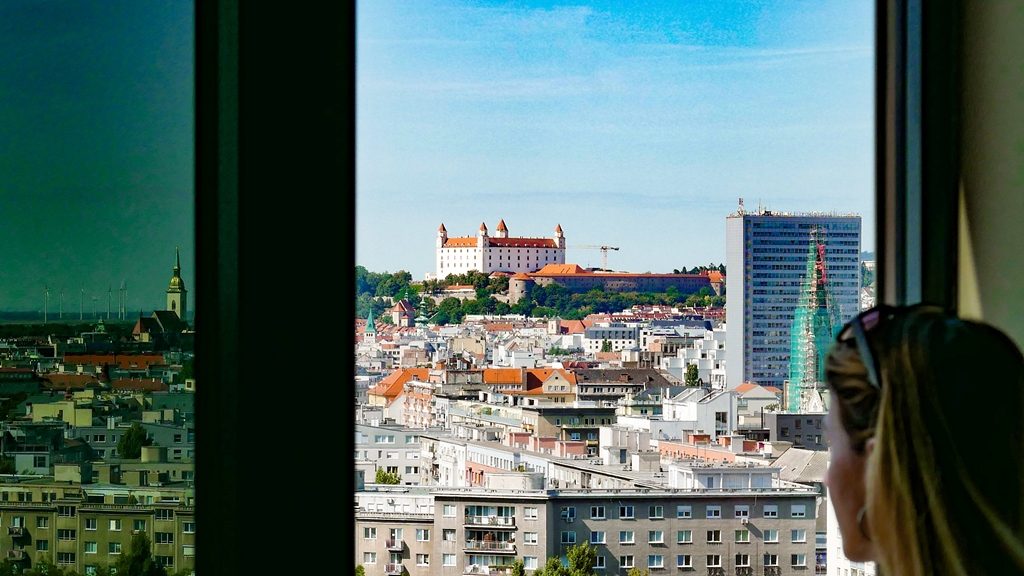 Choosing the hotel
There are plenty of accommodation options in Bratislava and of course it all depends on your budget. We decided to indulge ourselves over the weekend so we searched for 4 – 5 star hotels with parking, good public transport access and "pets welcome" options because we wanted Sky to come with us. In the end we chose Lindner Gallery Central hotel and given the fact that I hadn't done my homework at all (I just picked it up based on the guest rates), we ended up being very lucky. You can read my full hotel review here. Whatever option you chose, just make sure it is close to public transport station – this turned out to be very helpful for us.
Getting around
The best and cheapest way to explore Bratislava is on foot. All the main attractions are concentrated in and around the old town, and you can do it easily within one day. Nevertheless, Bratislava is very well covered by trams, buses and trolleybus lines and the public transport is really user friendly. Just grab a map or download their apps, buy a ticket and you are on the go. You can read more about it here. To reach more distant places like TV tower, Bratislava ZOO or Devin castle, you will need a car, or you can always grab a taxi. By the way, if you are coming by plane, you can take the bus number 61 which will get you directly from the terminal to the city center. Unfortunately Uber is not available in Bratislava.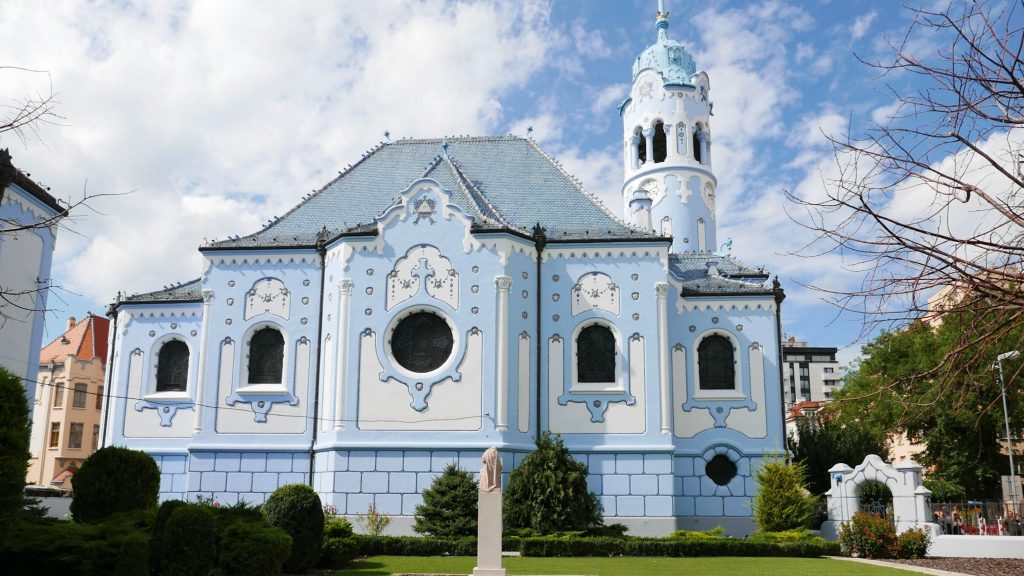 What to see in Bratislava
If you are not museum and gallery enthusiast (by the way, Bratislava is full of them), 2 days should be enough to easily conquer all instafamous places. Unless you want to spend some time hiking around and across the "lungs of Bratislava" – Koliba hill, or take a stroll along Danube from the other side to catch different views of the city. Then you might consider stretching your visit to an extra day. You can check 5 things to see in Bratislava in this post and you can check my Bratislava photo gallery in my Facebook album.
Is Bratislava dog friendly?
Yes it is. Limitations apply, of course. I was pleasantly surprised that Sky was allowed to enter shopping malls, public transport (she enjoyed the tram ride very much), even most of the restaurants. What was a bit disappointing: dogs are not allowed in Bratislava Castle, Kamzik TV tower and Devin Castle. I should have checked this before, I know (spank, spank).
A few basic costs in Bratislava:
15 minute public transport ride: 0,70 € (small dogs ride for free <3)
7 days public transport ticket: 11,40 €
Beer: usually not more than 2 € (yep, quite cheap)
Cappuccino: from 1,20 € to 3 € in top locations
10 day vignette: 10 €
Museum and gallery fees: 4-5 €
UFO platform: 7 €
Yes, they do have Starbucks, Subway and McDonalds
So this is it, now all you have to do is take a few days off, book a hotel (click here to get 15€ off your next booking) and you are ready to go! Got any questions? Scroll down and send me a comment 😉