When it comes to New Year's resolutions, most of people aim to lose weight, quit smoking, do more exercise … or something else, mostly health-related. Well, I have been a good girl for years now and I am well aware that healthy lifestyle is a journey, not just something you promise to yourself (and usually fail) every year 😉 Instead of making resolutions, I decided to come up with a bucket list of 7 destinations I want to visit and 7 activities I want to do in the next 7 years. As I mentioned in my post about my travel favorites, my goal is not to visit all countries in the world, but it is pretty damn close. And since I am not getting any younger, I need to set my priorities straight – after all, I am limited with resources and time; I have a real job and someone has to pay for my trips. My bucket list will also help me stay motivated, disciplined and focused on my travel goals in the future. And, 7 is a lucky number, right? 😉 So, here it goes: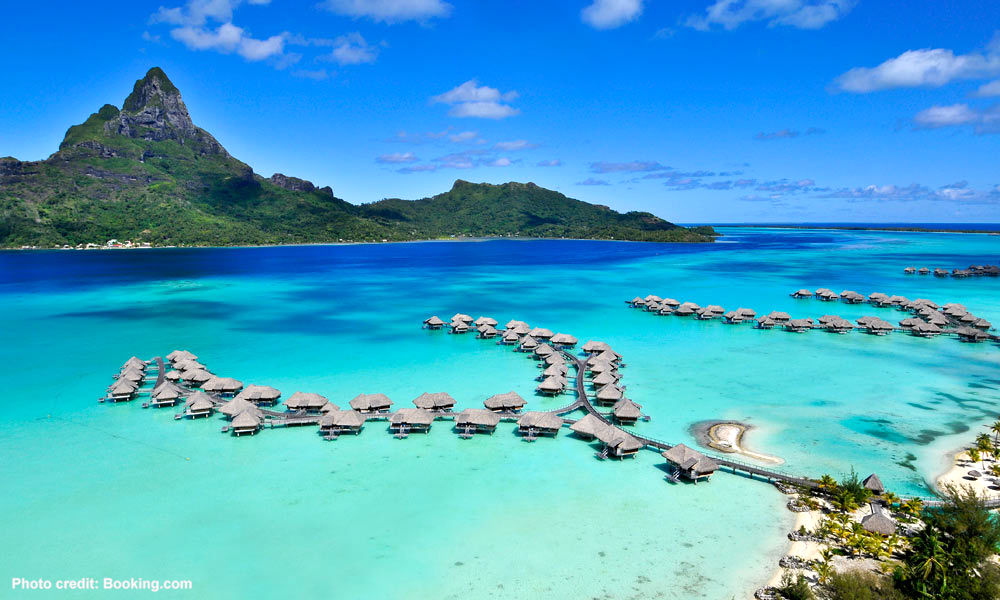 1. BORA BORA – a group of islands in Tahiti with breathtaking beaches, nature and resorts. Just take a look at the photo above and say nothing else.
What has been keeping me away so far: Well, first of all, it is pretty damn far – it would take me a few days just to travel there and back from Slovenia. Secondly, if I am to travel a few days, I need to spend at least a week there, if not 10 days. I mean, seriously, what would I do there for 10 days? And last but not the least; if I want to enjoy one of the resorts in Bora Bora, I need a sponsor or two. Any collaboration requests, por favor?
2. PHILIPPINES – The country with thousands of islands in the Pacific Ocean. I can't even begin to describe why… beaches, caves, lakes, whales, mountains… seems like Philippines have it all.
What has been keeping me away so far: Honestly, I don't know which island to pick – everyone talks about Palawan and Boracay, I was also checking out Cebu and Bohol, and on the other hand I would like to go somewhere "virgin", with not too many tourists. Got any ideas?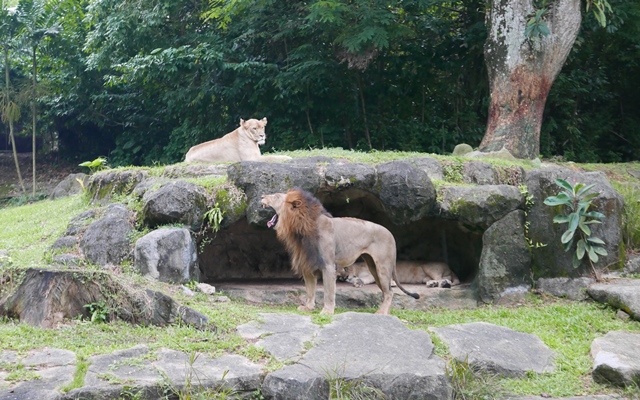 3. TANZANIA OR SOUTH AFRICA – African beauties, known especially for their diverse wildlife. I am crazy about lions and I want to see them in their nature habitat (not only in zoo, like the one above from Singapore).
What has been keeping me away so far: The reason is somehow similar to previous one – I can't imagine going to safari for more than 5 days, and to travel that far I would need to combine my visit with something else. People usually visit Tanzania together with Zanzibar, but the island somehow doesn't seem like my cup of tea. Well, I guess I will need to make a compromise… or visit South Africa instead?
4. AUSTRALIA – I believe the land down under, doesn't need any introduction. Australia is full of natural wonders, gorgeous beaches and sharks, which I am obsessed with. Ok, New Zealand would do fine as well.
What has been keeping me away so far: It is very far and 14 days (which is the most I can afford in my current job position) is not nearly enough to see it all. So I guess I need to either wait for my retirement or a miracle. I prefer the latter.
5. COLOMBIA – You watched Narcos, right? So, Medellin, Colombian landscape and Carribean coastline.
What has been keeping me away so far: My boyfriend is affraid to go there, so I need to convince him it is perfectly safe. Keep your fingers crossed 😉 By the way, the same goes for Panama!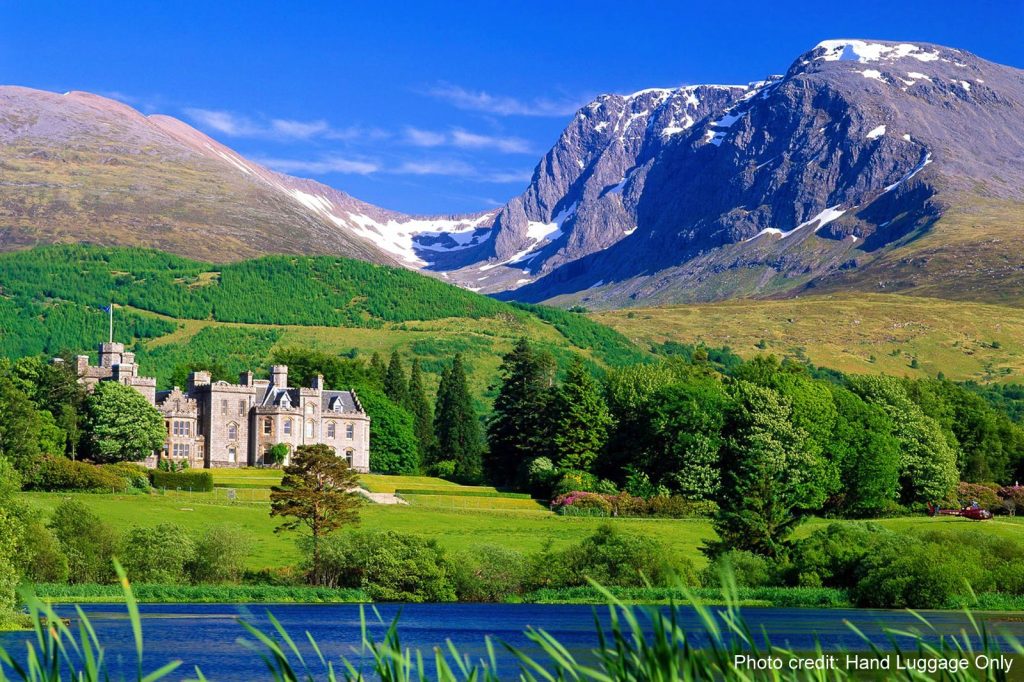 6. SCOTLAND – Northern part of the UK with the language no one understands. Or Ireland as an alternative. Why Scotland? Nature and castles. Getting drunk with locals is also not a bad idea.
What has been keeping me away so far: I've got only one word for you here and it is weather.
7. BRAZIL – The land of football, rain forest, carnivals and million miles of beaches. I want to see Rio, the gorgeous beaches of Fernando de Noronha and everything in between.  
What has been keeping me away so far: I am kind of saving myself for Brazil until I am ready for it. Which means to have enough time for planning and traveling. Because Brazil is fucking huge.
And when speaking of my bucket list of activities, I will just list them and not bother you with "why and why not" details: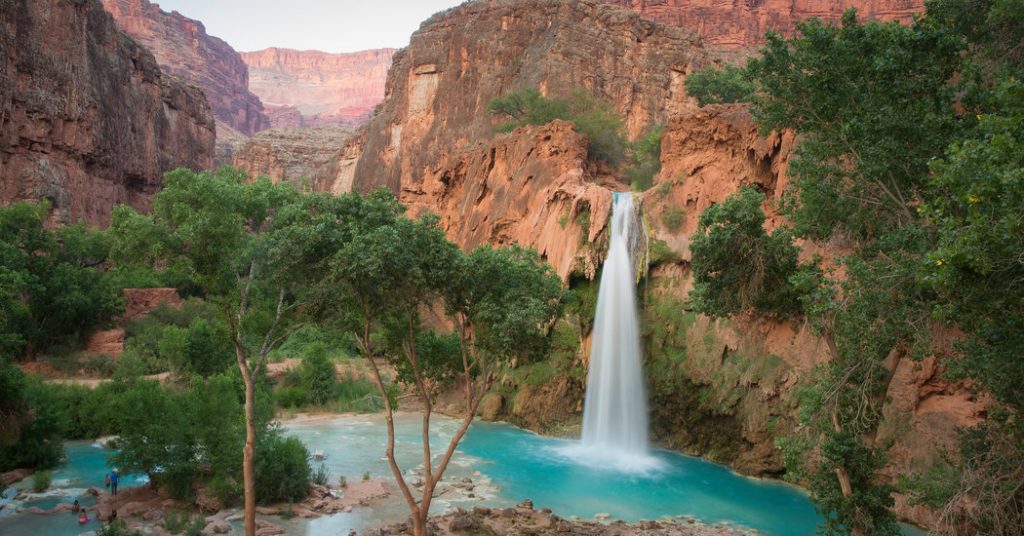 Swimming with sharks in Belize or Cayman islands
Hiking the trail to Havasu falls (photo above from NY Times)
Swimming with pigs in Bahamas
Swimming with whale sharks (lots of places to do that)
Cuddling Komodo dragons
Smelling lavender fields in Provence
See the Great wall of China and Machu Picchu (I cheated here, I know, but it is my blog and I make the rules 😉 )
Well, I think these 7 + 8 will have to do for the next 7 years, especially since I want to visit some of the countries I've been to at least once more. Santa, if you are reading this, you know that Maldives, Seychelles and New York are always a good idea, right? 😉
What is on your bucket list? Got some tips for me about my travel goals? Should I skip anything and switch for something else instead? Scroll down and drop me a line in comments.