Before you start planning your trip to New York you need to know how many days you can afford, what are your sightseeing priorities and how much money you are willing to spend. For most of people 5 days in New York are just about enough to feel the city – after that you either become a New York addict like me and want to return as soon as possible, or you check it from your bucket list and move on. Also, if you only have a weekend or 3 days to spend – New York is ALWAYS a good idea. Skip a thing or two from my suggested itinerary, spend a few hours less in Macy's and you will be ok 😉
NEW YORK FOR COUPLES
If you want to surprise your significant other for her or his birthday, or maybe even plan a romantic proposal, NYC is definitely the right choiceto do that. This is a suggested itinerary for 5 days in New York, so not everything may be your cup of tea. I have gathered the most interesting sights by their location, and if you want to change something, try to do it within one neighborhood not to waste too much time with transport.
DAY ONE – For the first day I suggest you go to Battery park and take the ferry to see the famous Statue of Liberty and Ellis island (the ferry ride costs 18.50 $ per person + 3 $ to access the crown, tickets must be purchased in advance). Go there early to avoid the crowds, otherwise prepare to wait in long lines. While the Statue of Liberty is very photogenic from all angles, Ellis island gives you a vivid insight of the immigrant experience in the Great Hall building, which represented the "door to the new world" between 1892 and 1954 for over 12 million immigrants from all over the world. Not far from Battery Park you will find 9/11 Memorial – a park with 2 large fountains commemorating the victims of the attacks along with an extensive museum. The famous WTC twins which were crushed during the terrorist attack have been replaced with a new skyscraper called One World Trade Center – with 541 meters it has become the tallest building in the USA. Of course, you don't want to miss the iconic charging bull, the symbol of Wall Street and NY Stock Exchange. It's just a building, but most tourists want to see where all those bankers destroyed the economy. Across the street you will find the impressive Federal Hall with a giant statue of George Washington, first American president. Another building worth seeing is Trinity Church – one of the oldest churches in America, built in gothic style. Shopaholics will be happy to hear that a huge department store Century 21, known for good deals of designer clothes, shoes and accessories, is also in the neighborhood. I wouldn't plan anything else for this day – trust me, it is a lot of walking and it is a high chance you will end up holding bunch of shopping bags in your hands.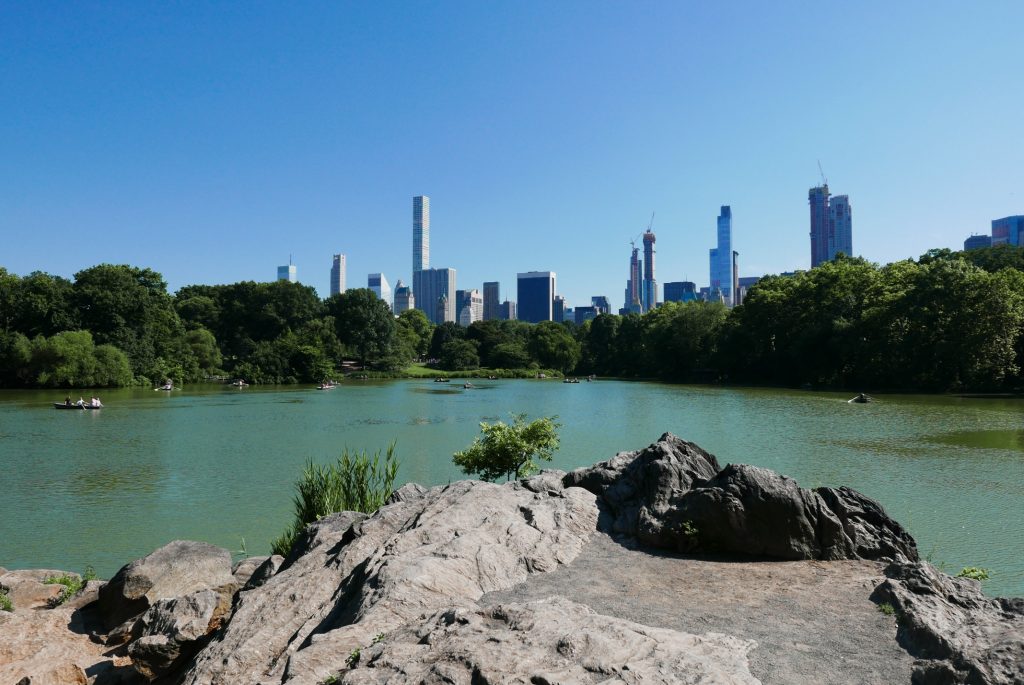 DAY TWO – Head towards Central park, one of the most beautiful city parks in the world. The park is huge and if you want to enjoy everything that it offers, you can easily spend the whole day in it. Central park comprises 843 acres of meadows, lakes, walkways, playgrounds, and even a small zoo. There is also the famous Strawberry Fields, a memorial to legendary John Lennon, who was killed just across the street from Central park. Grab a picnic basket or some street food before entering the park, sit on the grass and do what New Yorkers do on weekends – enjoy the tranquility of the park and breathe in the fresh air in the middle of the concrete jungle. Keep in mind that most of the famous New York museums are located on the edges of Central park. I am not much of a museum type of person (I walked trough MoMA in less than one hour), and even if you are not either, I still suggest you to see the 3 most important ones at least from the outside: The Met is one of the biggest museums in the world with a wide array of art, historical artifacts, photographs, and other exhibits (entrance fee 25 $); the cylindrical Guggenheim museum is home to a renowned collection of impressionist, post-impressionist, early modern, and contemporary art (entrance fee 22 $); and MoMA with lots of modern art and some vivid impressionist art (entrance fee: 25 $).
DAY THREE – Time to see Manhattan from above. Visit the iconic Empire State Building, one of my favorite buildings in the world. With 102 stories it used to be the highest in the world until 1972. Its art deco rooftop can be seen from almost everywhere so it can also serve you as your orientation – Empire State Building is located in the corner of 34th street and 5th avenue. The view from the top is indeed breathtaking and only this was you can get a real feel for how densely populated New York is. (price 38 $). At this point it is worth to mention that you can also buy City Pass, which covers 6 main attractions and costs 126 $ per adult. If you want to see them all, it is well worth it. Shopaholics will find the true value of 34th street in one of the world's largest department stores – famous Macy's. With 9 stories and everydays' special deals you will probably spend a few hours there, so again try not to plan too much of sightseeing for this day. Not to mention that fabulous Victoria's Secret store is just across the street. Buy yourself a coffee and some magazines, sit in the park nearby and have some patience for your lady. She will be back, sooner or later.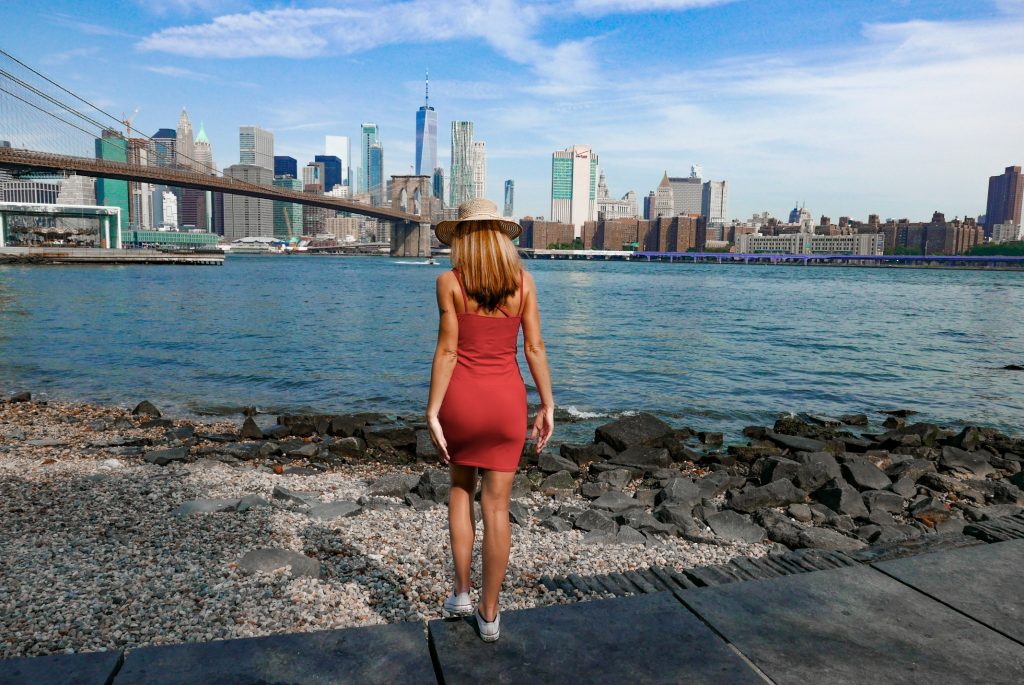 DAY FOUR – If you are planning to propose, this is the day. Walk across the beautiful Brooklyn Bridge and enjoy the wonderful sights of the city. Every time I walk across the Brooklyn Bridge, I am always amazed by its impressive structure. When you get to the other side, turn left towards the Manhattan Bridge – it is far less crowded and it offers spectacular panoramic views of NYC skyline. Walk all the way to the riverside and right below the Manhattan bridge you will find Pebble Beach, a cute and quiet place with fantastic views of the city. And here, my dear friends, is a perfect opportunity to fall on your knees. Even if you have other plans, take a moment to relax here because you need to walk back to Manhattan, and your feet is probably killing you by now. You can close the day in one of the neighborhoods with fantastic food, like Little Italy or SoHo.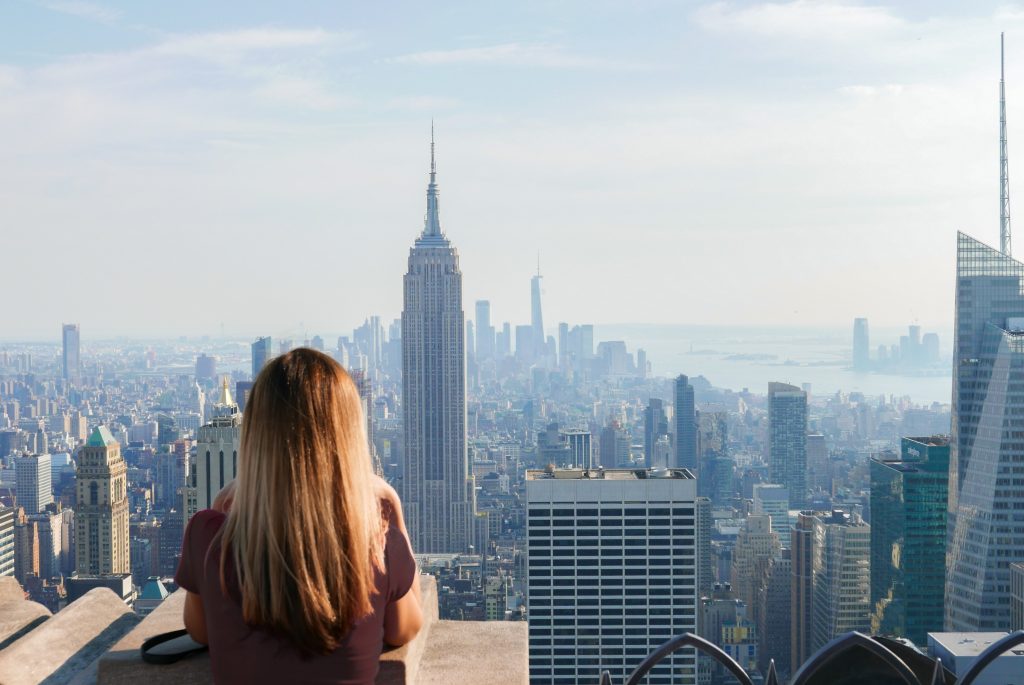 DAY FIVE – Don't plan too much for day 5 and just go with the flow. Shopaholics will probably want to catch some last-minute deals, other might want to see a museum or take a boat ride on Hudson river. I would also suggest you to see the Rockefeller Center to see where they film The Today Show and take the elevator to the Top of the Rock observation deck for another bird's-eye view of the city. In my opinion this option is even better for seeing Manhattan from above, because you can catch a very nice view of Central park and you get to photograph Empire State Building as well.
NEW YORK CITY WITH KIDS
New York is fun for all generations and if your kids are old enough to walk a lot, go for it. Children below 12 years often have free admissions, and most of the attractions mentioned above are also suitable for them. If you are visiting New York with kids, you definitely need to take them to the American Museum of Natural History. (also famous for the Night at the Museum movies). You will need a couple of hours to see all the exhibits on nature, human history, and marine life. Also, don't miss the section on space at the Hayden Planetarium (price: 23 $ adults and 13 $ children). The other interesting place to visit with kids, which is also included in CityPass, is Interpid Sea, Air and Space museum located on the real aircraft carrier Intrepid.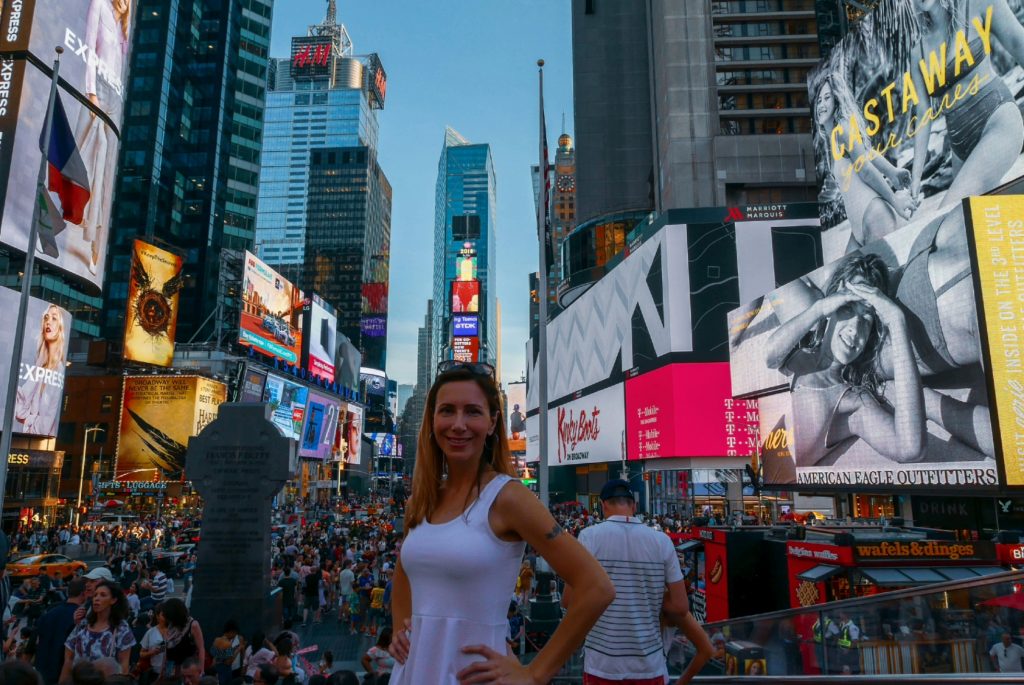 BRODWAY AND NEW YORK BY NIGHT
New York never sleeps and the city has a special charm at night. Even if you are tired of playing tourist all day, don't miss the night pulse of the Times Square. Sit on the famous stairs and blend in with other tourists, making selfies and watching other tourists. If you want to see a Broadway show, you can find the discounted theater tickets at the TKTS booths (located in 47th street, South Street Seaport and downtown Brooklyn) for shows that day. But be prepared for long waiting lines. If you are a party animal Manhattan is the place for you. It is crowded with bars and night clubs (some of them need reservations), but be prepared to stretch your wallet. I am sorry I don't have any tips for night owls, because every time I visit New York, I pass out from walking and shopping right after dinner (if I even get that far). I call it being pleasantly tired. And I love to sleep a lot, so I can enjoy the next day in New York even more <3
How do you like my 5 days in New York itinerary? What would you leave out or add to? Scroll down for comments!