Most of people come to New York City by plane and then wonder how to get to Manhattan from JFK, whether to rent a car, buy a Metro card or hire a Taxi. You have several options of transport; however, it is also good to know how to get around Manhattan later on. In this post you will find out that driving a car in Manhattan is not such a good idea, that calling a taxi is not that sexy as you might expect from the movies and that using metro can be both fun and a nightmare if you don't read the city map carefully.
Getting from JFK to Manhattan
The cheapest option to get from JFK to Manhattan is by Subway (Metro). Unfortunately, it is also the longest one and can cause a headache or two if you don't plan your trip carefully. First of all, you need to take AirTrain from JFK to Jamaica station – for this you need to buy a special card which costs 5$. From there on you take a Subway to Manhattan (you can either buy one-way ticket for 3$ or weekly MetroCard for 32$ in one of the machines) but before you do that, find your hotel on the map so that you know when to get off or transfer. The whole metro ride from JFK to Manhattan can take from one hour to hour and a half, depending on where your hotel is located. If you want a hassle-free option and you are not on a budget, take a Taxi which will cost you around 52$ (the so-called fixed rate doesn't include tips and extras for rush hours). Uber is also a good and slightly cheaper option, especially if your hotel is located in the lower Manhattan.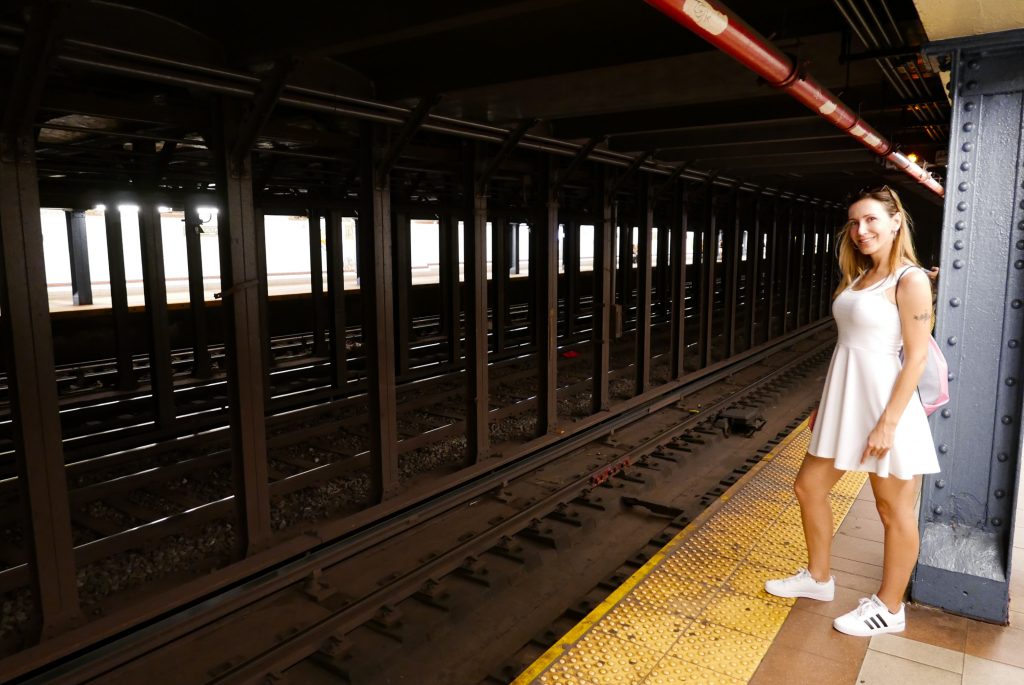 Using Subway in Manhattan
Trust me, even if you have never taken a bus or subway in your life, you will want to (or need to) use Subway in NYC. First of all, taking Subway is the cheapest way to get around Manhattan and second, busy streets of New York can cause massive traffic jams. As I mentioned above, the smartest thing to do is buy a MetroCard (especially if you are in the city for at least 5 days) which allows you limitless rides to all lines (also to Brooklyn or Queens) for 7 consecutive days. At first, the Subway map will seem like a huge maze, but you will be able to handle it in a day or two. What you need to know is which entrance you need for the direction that you are headed: it usually says "uptown" or "downtown". If you are not sure, check the map what is the final destination. The other thing worth paying attention to is express vs. regular subway train: don't use the express train unless you are sure that it is going to stop off where you want it to. While the regular train stops at all stops on the map, the express one will skip around half of them.
New York Taxi
Opposite of the impression you might have gotten from Hollywood movies, hiring a so-called Yellow Cab is not always a walk in the park. Besides from getting stuck in traffic jams (sometimes, walking is even faster!) New York taxis can be quite expensive (don't forget you need to tip the driver every time at least 10 – 15%). Plus, it can be hard to get a taxi in rush hours – if you see a cab with no light on, it means that is full and it won't stop even if you throw a bag of money at it.
Driving a car in Manhattan
If you are thinking of renting a car in Manhattan, don't. Except for the obvious reasons (imagine driving a slalom around all those crazy tourists who absolutely need to take selfies in the middle of the street), parking in New York City is very expensive. Not to mention the cost of crossing bridges which you can't really avoid. If you do come to New York city by car, the smart thing to do is to park somewhere in Brooklyn or New Jersey and get to Manhattan by using Subway.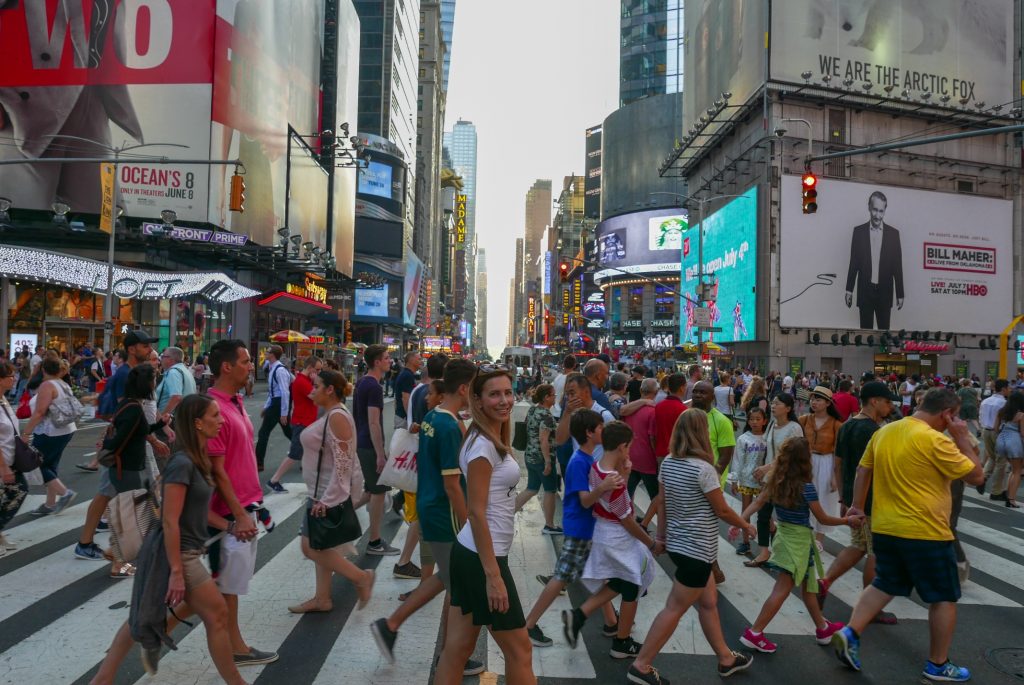 Walking around Manhattan
Regardless if you take Subway, Taxi, Uber or your own car, you will walk in Manhattan A LOT. So, a very good advice here would be: don't walk everywhere. Although you are fit as a fiddle and think that walking is a good idea, know that Manhattan's streets and sights that seem "just around the corner" – can be deceptive, so in the end your feet will kill you if you don't kill them first. Not to mention how many miles a woman can collect just simply passing through Macy's 😉
I hope you got the picture of the traffic and transport situation in Manhattan, so you can plan your visit to New York carefully. I also hope I didn't scare you – it is not that painful as it sounds. After all, what is the worst that can happen? A few blisters in your feet or getting on the train in the wrong direction… at least you will have some fun stories to tell to your friends 😉