Despite the fact that this lovely Caribbean island is relatively small and is mostly known for its gorgeous beaches, Antigua offers much more – thanks to its history and diversity of the area. Even if you are visiting the island for only a week, I suggest you take one of the trips, offered by local agencies, or – even better – hire a car and explore the island by yourself. Besides the beaches, I can suggest you these 5 things to see in Antigua: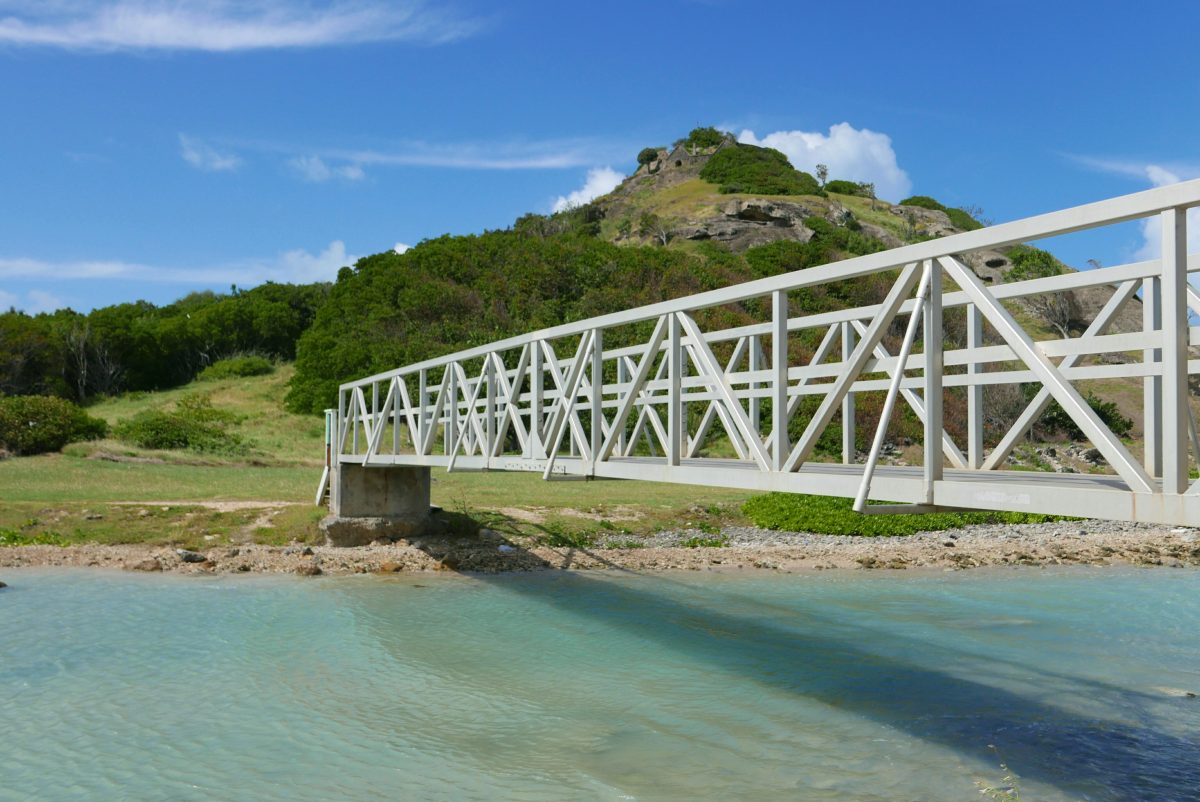 This small fort is located on the top of the hill, rising above the beautiful Deep bay. You can only access it on foot and it will take you about 20 minutes of average walk in flip flops to reach the top. For an easier hike rather wear some sneakers, as it does get slippery from time to time. On the top of you will be rewarded with jaw-dropping views: from white sandy Deep bay beach and 50 shades of blue Caribbean sea, across lush valleys and hills, all the way to the capital St John's which you will recognize by large cruise ships, anchored in the marina. Don't forget a bottle of water!
The most typical picture postcard from Antigua is taken from Shirley Heights, overlooking the English Harbour – a beautiful bay full of white boats and yachts, surrounded with small bays and sandy beaches. For this view you'll need to drive to the Shirley Heights National park (8$ per person entrance fee), which is well worth visiting. The park itself is actually a plateau with an old fort which also offers some great south-coast views, ending with Shirley Heights Lookout on the west side. Just before the lookout you will find a small property where you can see a 15-minute movie about Antigua's history (they play it in a complete dark and in a very chilled space, which is quite refreshing) – the movie is included in the fee, and so is the entrance to a smaller park called Nelson's Dockyard, which lies in the bay below.
Stingray City is a property which offers boat trips to the ocean, where you can swim with stingrays. It is quite popular tourist activity so I recommend you to book it in advance (they only do 3 trips per day) and ask if they are expecting any crowds (cruise ships can bring masses of people, which is really a pain in the ass). The trip costs 50$ per person and it includes a welcome drink, short educative introduction and snorkeling mask. Try not to bring too much stuff with you as you will have to leave it in the car (take only a camera and perhaps a towel). The boat ride takes about 10 minutes, and it stops in the middle of the ocean, above a small turquoise surface where stingrays hang out. You will be escorted by the trained guides who catch them and offer you opportunities to take pictures. It is quite nice, but not as adrenaline as you might think from the tourist reviews 😉
Thousands of years of angry ocean hitting the rocky coast of eastern Antigua have made this natural bridge an exciting sightseeing spot. Devil's Bridge is located near Indian Town Point, east of Willikies. The area around the arch features several naturally made  blowholes  which shoot up water with the help of the waves from Atlantic Ocean. The bridge itself doesn't have any real function, but it does offer quite an adrenalin walk, with high chances of getting you wet.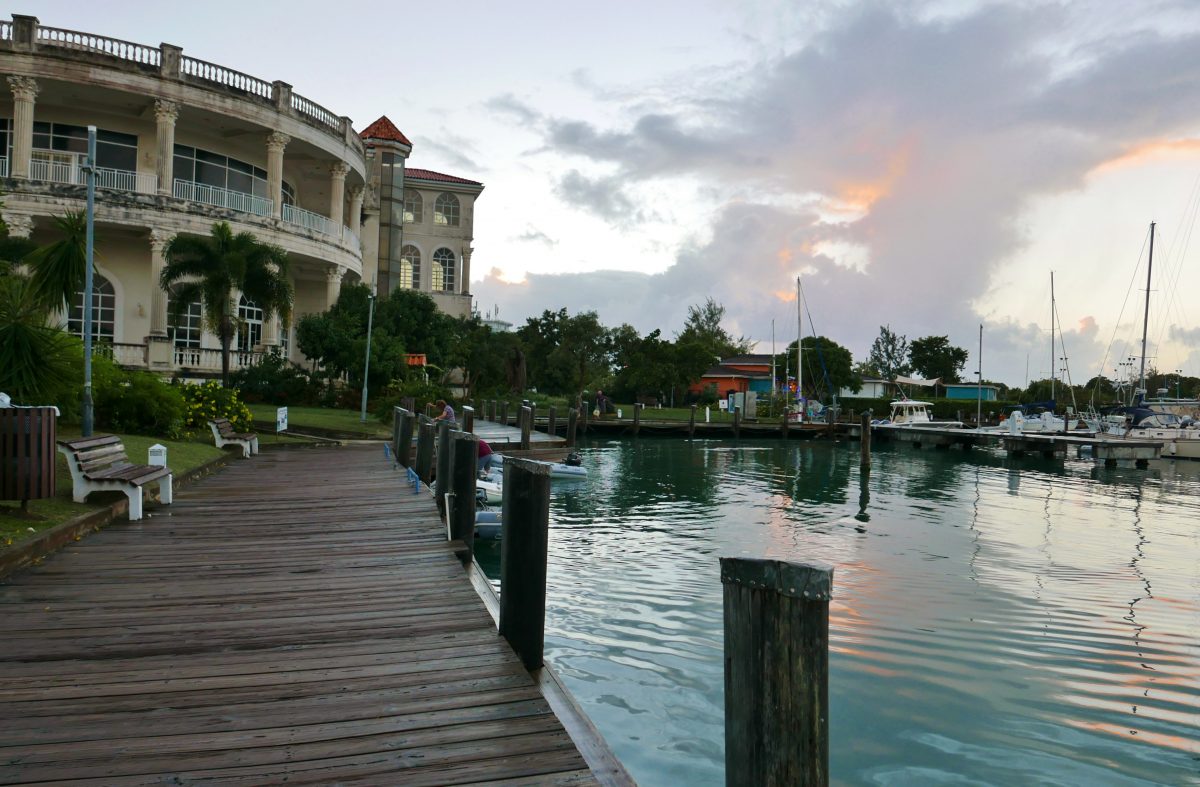 Jolly Harbour is a very popular place because of it's long white sandy beach and the biggest all-inclusive resort in Antigua. Jolly Harbour marina offers some very fine places for dining, shopping and watching sunsets. If you are craving for some fresh groceries, you will be happy to hear that marina includes a quite large supermarket (I believe it is the only one in the island), called Epicurean Fine Foods & Pharmacy, which offers a variety of junk and healthy foods, dairy products, as well as some basic medicines and cosmetics. Very handy if you are visiting Antigua on a budget!
Click here for more information about my Antigua experience, check my Facebook photo album and some tips, about what you shouldn't do in there 😉