I have visited Geneva for the third year in a row due to Vitafoods food supplements and ingredients trade show where our company regularly exhibits. The accommodations in Geneva are expensive as hell so we usually stayed in France, which is actually just a few miles away across the border. This year we decided it was about time we saw Geneva lake so I booked Tor Hotel Geneve, which was kind of reasonably priced and very well rated.
Location
Tor Hotel Geneve is located in the very heart of the city, just 5 minutes' walk away from Cornavin railway station and Geneva lake is just around the corner. Since all the streets in the near vicinity look alike the easiest way to find it from a distance is to spot the English Church of the Holy Trinity which is located literally across the street from the hotel.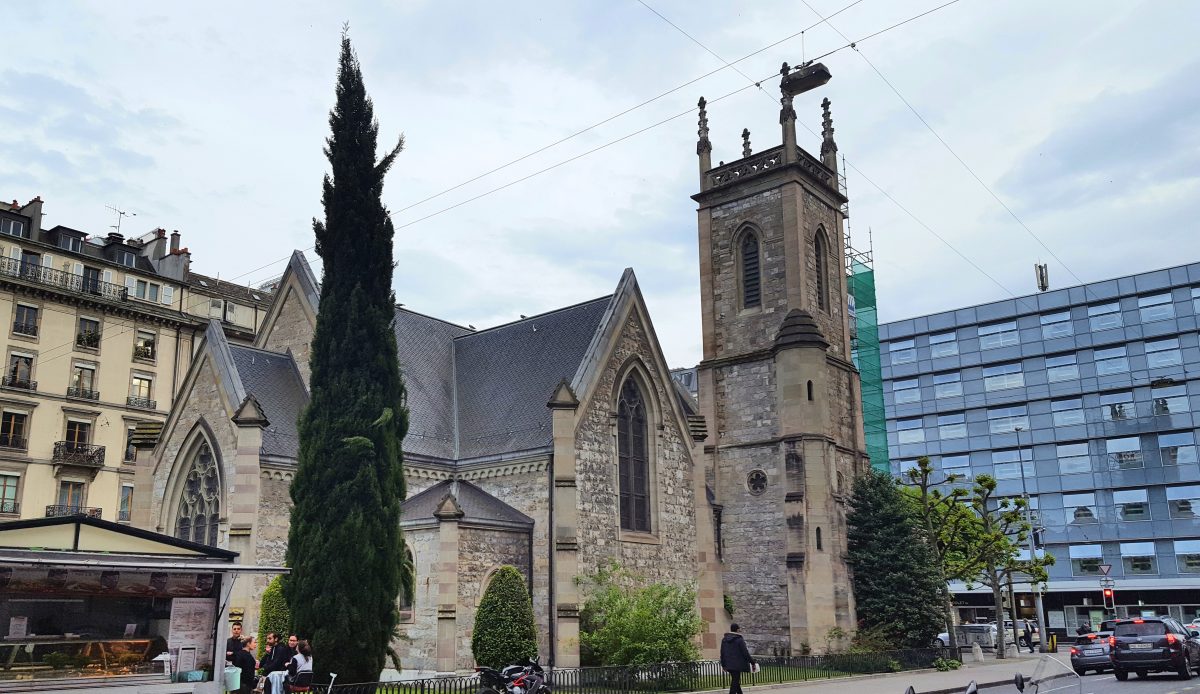 As a hotel guest you are entitled to receive a complimentary Geneva Transport Card, which allows you to use the whole public transportation system of Geneva for free. The card includes buses, trams, trains and yellow taxi-boats. This is actually the only thing I like about Geneva.
Rooms
Tor Hotel Geneve is situated in an old building, and the whole interior kind of fits in this oldish atmosphere. Rooms are quite spacious – I stayed in a double room with a nice view facing the church. I was never bothered by the noise from street or the church bell (I am not sure if it ever rings), however my room was opposite of the kitchen so I was woken up every morning by a strong smell of coffee. Unfortunately the coffee doesn't cook itself so I had to cover my ears with a pillow in order to avoid the noise from the kitchen. If I wasn't so tired, I would have definitely asked to be transferred to another room but the pillow somehow provided a good solution to get me back to sleep. Speaking of sleeping, the bed was very good and pillows were the softest ever. Honestly, this was the first time I actually considered stealing one.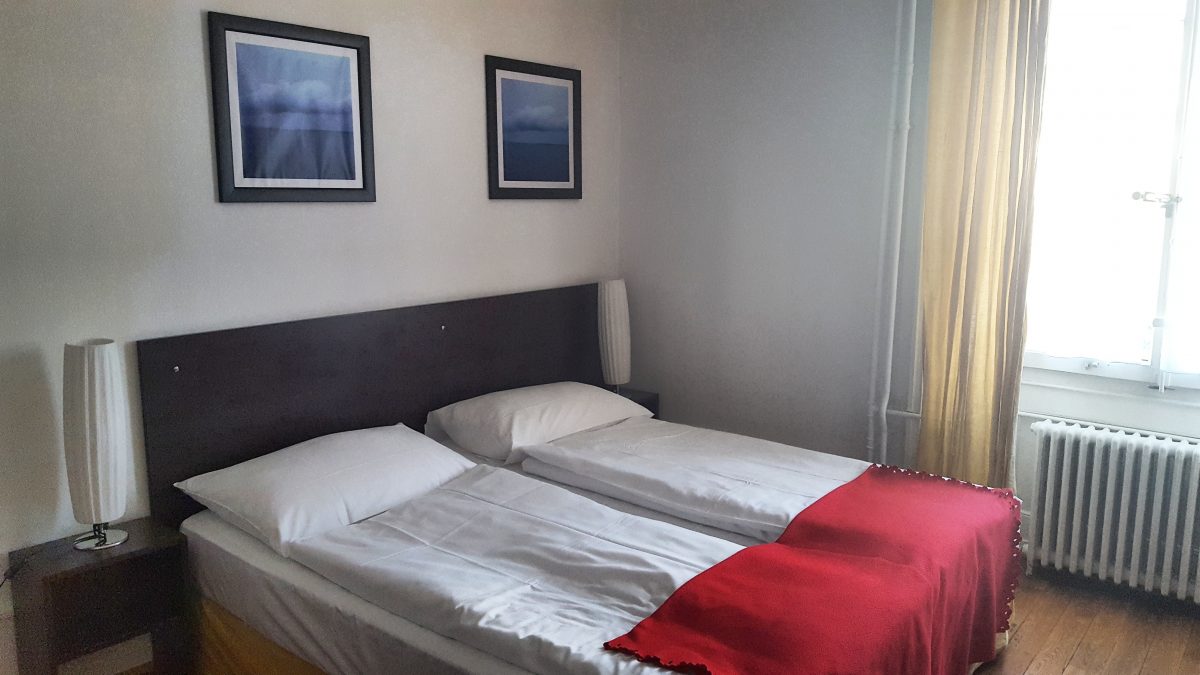 Bathroom was very basic, but again just what you need for a short stay. TV was working perfect and I got to watch Real Madrid entering the finals of Champions League against Atletico. That was probably one of the reasons I didn't complain about the noise from the kitchen in the morning 😉 Wi-fi was on the contrary not working very well – it completely failed one night but they somehow fixed it next day. Not sure if that was accidentally or comes as a common practice…
Reception and staff
Reception is located on the 3rd floor, which is kind of unusual and inconvenient, especially since you don't know that in the beginning. I mean is it really so hard to put a sign "reception in the 3rd floor" to avoid the confusion?
Staff at the reception is kind and speaks rather good English (I have to say that since Geneva lies in the French speaking part of Switzerland… and you know how French people are with foreign languages 😛 ). The space is comfy with red sofas and almost makes you feel like you are in someone's living room.
What is also kind of strange is the fact that they serve breakfast in your room. You just tell the receptionist what you'd like to have at the check in and when you'd like it. But having breakfast served in your room is actually very convenient since you don't have to get dressed and put your face on until you are completely ready. The choice is very basic (boiled egg (one!), banana, yogurt, 2 toasts, croissant, marmalade and a small slice of cheese, accompanied with coffee/tea and an orange juice). If you order everything you will be fine.
Anda's rate: 7 of 10
Bottom line: If you consider the cost of accommodation in Geneva, especially in peak periods, Tor Hotel Geneve is a very reasonable pick. You can reach Palexpo (the exhibition venue at the Airport) with the bus in about 20 minutes – for free. However, for this price (we paid over 200€ per night!) I could get an all inclusive room in a 4 star hotel with sea view in almost any of Caribbean destinations. But this is Switzerland and for some strange reason people are still paying the big bucks to stay there.