Are you planning a trip to Utah and wonder if Salt Lake City is worth a stop? Which are the top things to do and how many days do you need to see Utah's capital? I know that having spent 2 days in Salt Lake City doesn't make me an expert. However, if you are in a rush, if you don't have time to do a proper research and if you are more outdoor type of a person, you came to the right place. In this post I'm going to share with you the top 5 things to do in Salt Lake City in my experience and add a few tips for easier planning.
First things first, Salt Lake City is a charming capital – not too small and not too big – so you can easily see it in a day or two. We visited SLC in October, on our road trip from Yellowstone National park to Las Vegas. The city was a pleasant surprise, especially because we didn't know what to expect from it. We stayed in one of the outskirts chain hotels, next to Walmart, so we could stock up on the groceries for the next couple of days. It was around 15-20 minutes' drive to the city center, and since we had a hired car, that was not an issue at all. The Ramada motel was definitely worth the money compared to expensive downtown hotels.
With that being said, I have to add 2 important facts before we jump to top things to do. First, being the capital of Mormonism, Salt Lake City is heavily affected by religion. Which means alcohol is limited to selected bars and restaurants – you won't find it in groceries. Second, due to the mountainous topography, which can cause pollutants to build up near the surface (especially during inversions), combined with the emissions from a large number of vehicles, Salt Lake City has a big problem with pollution. Looking from this perspective, spending 2 days in Salt Lake City sounds just about enough, right?
Finally, here are the 5 top things to do in Salt Lake City which you can easily squeeze in 48-hours itinerary:

1 – Temple Square
No matter what your religious beliefs might be, a visit to Temple Square, the global headquarters of the Mormon faith, is something you simply cannot miss. Be that as a figure of speech, because it is so damn beautiful, or literally because of its central location in Salt Lake City. The Temple Square is also home to the iconic Salt Lake Temple, the Tabernacle and the Joseph Smith Memorial Building. Most of the beautiful buildings in and around the Square are owned by the Church. You can stop by any visitor's center at Temple Square and take a complimentary tour of the grounds, or you can just enjoy it from the outside, like we did. The area has plenty of small parks and places to rest and enjoy the stunning architecture.
2 – Utah State Capitol building
Don't you just love the architecture of Capitol buildings? Same as its more famous "sister" from Washington DC, Utah State Capitol building was built the Corinthian neoclassical revival style. Due to the elevated location on the Capitol Hill and its magnificent white dome, the building can easily be seen from various viewpoints. The Capitol Building houses the offices of the Utah Governor, as well as the Utah State Legislature and is open to public 7 days a week. You can take a free guided tour from 9:00 a.m. to 5:00 p.m. on weekdays.

3 – Ensign Peak
Each time I visit a new capital or metropolis I try to find a spot where I can catch a bird's eye view of the city. The closest spot to see Salt Lake City from above is Ensign Peak, a hill located in the park less than 10 minutes' drive outside the city center. The trailhead starts at the top of a residential area above the Utah capitol building. It takes about 15 minutes' walk to reach the summit along a well-maintained trail. For best views of Salt Lake City hike the Ensign Peak early morning or just before the sunset. My favorite was the late afternoon hike when the sun painted the city and the surrounding mountains in warm reddish colors. The view of the Salt Lake is the best from up there as well.

4 – Antelope Island
The Great Salt Lake (the lake that Utah's capital city was named after) comprises 10 islands and the Antelope Island is the largest among them. It is located about an hour northwest of SLC downtown and you can access the island via seven-mile causeway. Antelope Island is a State Park, so you need to pay an entrance fee of 10 USD per vehicle or 3 USD if you are arriving by bicycle, motorcycle or on foot. The island is a popular recreational area with many things to do – from bicycling, hiking the trails, wildlife spotting as well as sailing, kayaking, swimming and sunbathing. Freshwater showers are available. Fun fact: even though the island was named after antelopes, you have a much higher chance of spotting a buffalo.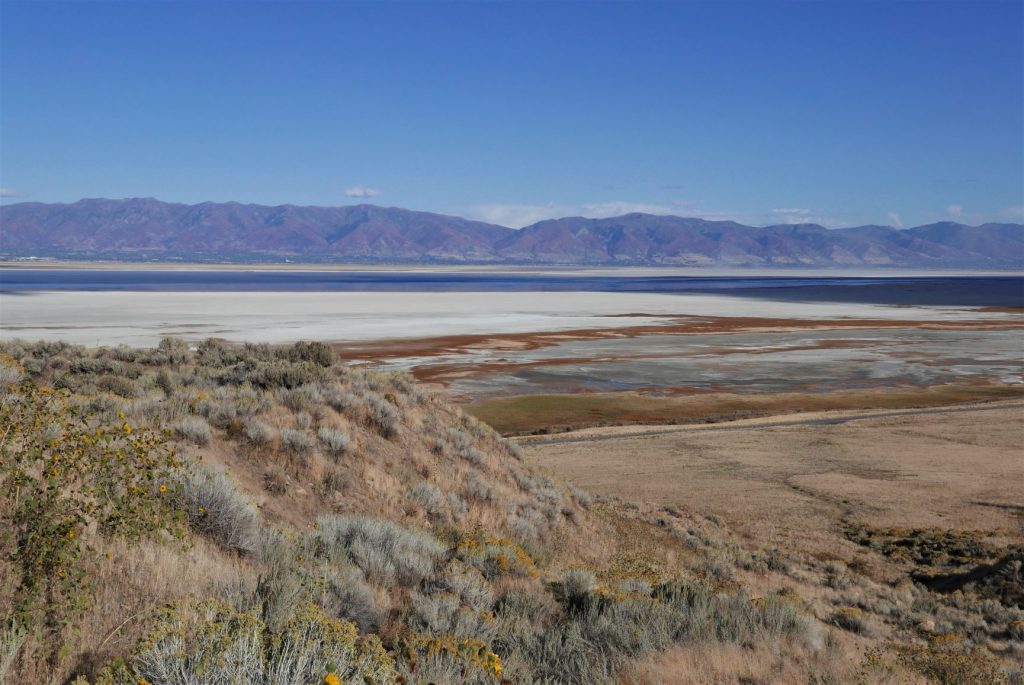 5 – Snowbird and Park City
If you are planning to visit Salt Lake City in winter, you probably know that the SLC greater area hosts some of the best ski resorts in the world. However, there are two resorts worth visiting all year round even if you are not a ski enthusiast. First one is a Snowbird – ski and summer resort in Little Cottonwood canyon with lots of hiking trails and a very attractive Aerial Tram. The Snowbird tram operates outside winter (ski) season and it offers fantastic panoramic views of the canyon in around 10-minutes' ride to Hidden Peak summit. On the other hand, the Park City resort hosts Utah Olympic Park, where you can take a tour around the park which hosted the 2002 Winter Olympic Games.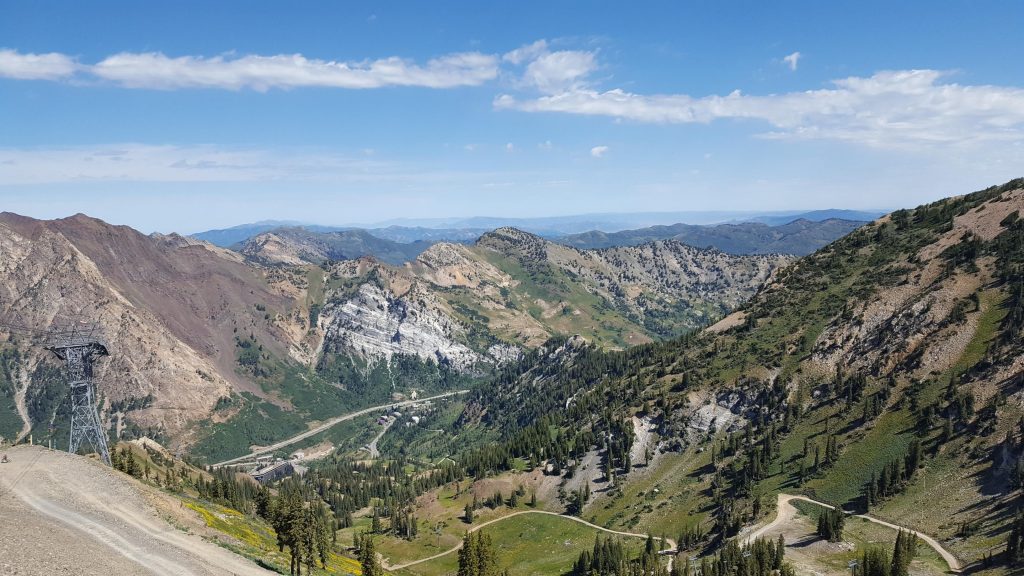 Saving tip: check the Salt Lake Connect Pass which offers 17 attractions at one price.
So, these were our top 5 things to do in Salt Lake City. Of course we did some shopping as well (there is a small outlet with great deals near Park City) and we did see the Utah Jazz Arena because we are both basketball fans. You can check the rest of the photos in my Facebook album. You are also kindly invited to follow me on Instagram where I post daily updates about my life.
What have we missed in Salt Lake City? Any suggestions? Scroll down for comments!