Slovenia's Karst region is known for its culinary delights, especially for its autochthonous red wine Teran and air-dried ham, called Prsut (Pršut). There are many guesthouses spread throughout the region, however the best ones are often booked far in advance during the season, from late May to early September. House Spacapan (originally in Slovene language: Špacapanova hiša) is known for its hospitality and culinary reputation so we chose to stay there during one of our "Slovenia weekend-escapes".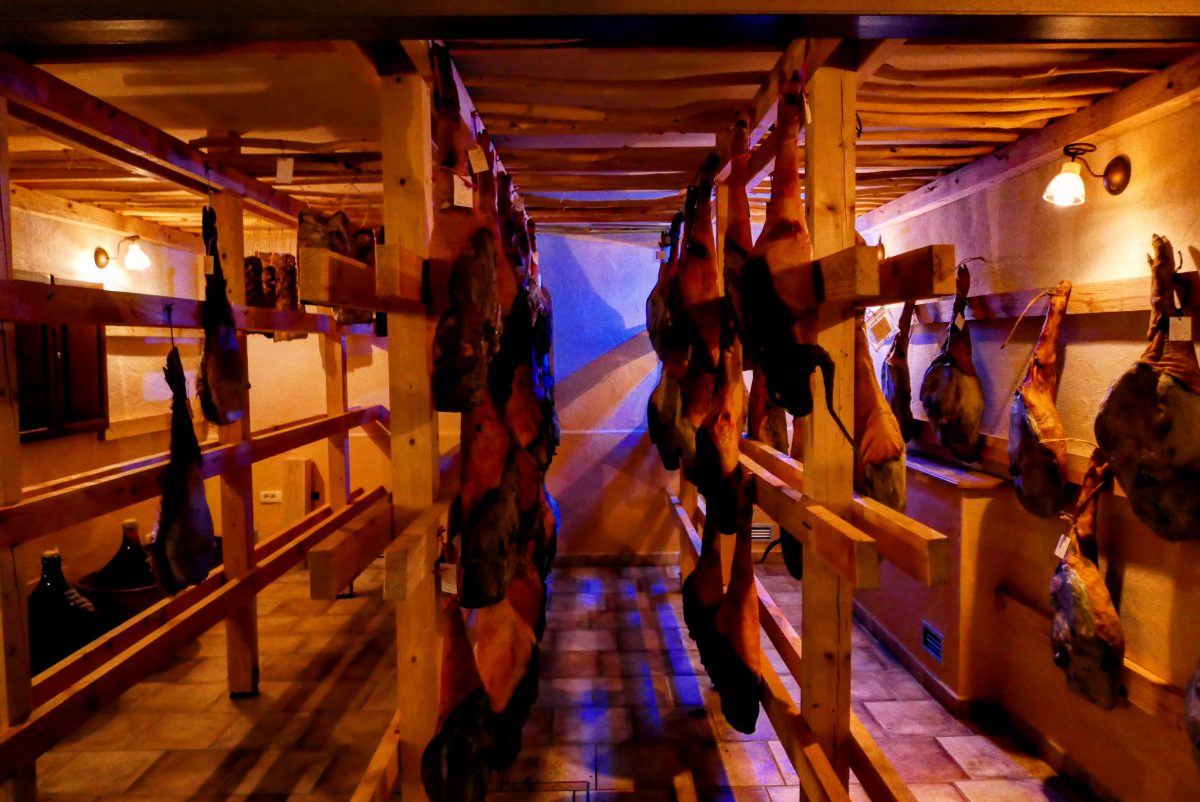 Location
Guest house Spacapan is located in a small Karst town Komen, very close to the beautiful Stanjel castle which is "a must" visit for all architecture and nature lovers. Komen is really small and since Spacapan restaurant lies practically on the main road, you cannot miss it. They have a small parking space in the backyard, but you can also find some parking spots across the street (in case you run into a busy weekend).
Rooms
Spacapan house has only 5 rooms and they are all equipped in comfortable rustic style. The one we stayed in was not particularly spacious, but it was enough for what we needed. The bathroom had a massage shower and that can come handy, especially if you are cruising through the Karst region on a bicycle and need some additional relaxation. Rooms have a small TV and offer complimentary wifi.
Wine cellar
This is something you definitely need to see. Spacapan cellar is a truly unique "underground" experience and its ambient makes you want to spend an evening or two just tasting their wines and local food. They even air-dry their own "pršut" (you can see some fine pieces of meat hanging from the ceiling), and we were told this drying process can take up to 4 years. No wonder it tastes like heaven!
The Spacapan cellar is also a very good place to rent for some special occasions like weddings, birthday parties or some other memorable events.
Restaurant
Breakfast is served in the restaurant in the ground floor which is also pleasantly furnished in rustic style. A handful of "diplomas" on the walls testify to the quality and hospitality of the main chef, Mrs Ada Spacapan, who has also been given a "Golden spoon" – Slovene culinary award. And if the other food is as good as our breakfast was, I can only say that you will be in culinary heaven. We were offered several choices of cheese and salami – all local and natural. Mrs Ada also served her home-made marmelades and everything tasted fantastic… in fact I still drool like a dog when I think of that phenomenal slices of pršut. Also the bread was made fresh that morning, and we were so full of everything that we didn't even want desserts.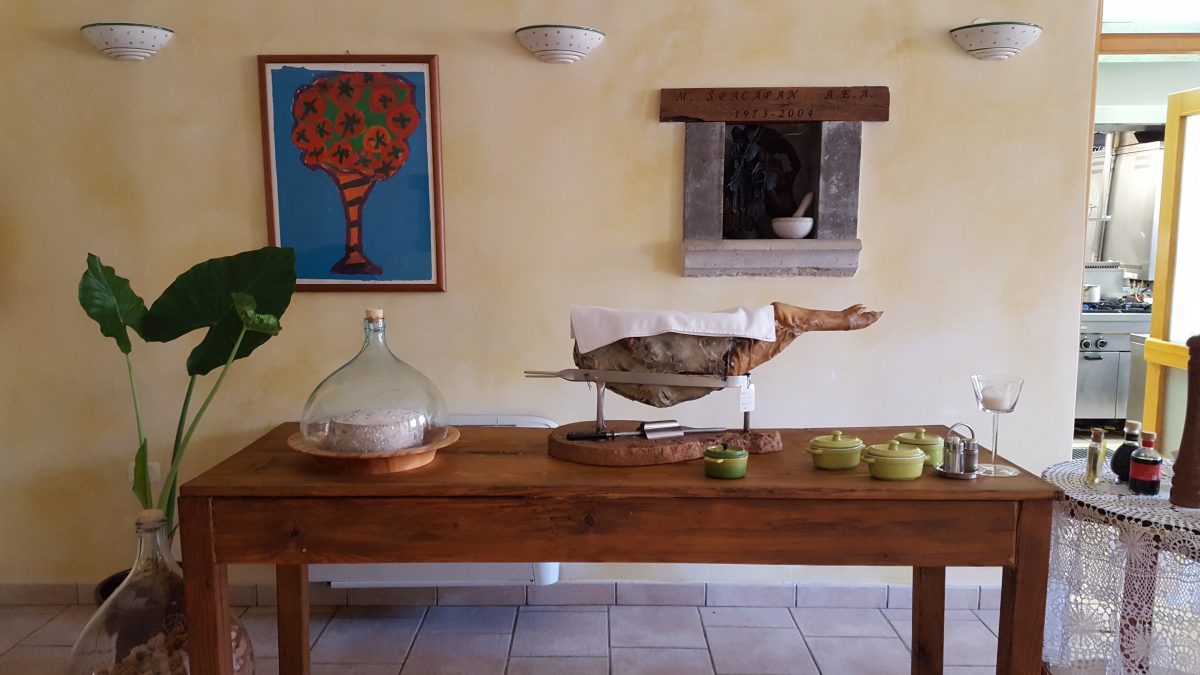 Anda's rate: 8 from 10
Bottom line: I would recommend House Spacapan to foodies and wine lovers, as well as guests who are passing by Komen and need a place to stay for a night or two. I cannot imagine what anyone could do in Komen longer than that (unless you take it as your accommodation point and cruise around Karst and Coast region of Slovenia). Our experience was very pleasant, but since the apartments are officially rated 4 stars, I am giving them an 8 – some upgrades like bigger TV or complimentary tea/coffee makers would be nice. It is a pity that the rooms don't have balconies where you could relax in the evening and breathe in the air, filled with the pleasant smell of pršut, making you crave for that "one more bite".