Let's be honest: not many tourists visit Johannesburg just "per se". This vibrant South African city has had a very bad reputation being one of the world's most dangerous cities. So, if you are searching for things to do in Johannesburg, you are probably trying to kill time on the way to Kruger national park or some other game reserve. Meanwhile you are wondering whether it is safe to spend the night in Johannesburg and to walk around the city. In this post you will find 5 things to do in Johannesburg in 48 hours, as well as some tips that will help you decide if spending some time in the largest city in South Africa is a good idea for you.
When we decided to go on a safari in South Africa, we didn't just want to fly in and out – after all it is a 14 hours' flight from Europe, so spending just 5 days in Kruger was not an option. I did a lot of research about safety in Johannesburg and in the end, I decided to give it a go. I admit it was a tough choice but on the other hand, facing a lion in an open vehicle is not exactly an example of stress-free vacation, is it? 😉
1. Use Uber to get from and to Johannesburg airport
After reading that Uber in Johannesburg is a very good and safe option, I didn't even bother with getting other details of transport. Actually, we only needed Uber twice, as we were picked up from the hotel by our lodge driver (thank you again, Vuyani team for great service!) to get to Kruger area. And when we did, Uber was indeed running smoothly, the drivers were kind and we felt completely safe.
2. Take a Hop on Hop off bus
I searched for Hop on Hop off bus in Johannesburg, because I know this is the easiest and fastest way to explore a big city on a limited time. Luckily, City Sightseeing Joburg offers two nice routes at a very reasonable price (less than 15 EUR for 1 day ticket if you order it online), plus a free transfer to selected hotels. So, best thing to do is book a ticket with them and find a hotel en route or stay in one of the hotels with free pickups.
Hotel tip: Sandton (Sandown) area is considered as the safest. We spent the first night in Mellvile (it was ok but not much things to do there), and the second 2 nights upon our return in Sandton. Both options were fine, the prices moved around 60 to 80 USD per room (4 stars), breakfast included.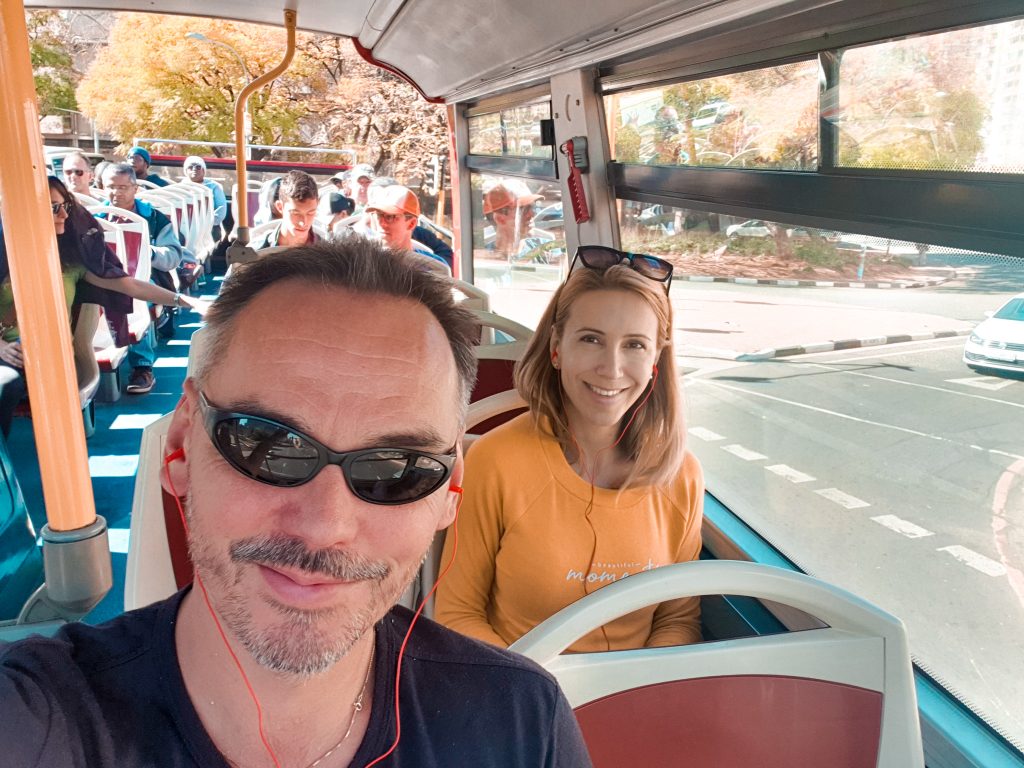 3. Take a guided city tour & stroll around Ghandi square
If you are interested in the real pulse of Josi, as the locals call it, I suggest you take one of the guided walking tours – you can get one at City Sightseeing as well. We hopped of the bus near Ghandi square but we decided to walk around it by ourselves. It is a really nice and wide square with lots of bars and restaurants around it. Don't expect much to see there, so just relax, have a coffee, grab some lunch and enjoy the atmosphere. And remember where you left the bus as you don't want to get lost. 😉
Food tip: Do yourself a favor and eat local. South African food is absolutely fantastic and you can find a variety of choices whether you are a vegan or meat lover. Again, I have to salute wonderful chefs of Vuyani safari lodge who made our stay even more yummy!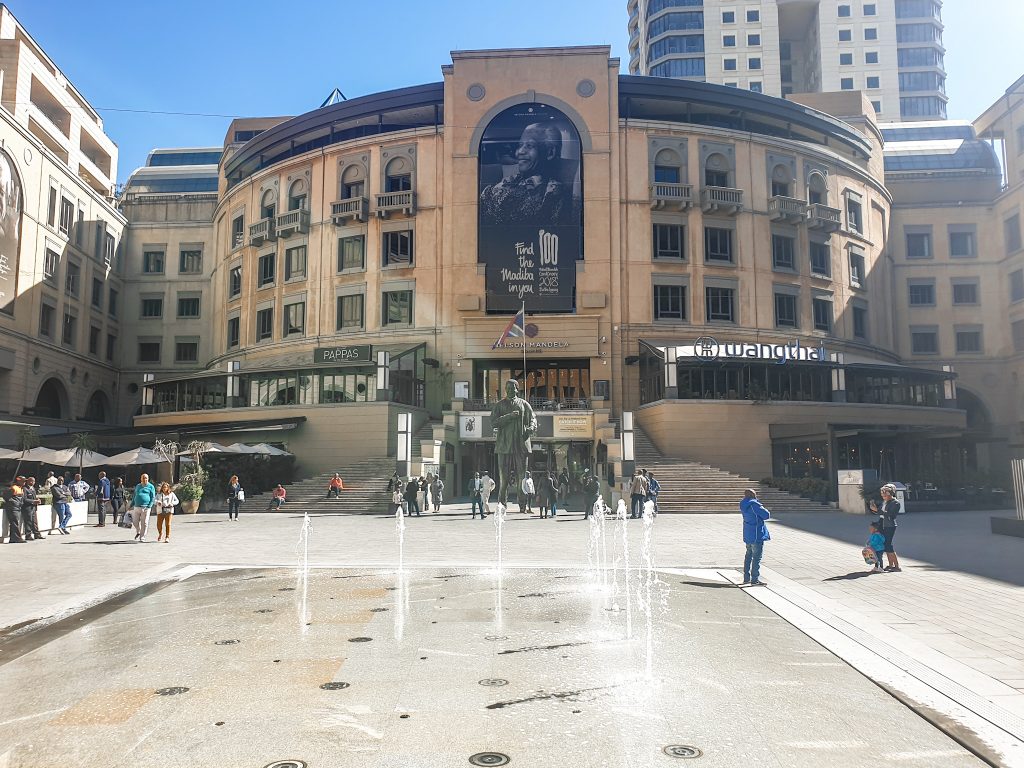 4. Shop in Sandton City Mall or stroll around Nelson Mandela square
If you are still too scared to explore Johannesburg but you somehow need to spend the day there, the safest (and in my opinion the most boring) option is shopping in Sandton City Mall. The place is huge and really nice with enough shops to keep you busy, and with a great food corner and some coffee shops as well. On the other hand, this is probably a place you will visit anyway as it is facing the Nelson Mandela square, dedicated to the most famous South African leader.
5. Visit Lion and Safari park in Broederstroom
If you literally only have one day to spend in Johannesburg and if you saw your share of animals in Kruger national park, then I suggest you rather visit some of Joburg's highlights. Hop off the bus and see Constitution Hill or take Soweto tour with Nelson Mandela house. You might consider buying Joburg explorer pass which includes free entry to 3 of 11 attractions.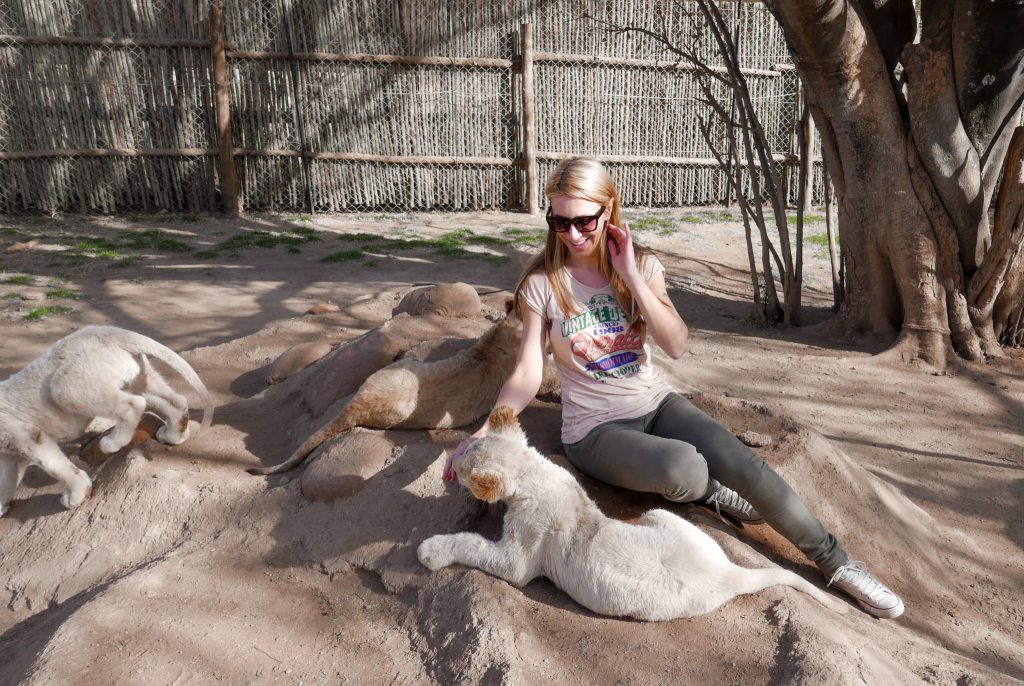 On the other hand, if you are animal lover like me, or if you don't have time to go to Kruger, you might want to take a trip to Lion&Safari park. The park is located around 40 minutes' drive from Johannesburg (Uber will cost you around 25 EUR one way) and it is well worth the visit. The other option is to take a day trip safari to one of the smaller game reserves around Johannesburg. There are quite a few, and you can do the self-drive or take a guided tour with one of the local agencies. I was told that chances to see one of the big five there are just slightly smaller as in Kruger. 😉
If you want a contact from a very reliable and knowledgeable driver, drop me a line. Scroll down for comments, questions and other tips around Josi. Have you seen in yet?