I have visited Las Vegas several times, mostly for business and shopping. During our last USA road trip in October we had an extra day left before flying back home so we decided to spend the afternoon in Red Rock Canyon. After having seen some of the greatest wonders of nature on our trip, we were a bit skeptical about visiting "just another random canyon". But we really needed a break from the hustle and bustle of the Strip. Luckily, the Red Rock canyon turned out to be one of the best things to do in Las Vegas.
How to get to Red Rock Canyon
Red Rock Canyon is a part of USA National Parks System, which means you can use your America the Beautiful Annual Pass if you have one. Otherwise the entrance fee is 15 $ per vehicle. The entrance to the park is about 30 minutes' drive (less than 30 kilometers) west from Las Vegas Boulevard. If you don't have a car, search for the tour operators on the Strip who offer day trips to the canyon. For a more private ride check out and get a quote from Limo Find – I heard you can get some pretty good limo and bus deals here.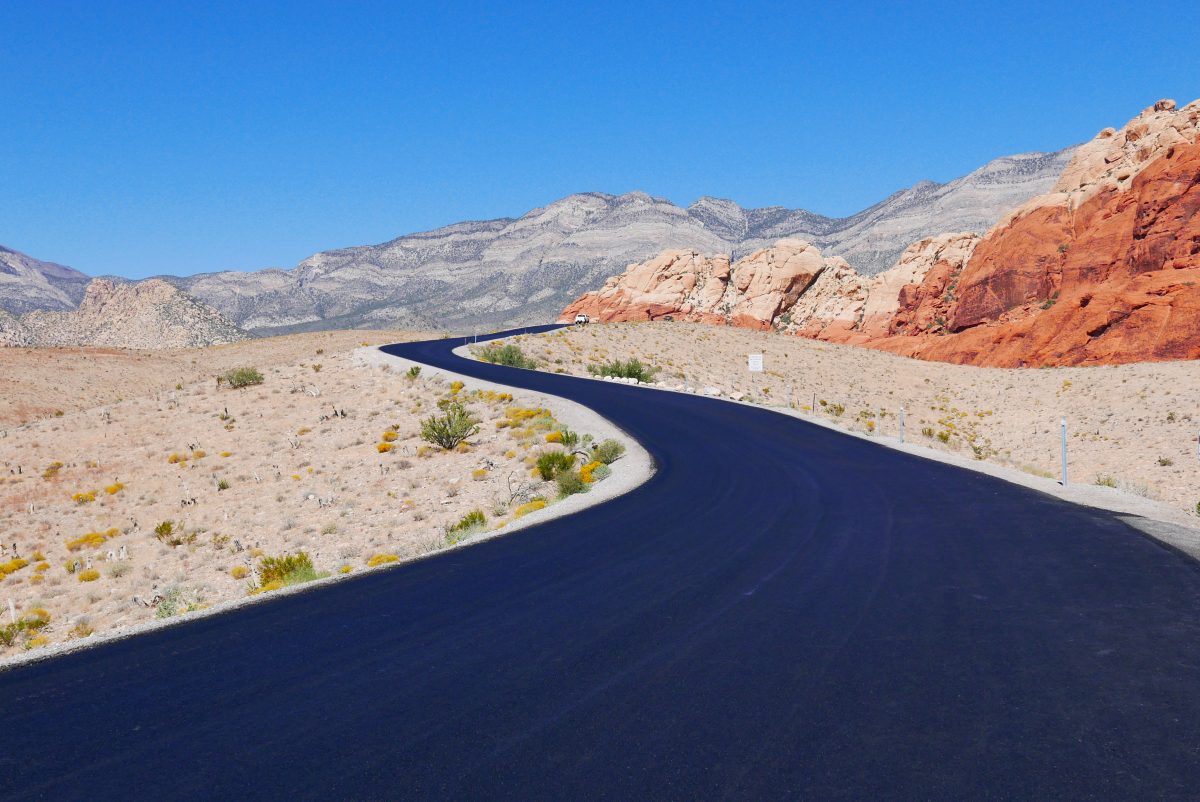 Visitor center
Even if you think you know it all, I suggest you make a stop at Visitor center to get a map and a spectacular panoramic view of the valley you are about to visit. Trust me, it is worth it. You will see some plants and animal species exhibits, and you even have a chance to see the habitat of Desert Tortoise (turtle), Nevada's official state reptile. Almost no chance to see it outside 🙂 You don't have to worry about toilets on your way – they are located at several stops along the loop, however there are no water stations so make sure you fill your bottles in the center before you hit the road.
The scenic drive 
The scenic drive is about 20 kilometers long and it offers quite a few stops for taking pictures and stretching your legs. By stretching I mean you will have to make a few steps to take those awesome shots with your camera, however you don't need special shoes for that – unless you want to take one of the hiking trails. Speed limit is low so count at least 30 minutes for the whole loop without stopovers.
Hiking trails
Hiking trails in Red Rock Canyon are clearly marked on the map, just make sure you plan your visit carefully and chose the right ones. Some of them are quite long (from 30 minutes to 6 hours, so BRING THAT WATER), and keep in mind that the scenic drive is a one-way road, so you will have to make another loop if you miss something.
We only took one 30-minute hike because we were a bit tired from the whole road trip. Besides, we found the scenery beautiful enough to observe from the road, with a few stopovers. We had clear skies and the colors were truly amazing. The red color looked like some of the rocks were literally on fire, while the grey and white rocks and mountains had a special charm of their own. I was fascinated by the serenity of the place. I almost envied those few bikers we met along the way. Not to mention the climbers who I am sure get an awesome experience hugging those beautiful red rocks. You can check my other photos in my Facebook album.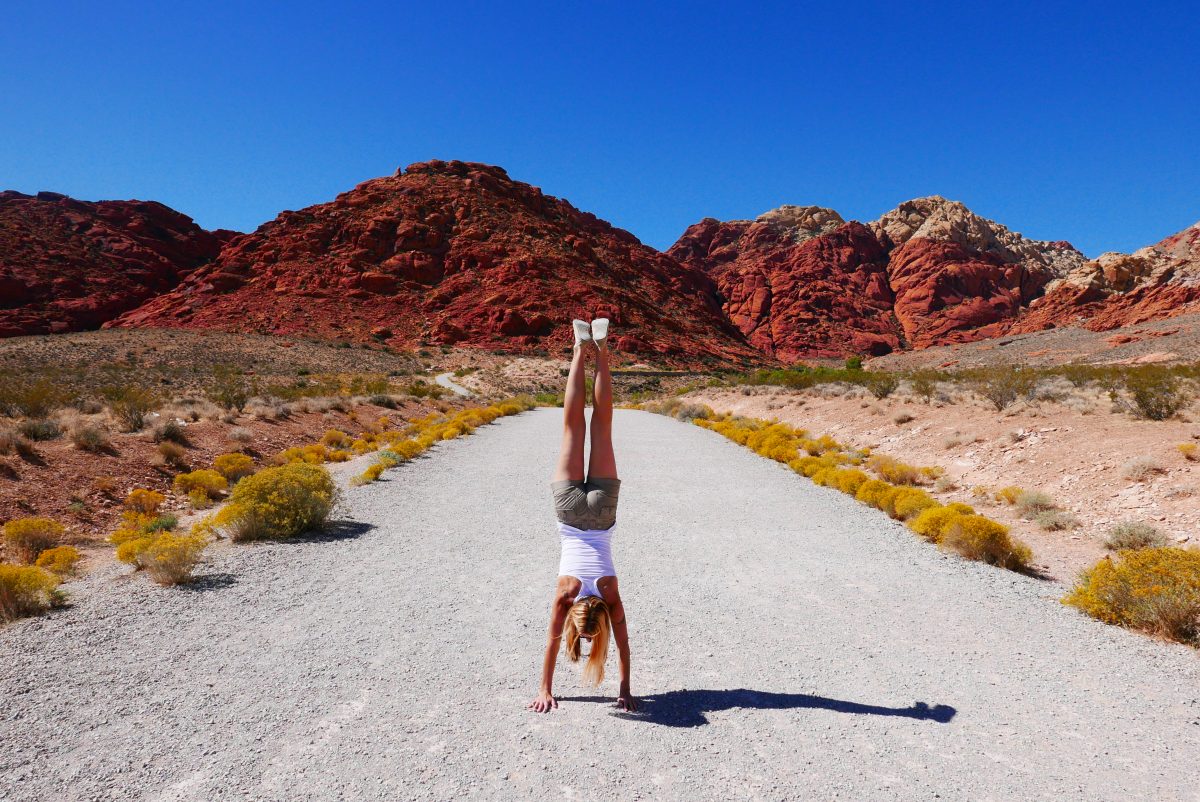 Red Rock Canyon scenic drive is, even according to Trip Advisor, one of the top things to do in Las Vegas and if you have an extra day to spend in the "Sin City", I strongly suggest you take a rest from the Strip and feel the touch of Mojave dessert. Questions or comments? Scroll down and drop me a line!