If you have one or more destinations in Asia on your bucket list, and you are ready to see more of the country, get to know the people and the culture, chances are that you will have to take some time off to plan your trip and find a way to make your budget work. While there are adventure travel package holidays available, this might not be an option if you have a limited budget. Below you will find a few tips on how to create a plan that will match your preferences and your budget at the same time.
Staying with people you know
If you have friends who live or work in Asia, your safest and cheapest option might be to contact them for a recommendation. You never know, maybe they have a spare room or know someone who does, so you can save some time and money. You can stay with friends and benefit from their insider local knowledge, get tips on what to see and do while you are exploring the country. Having someone who is familiar with the customs and culture will give you a sense of security.
Work trips
When you are presented with the opportunity to travel abroad and get your tickets paid for, you should grab it with both hands. In case you would like to make the most out of your time, you can ask your employer to change the time of the return flight, and allow you to take some vacation days, so you can spend some time in a country that has always been on your travel favorites list. This will allow you to cut the cost of travel and really explore the country without the distraction of work colleagues and business partners.
Internships
In case you are starting a new career, or planning on changing to a new industry, you can find paid internships abroad. While you will be busy during the week, and have limited time to explore, your accommodation and travel will be paid for, so you don't have to find thousands of dollars you would need for your flights and apartment. One of the benefits of completing your internships abroad is that you will pick up the language and learn about the culture, which will be something that can make your CV stand out.
Volunteering
If you are in your gap year or are waiting for a job to be available, you should not just sit around waiting for the next opportunity. There are several offers to volunteer abroad that will help you meet new people, improve your language and communication skills, and add new skills to your resume.
Backpacking
If you want the freedom of a holiday you create as you go, backpacking might be the best option. No matter which part of Asia you are visiting, you will find loads of youth hostels and cheap accommodation options that will suit your budget and offer you a great place to start off on your adventures. Backpacking is a great option if you know a few words in the local language and can take advantage of cheap train and coach travel offers.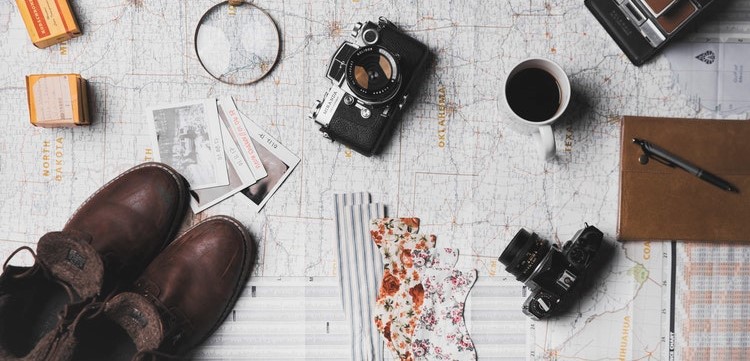 Custom travel itinerary
If you are not keen on package holidays, you might want to contact a local Asian travel agent to get recommendations on a custom itinerary based on your interest and your budget. You will be surprised how well you will be looked after during your trip, and how little money will get you personalized service. Instead of paying a global travel company high commission rates, you can contact a local travel company and get everything taken care of; your hdb in punggol rental and all your transport requirements.
Group travel
If you are able to join a group of travelers or go on holiday with a company that offers tours and attraction tickets, you will not only make new friends, but also have someone to keep you safe and deal with the problems that might occur abroad. Some people like group travel because it is safe and organized, with loads of free time, allowing them to explore the main attractions alone, if they feel like it, while others choose it because of the price advantage.
Asia has loads of culture and amazing sites you might already have on your bucket list. Make the most out of your budget by finding the most suitable way to travel based on your interest and personal preferences.
(collaborative post)