First of all you need to know that I hate Geneva. Every year that I am forced to come here, I hate it even more. But business is business (and a damn good one, may I add), so we practically don't have a choice but to come here every year. I will probably write a short post about why I hate Geneva soon, but for now let's focus on the accommodation. I booked Ibis Geneve Centre Lac almost 6 months before, because I knew things will get much worse prior to the exhibition. And even then was I not happy about having to pay almost 300€ per night for a basic room in a 3 star hotel. But, believe it or not, it was one of the cheapest!
Location
Once you figure out Geneva's traffic, you realize it is best to stay close to the Gare Cornavin train station, from where you can get free bus to PalExpo. Or anywhere else for that matter. Ibis Centre Lac hotel is located in Pâquis neighborhood, less than 5 minutes' walk from Gare de Cornavin. No need to say there are limitless choices of restaurants and bars around it, just don't expect you will get a decent meal for a decent price in any of them. You are in Geneva. By the way you are also in some kind of red district. I got a room with a view of "8th heaven" or something. Not a sight for sore eyes though.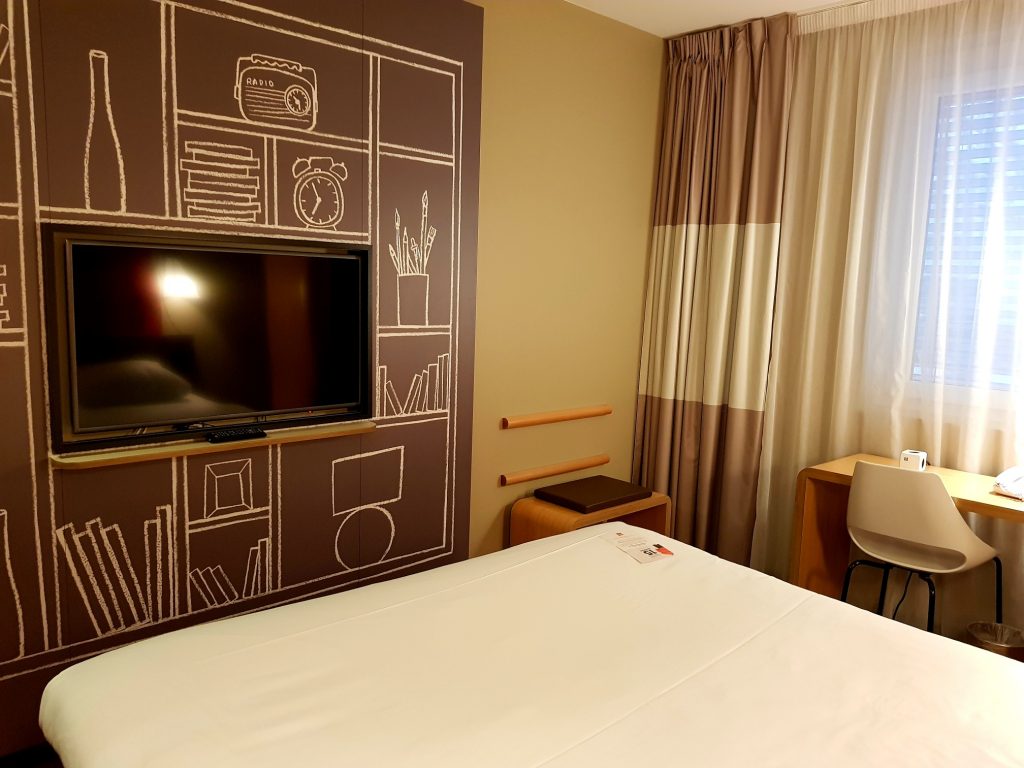 Rooms
What I like about Ibis is that you always know what to expect and you get exactly that. Basic but nice and comfortable rooms, small but clean bathroom and good location. Bed and pillows never disappoint, which is the most important for me. I did miss coffee/tea maker in the room though – all other Ibises I've stayed in offer that. But again, this is Geneva.
Breakfast and reception
You can hardly tell where one ends and the other one starts. Reception is nice, staff is unusually nice for Geneva, and everything was handled professionally. A few steps away from the reception you walk into some kind of bar, followed by tables and sitting area where they serve breakfast in the morning. Breakfast is nice, not as rich as for example in Barcelona or Dubai, but still very good for a 3 star hotel. The only thing I REALLY bothered me was the very narrow space around coffee machine. People were queueing around it like mad, and you really don't want to be stuck waiting for your cup when you are in a hurry. Which is what you always are if you are rushing to PalExpo.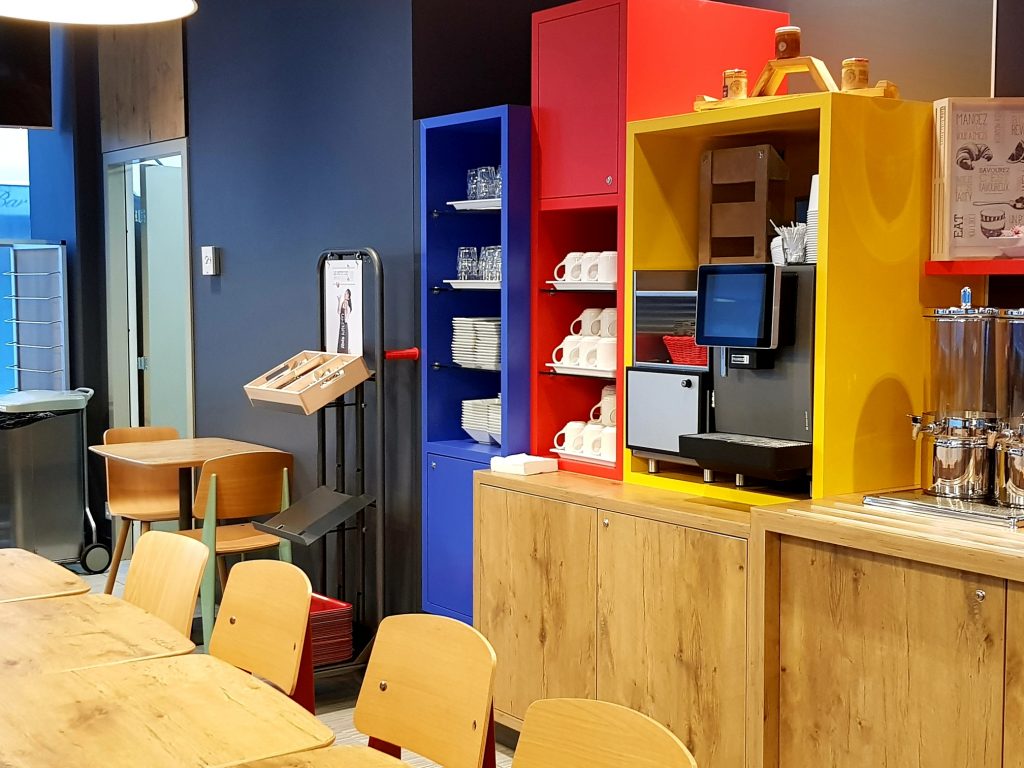 Anda's rate: 8 from 10
Bottom line: With Ibis you always know what to expect and it is really not their fault that Geneva is totally overrated. They just follow the demand and would be stupid not to pick up the money lying in the street. Compared to other Ibis hotels, Ibis Geneve Centre Lac was the most basic, but still decent enough to recommend it further.