Every time I visit Budapest, I choose a hotel close to one of the main bridges and steps away from the charming Vaci utca street. I stayed in Boutique hotel Budapest just for one night in February and the price was more than reasonable for this 4 star hotel.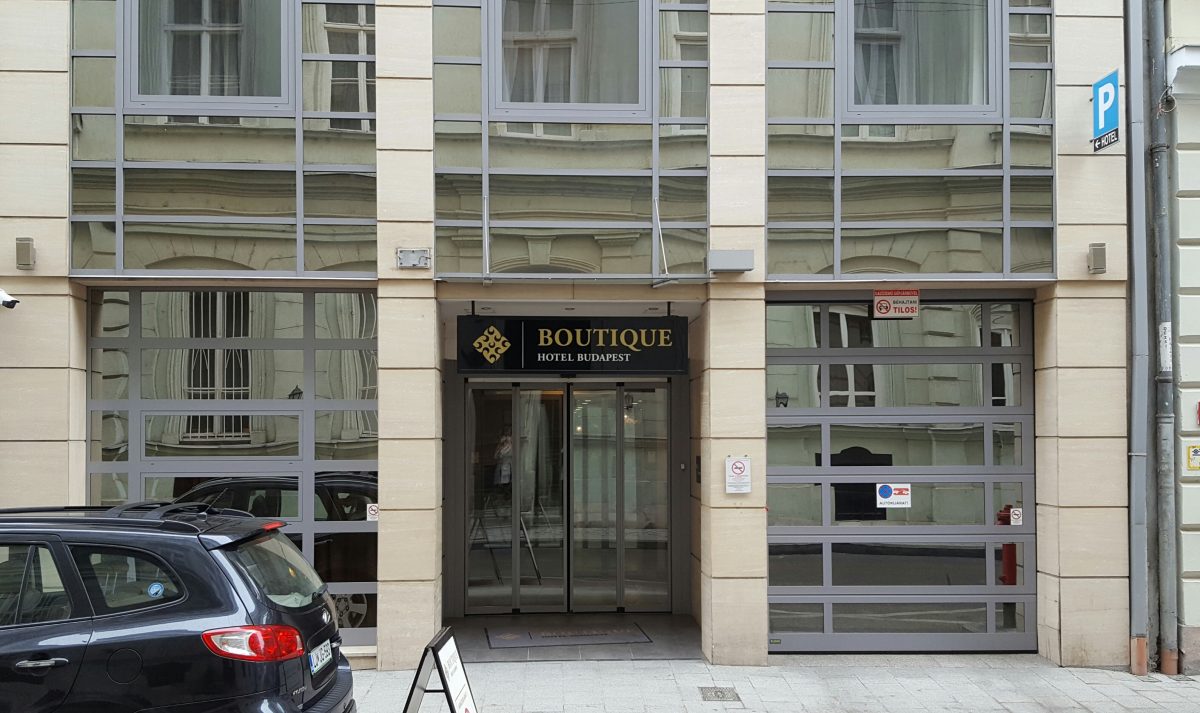 Location
Boutique hotel is also known as Zara Boutique hotel and it is conveniently located in So utca 6, just steps away from Vaci utca and a few steps further from the beautiful Liberty Bridge. The location is perfect for exploring Budapest on foot (famous Citadella is just across the bridge,and beautiful Budapest City Market Hall just around the corner) and shopping. The hotel is somehow hidden from the busy traffic so you can hardly hear any noise from the street.
Rooms
I stayed in a double-bed room, which was relatively small but more than enough for what I needed. The bed was cosy, however the pillows were a bit high for my taste. They do offer two choices of pillows, but I am a bit picky when it comes to sleeping quality.
I was happy to see complimentary coffe & tea maker, as well as a big bottle of water, which is one of the perks if you are Expedia VIP member. The bathroom is rather small as well but very nice and modern, with basic free toiletries. The room also had a safe and enough space for the clothes. Wi-fi ran smoothly in the room as well as throughout the hotel.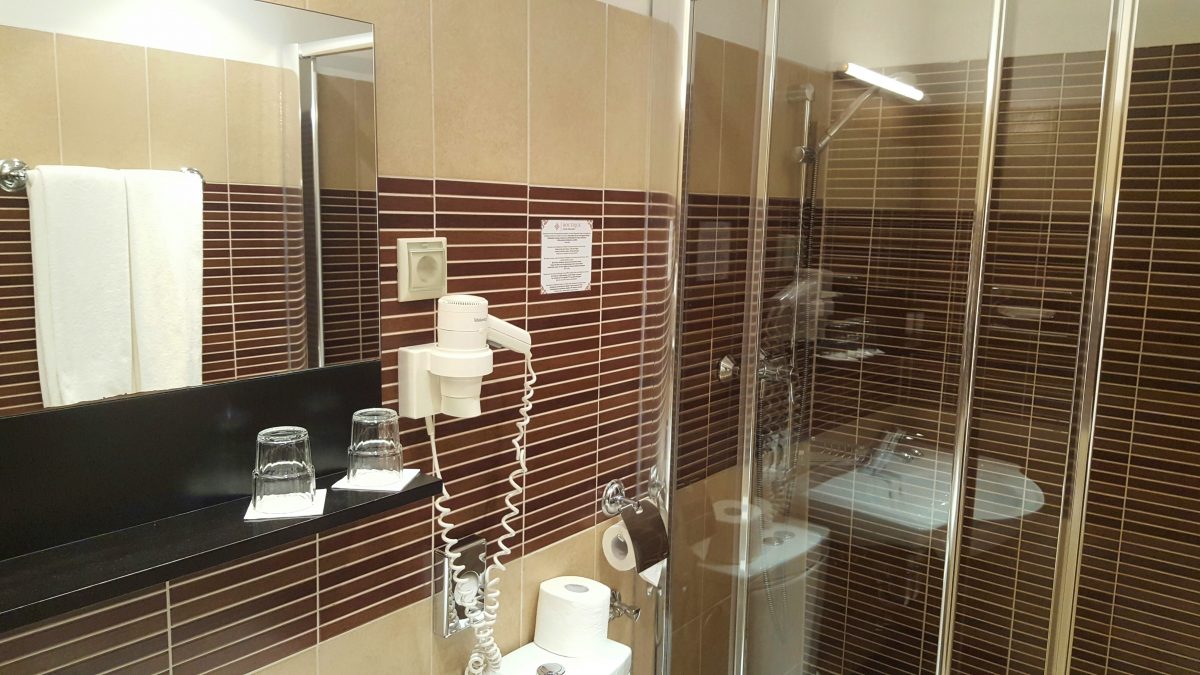 Lobby and dining room
Hotel lobby is very modern, light and spacious. There is a nice bar with very comfortable seats and sofas where you can have your meetings or just relax with a glass of wine or coffee.
Beakfast room is stylish, with some unique paintings which are also available for sale. Food choice is good, I loved the variety of teas and fresh fruits (even thoug no pienapple, which I am a sucker for).
Staff
The check-in went smoothly, both receptionists were nice and their English was fluent. I was also happy to see that the cleaning staff had removed a rug from the floor of my room, as I asked them by email before my arrival. They obviously read emails 😉
Anda's rate: 8 from 10
Bottom line: Boutique hotel Budapest is a very good choice if you are in the city for a short time, if you want comfort for a reasonable price and a central location. Just keep in mind that parking is a bit of a hassle – the hotel has it's own garage, but with limited spaces and only for cars under 2 tons. Parking costs 25€ per day. If you come with a bigger car they will send you to a garage a bit further away, which is quite claustrophobic.