Rajko moved to USA in September 1995, first to Upton, a small town in Massachusetts, about 30 minutes west of Boston. 6 years later he moved to Miami for a year and a half and then to New York, where he has been living since 2002. He lives on Long Island, about 100 km from New York City.
Hi, Rajko. How's my favorite city in the world doing these days?
NYC is great. It truly is the best city in the world. The Manhattan vibe is always upbeat and positive, full of energy, everywhere you look. It is very private, in terms of being lost in the crowd of thousands and at the same time you are never alone, no matter what hour of the day.
I will skip the »Why New York?« question – it seems an obvious choice, if you are ambitious and want to go all the way. Am I right?
Well, some people come to NYC because they like the life style and exciting opportunities around every corner; great restaurants of any cuisine you can imagine, museums, Broadway, great night life, especially for young people. Many others, like me, are here for work, that is true. There are endless opportunities in the city if you are good at what you do and willing to work hard and many hours.
Was the decision to move hard to take?
Not at all. Look, I'm from Trzic. Even we, the local people from Trzic, say it is a hole. I traveled quite a lot before, first with our dance group and later for work, thus I saw opportunities beyond the borders. As a matter of fact it was travelling that made me aware of the upcoming collapse of the industry in Slovenia. I took a job that made me travel to Brazil, Taiwan, China, Mexico, Dominican Republic, Puerto Rico, Hungary, Italy, Portugal and Indonesia, all in two years, from 1993 to 1995. That was too much even for me, so asked the company to move me to USA. They agreed so I packed my things and sent them to the new place as if I was never going to return. My moto is whatever you do, do it 100%.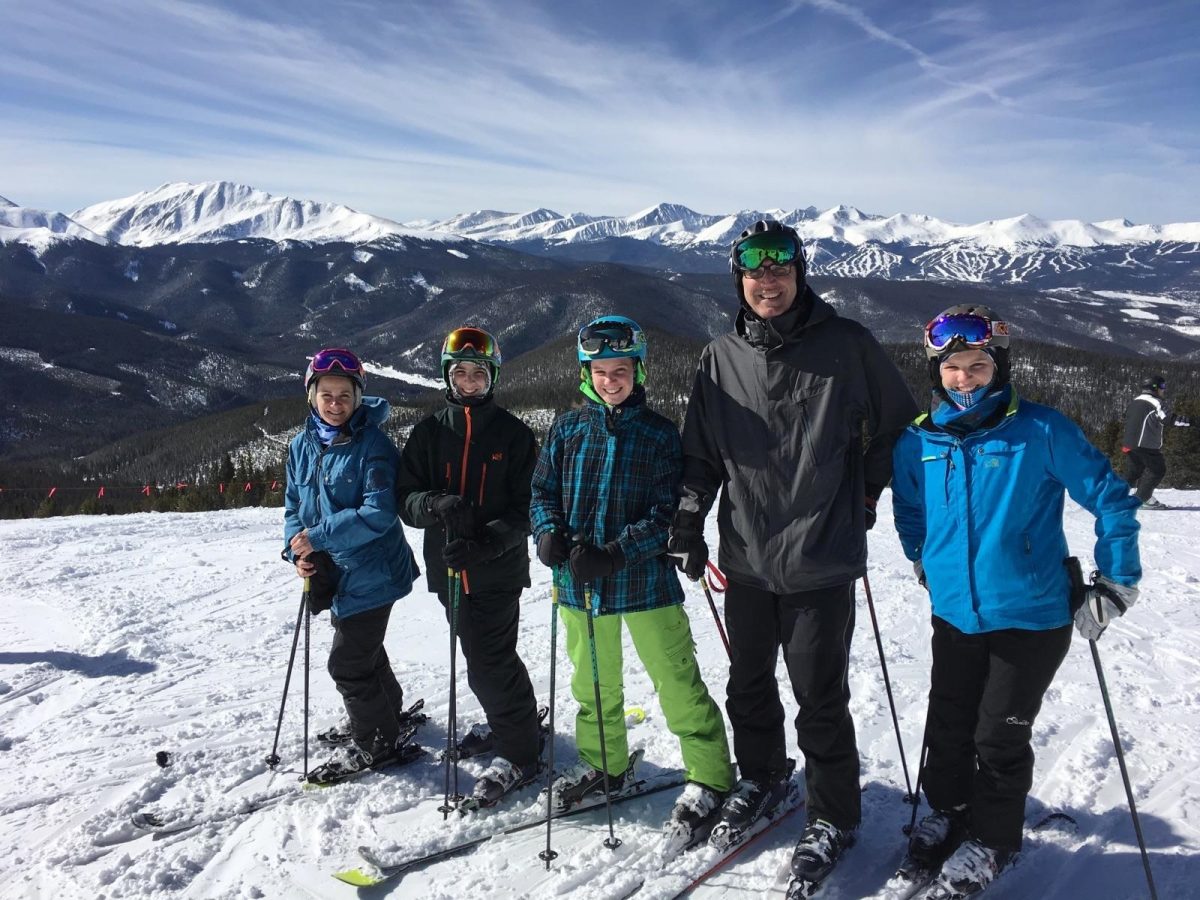 What is the process of integration in the US, I imagine you start with arranging a working visa?
For me it was easy. The company I worked for arranged the working visa and 6 months later I received a Green Card. That is not the case anymore these days, it is much more complicated and lengthy process.
What was the most positive surprise for you, after moving across the Atlantic?
How easy everything was here. People were very warm and friendly. The roads were big and well lit, with great signs, so after the first weekend I already felt like I had been here for a year. What surprised me was that you can negotiate prices on a car, furniture, etc., which I took full advantage off.
And what was the hardest part?
Not having the family and old friends around. Making friends is not easy here. No matter how friendly people are, they have their own longtime friends, they have families and you somehow just don't fit in. Here in New York people, including myself, are simply too busy to make any kind of deep friendships. Moving around as much as I did, didn't help the situation.
Is it hard to get a job in New York?
Yes and no. If you are good at what you do, companies will compete for your services, especially in fashion and financial sector. There is of course a big competition with many candidates for every job. Entry level jobs, for a minimum wage, are always available – you can see signs "Help Needed" everywhere. With a settled legal immigration status it is not difficult to get a good job. Americans like foreigners because of our great work ethics.
I know the costs of living in America's biggest cities are quite high, can you afford to live comfortably with an average US salary?
Yes, the living is very expensive. The average salary in USA is about $43,000 per year. Of course it is adjusted to the cost of living in the area, thus it is much higher in NYC where the entry level office job in a bigger corporation starts at about $35,000 per year after you pay taxes. That doesn't get you very far in the city – the rent under $1,000 per month practically doesn't exist.
Many people live outside the city and commute, like I do. We chose to live on Long Island to have a bigger house and some land around it.
I know the traffic can be a headache in NYC, how do you handle it?
The NYC and suburbs traffic is a nightmare and something that I really dislike. If I went to work by car at the usual hours (7:00 AM and back from 5:00 to 6:00 PM) it took me about 3-4 hours each way. So I rather drive to the local train station, the train ride is about 1 hour and 20 minutes and then I walk. All together it still takes about 1 hour and 50 minutes each way. It's a killer.
It is the same in all major cities. And NYC is not even the worst city to commute.
Healthcare – currently a big issue in Slovenia. Is it really that expensive to get sick in the US?
True, it is crazy expensive. If you work, you most likely have an insurance from your company but you still have to contribute $5,000 – $10,000 extra if you have a family. If you are single, then it is mostly paid in full by the employer. If you have to pay health insurance by yourself, it costs over $20,000 per year for a family and that still doesn't cover all cost.
Without insurance, your better don't get seriously sick. Any kind of surgery will cost $10,000 and can go into numbers with more zeros… However, I have to say that the service is great. You don't have to wait for anything and everything is available.
What about the situation around the Trump Tower, since we Slovenes got our "first lady"? 🙂
All quiet on the western front. Just like every other euphoria, this one didn't last very long. The majority of Americans still don't want Trump as their president, the other half still hates Hillary. There is however a very strong resentment to the proposal that Melania will stay in NYC. People don't want the daily circus and the expenses, which will definitely add to the financial burden for the residents of NYC.
And every American knows our country now, right?
Well, definitely more people know about Slovenia now. Many know it from newspaper articles presenting the beautiful places we have. In general I get many compliments of the beauty of Slovenia. But I don't think they look at Slovenia any differently than they did before Melania "happened".
Seriously, what is the general opinion about Melania?
She is not liked. She married a billionaire who has a shady past with women, so she is regarded as a gold digger, which is OK in the Wall Street world, but not for the first lady in the White House. Then there was her speech, which was a plagiarism of the worst degree, and showed really low class. She is not liked at all, especially among educated people.
Is there any Slovene community in NYC?
There is. The center is the church of St. Cyril in downtown Manhattan. There is a mass every Sunday and on major Catholic holidays in Slovene. I go there from time to time but not too often. It is far and difficult to manage into kids' sport schedules, which are practically every weekend.
How often do you travel to Slovenia?
I go home twice a year. Last time it was there in December. Normally I come for a long weekend, Thursday to Monday, but every two years I bring the whole family and we stay for a week or 10 days. It's too bad we don't have any direct flights but they'd probably be much more expensive. Recently I discovered that it is a lot cheaper if you buy separate tickets, i.e. NY to Frankfurt and then Frankfurt to Ljubljana, instead of NY to Ljubljana via Frankfurt. It is at the end the same flight but you save some serious money.
What has in your opinion changed in Slovenia, since you moved?
Cities are much better kept. The facades are new and most of the buildings are renovated. There are more highways and you don't have to show your passport every 30 minutes when you come to the border. On the down side it is the collapse of manufacturing industry. Many factories have closed, lots of business has been lost. However, it still seems that most people are better off. Just like in US, everyone has the latest model of the phone and other gadgets. Cars are everywhere. I'm not sure if my impression is correct but I hope people are better off now.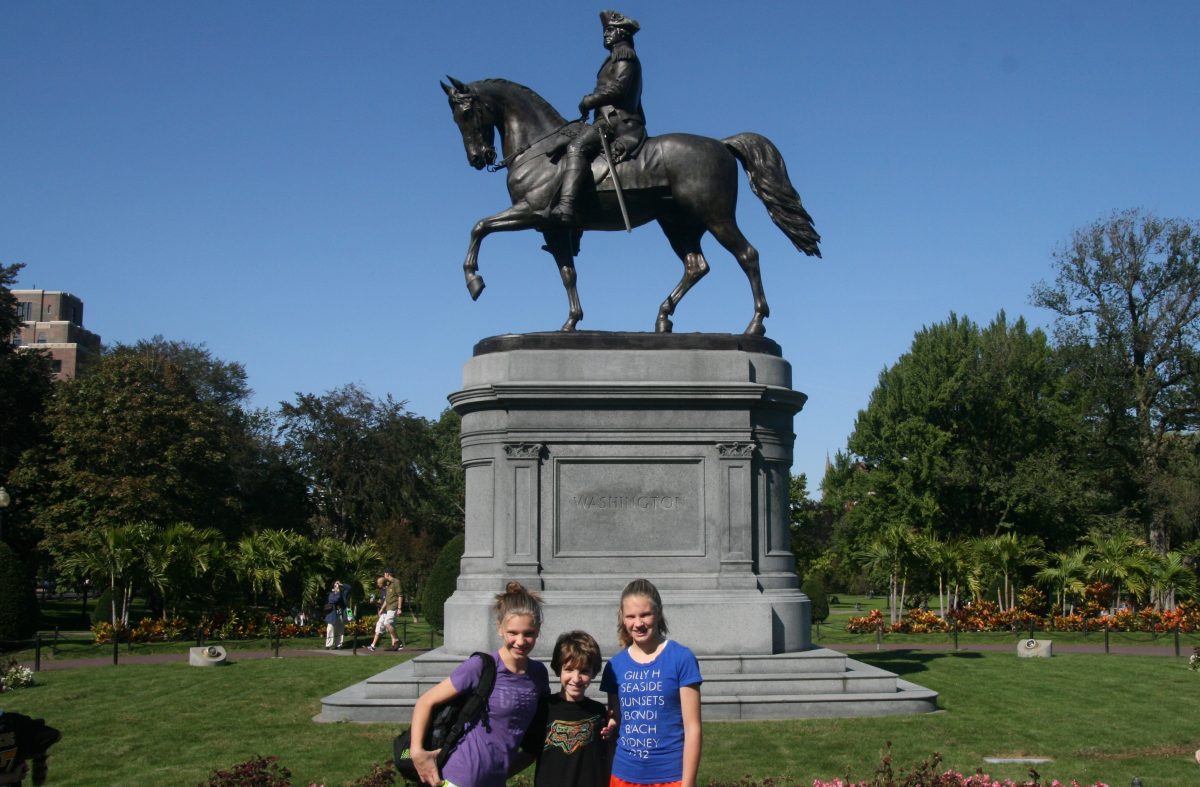 I know what my top choices are, but let me hear it from a local point of view – top 5 things to do or see in NYC?
This is the hardest question to answer, sorry I can't do only 5:
Museums: Metropolitan, Natural History, The Intrepid Sea, Air and Space Museum…
Statue of Liberty
Central Park
Top of the Rock at sunset
Empire State Building
Macy's – the biggest store in the world
Walk over the Brooklyn Bridge
Food, food, food….
And your top 5 places in the East Coast?
Boston is my favorite city in US. It is small, with a heart of a town and there's the great North End with great Italian food. Then Miami Beach with some of the greatest beaches in the world, Florida Everglades, Washington DC, a historical place with so much to do and to see and Niagara Falls.
Is there anything you miss about Slovenia?
Mountains, hiking, family and friends. I miss the slower pace and getting together on the fly, without any major planning…
Do you get any visits from your Slovene friends?
I have not had any friends visiting yet. I guess it is too expensive for them to travel to the States. My relatives did come to visit and they loved the shopping. We have some stores where you can buy good quality products inexpensively. 🙂
Are you planning to stay in the US for good?
Yes. I got used to the life style. I have to admit that I got a bit spoiled in the land of plenty.
Let me finish with my US headache: American coffee. Do you get used to it eventually? Where should I go in the NYC if I want a great Italian cappuccino?
One gets used to the "pear soup", which is what I called American coffee when I came to the USA. You just have to figure out what you like. Any good Italian restaurant will have a good cappuccino but they're not open for breakfast. Best hotels serve a good one and of course in Little Italy, which is your best bet.