We visited Rome on the first weekend of November (actually we had 3 whole days and a half), and since this was our first time in the eternal city, we had to focus on seeing only the most famous attractions. Our plan was to visit Colosseum, Vatican City, Fontana di Trevi, Piazza Navona, the Spanish steps and everything else which would come in our way. Unfortunately we didn't count on the crowds (honestly, I thought the high season would be over) and since we didn't want to stand in the long lines to visit the most popular places, we changed our strategy to "Que Sera, Sera".
We were blessed with 3 whole days of sun and crystal clear skies, so walking around and being spontaneous turned out to be a very good idea. We saw more than I had hoped for, we burned thousands of calories (which we had no trouble replacing by amazing Italian food), plus we inadvertently saved some money.
So here is Anda's five: a list of top 5 things to see in Rome for free:
1. Colosseum (Colosseo)
Like with all wonders of architecture, you don't have to pay a single cent to see this amazing piece of art from the outside. Actually I believe that lots of tourists change their mind about entering Colosseum when they see long lines of people standing in front of the main entrance. If you are determined to experience the thrill of cruel gladiator fights, be prepared for a few hours waiting line (the entrance fee is 12€ per adult) or buy an online ticket (2€ more) which will get to you a faster lane. But keep in mind that you won't be alone in the "faster lane" either. There is however an option to see the inside of Colosseum for free every first Sunday of the month. Just bring some patience in your pockets, because large backpacks are not allowed inside due to security reasons.
2. Peter's Square (Piazza San Pietro), Vatican
The nicest entrance to Vatican City is definitely across the St. Angelo Bridge which leads to a beautiful Castel Sant'Angelo. This cylindrical castle, which was once the tallest building in Rome, was built for the Roman Emperor Hadrian as a mausoleum for his family and is now a museum (tip: you can also see Museo Nazionale di Castel Sant'Angelo for free every first Sunday of the month).
From there just follow the crowds heading left towards St Peter's Square and you will soon spot the majestic St Peter's Basilica. The view of her majesty is actually the best from far away, since this is one of the largest churches in the world. Despite of the fence the entrance to the square is free so you can sit under the magnificent Tuscan colonnades and enjoy the view of Egyptian obelisk, granite fountains and other magnificent works of architecture from the 16th and 17th century. The entrance to St. Peter's basilica is free, but you have to pay to see some parts of it. You can find lots of useful tips on this this link.
3. Piazza Venezia
I hesitated until the last second which Piazza to choose for Anda's five, but since I have to pick one, it will be Piazza Venezia over Piazza Navona. The latter is far more famous and you will see it anyway, so I will focus on Piazza Venezia which caught me totally unprepared and took my breath away. It is one of the biggest squares in Rome, which lies at the foot of the Capitoline Hill and you practically cannot miss it if you follow Via dei Fori Imperiali (which leads to Colloseum) or Via del Corso (which leads to another famous square Piazza del Popolo). The best part of it is the view from Altare della Patria – the National Monument to Victor Emmanuel II, the first king of a unified Italy. The monument itself is very impressive and once you climb the stairs to its top platform, you are rewarded with one of the nicest views in Rome.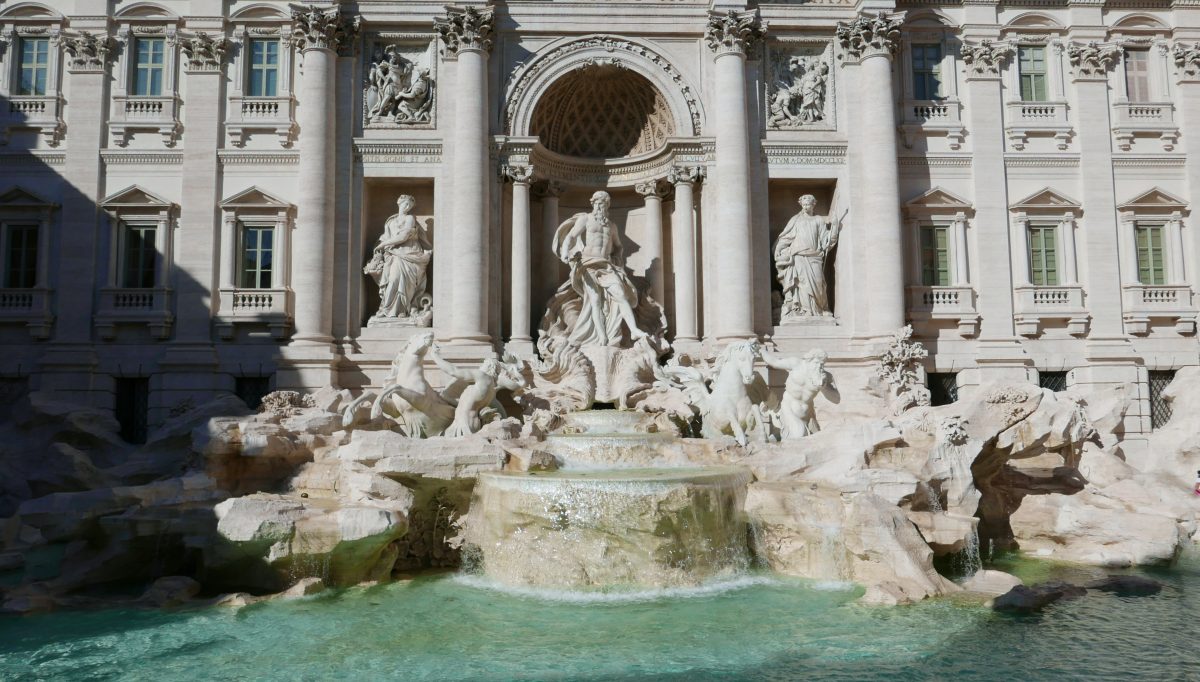 4. The Trevi Fountain
Probably the most famous fountain in the world lies in the heart of Rome. Fontana di Trevi. Simply gorgeous. Full of stories and legends. Sighs and desires. Crowds and coins. Lots of coins actually. Around 3.000 Euros are thrown into the fountain every day. All with a good cause though. Those who throw the money (be sure to use the right hand and throw the coin over the left shoulder), will either return to Rome one day, have a love affair or get married. Those who get the money actually need it – the city of Rome collects the coins every evening and give it to Charity. Tourism with a Cause. Memorable and noble.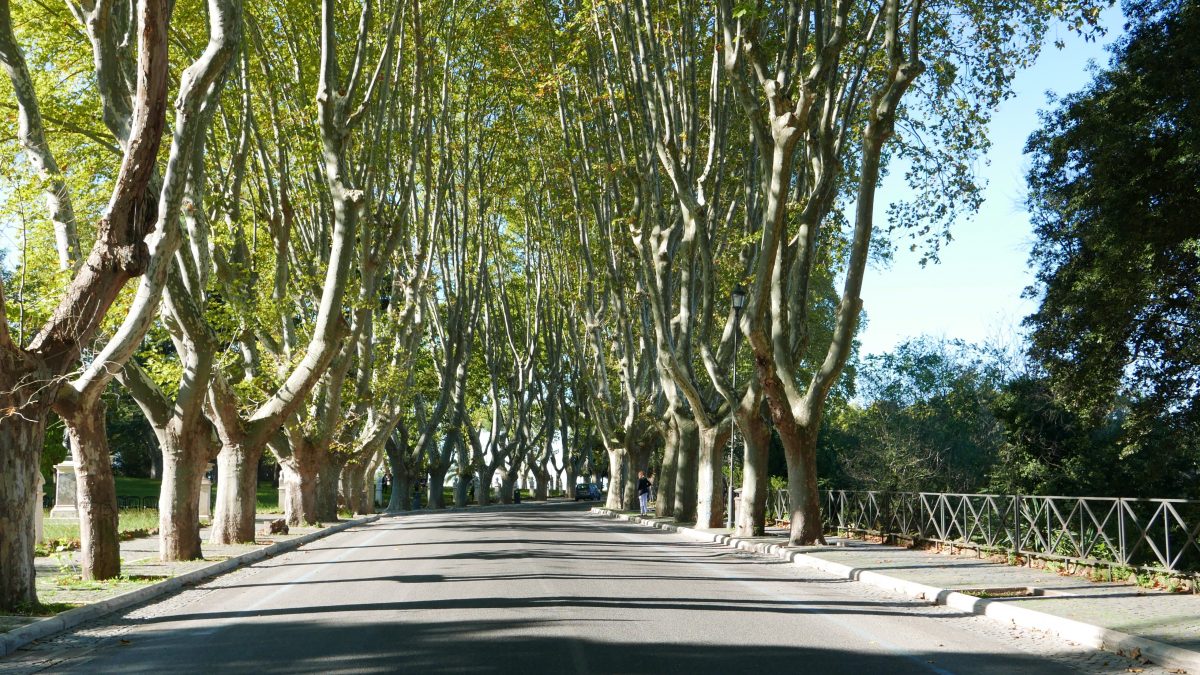 5. Janiculum hill (Gianicolo hill)
It's actually not much of a hill in my book, but it takes just enough walking to escape from the hustle and bustle of the city. The area is very green and quiet and it offers the best views of the central Rome. On the top of the hill stands a huge bronze statue, dedicated to Giuseppe Garibaldi, portraying the hero on a horse, placed on a white marble stand. Time almost stops there, so enjoy the moment. And resist having a drink in the café at the top, unless you are willing to pay almost double price.
You can check the rest of my photos in my Facebook album Rome, Italy.